(June 9, 2020) Based in Iqaluit, the Qajuqturvik Community Food Centre has become the Community Food Centre Canada's (CFCC's) 13th national partner.
Qajuqturvik Community (pronounced ka-yuk-tor-veek) Food Centre has been working to increase healthy food access in the community since the 1990s and currently runs out of a stand-alone building with a fully equipped commercial kitchen, an 80-person dining room, public washrooms, and wheelchair access.
"The recent announcement of the CFCC's partnership is really the cherry on top," says Qayuqtuvik Executive Director Wade Thorhaug. "We've been working with them for the past four years. Like other community food centres, we are working to meet the needs of our community. It's tough now because the big question is how to maintain our community when we can't actually be together in person."
"Food insecurity has long been a challenge in Canada's northern communities — the current crisis has only magnified this reality," said Nick Saul, CEO of Community Food Centres Canada.
"We've been working with the Qajuqturvik Community Food Centre for several years and we're excited to officially celebrate the partnership today. We're proud to both support and learn from them as part of CFCC's commitment to investing in Indigenous communities and look forward to working alongside them as they adapt the Community Food Centre model to meet the needs of their community, in these uncertain times and beyond."
Prior to the COVID-19 crisis, 57% of households in Nunavut experienced food insecurity, more than any other jurisdiction in Canada. The pandemic has made the situation worse.
"Since March, we've had to shift to a food access model. Instead of providing onsite programming, we are providing meals and food at the door. And we're selling boxes of produce for people who can't get out or are in quarantine," says Thorhaug.
Since 2016, the centre shifted its focus toward empowering programs that increase access to healthy food, build food skills and foster a sense of community — from a pre-employment culinary skills training program to an after-school cooking class for kids.
The government of Nunavut classifies activities as low, medium and high risk.
Qajuqturvik's food program work and skills sharing work are classified as medium risk and it is especially cautious. There hasn't been a confirmed case of COVID, but the population is vulnerable with high co-morbidity factors and have overcrowded living conditions.
Community food centres in other parts of the country are doing online courses in place of their in-person training.
"We can't do that because we don't have widespread broadband in Nunavut, even if people had devices like smart phones, which not all people do. And it's the lack of face-to-face connection that people are suffering from. When I see the increase in alcohol-related calls and domestic violence calls to police, I know it's the absence of these positive third places that are putting additional stresses on people."
Nunavut has the highest incidence of intimate partner violence than any other jurisdiction in the country
"Our challenges include logistics. The food supply chain is fairly good. Cargo jets from Ottawa and Winnipeg come in every week. But it's harder to find the other things we need in order to be able to function.
"We have a fairly robust local food system of country food but it is a cottage industry."
Some communities, such as Grise Fiord have reported "plentiful" country food, such as muskox and salmon, during the pandemic.
"The issue is that there's no central market for country food here. Hunters in the territory make arrangements to hunt for individual families. They fund the hunts on their own, but some live in poverty. We want to be a voice for systemic changes. Paying hunters a salary, for example, will more than pay for itself. Community food centres are in favour of working towards local food sources. We are the same here.
"Policy missteps in the last half of the 20th century nearly decimated the hunting industry," says Thorhaug.
Supporting hunters could help achieve food sovereignty, but it's not supported by government in the same way dairy farmers are, says Thorhaug.
He adds, "we are working to shift the idea that people who are food insecure should be fed food other people don't want. We want our community to have food that is good, healthy and accessible.
"CFCC has been useful in connecting us with other organizations. And although we are the only CFC in the Arctic, we have connections with other organizations in the south who are serving people in a similar position as the people we serve.
"We want to be a part of systemic change here in the North and across the country."
A tour of Qajuqturvik Community Food Centre's usual operations
Every community has its specific food culture and needs. Being an Arctic community, the Qajuqturvik CFC incorporates country food, harvested by local hunters, into its offering. The skills needed to process local food are taught as part of the CFC's programming.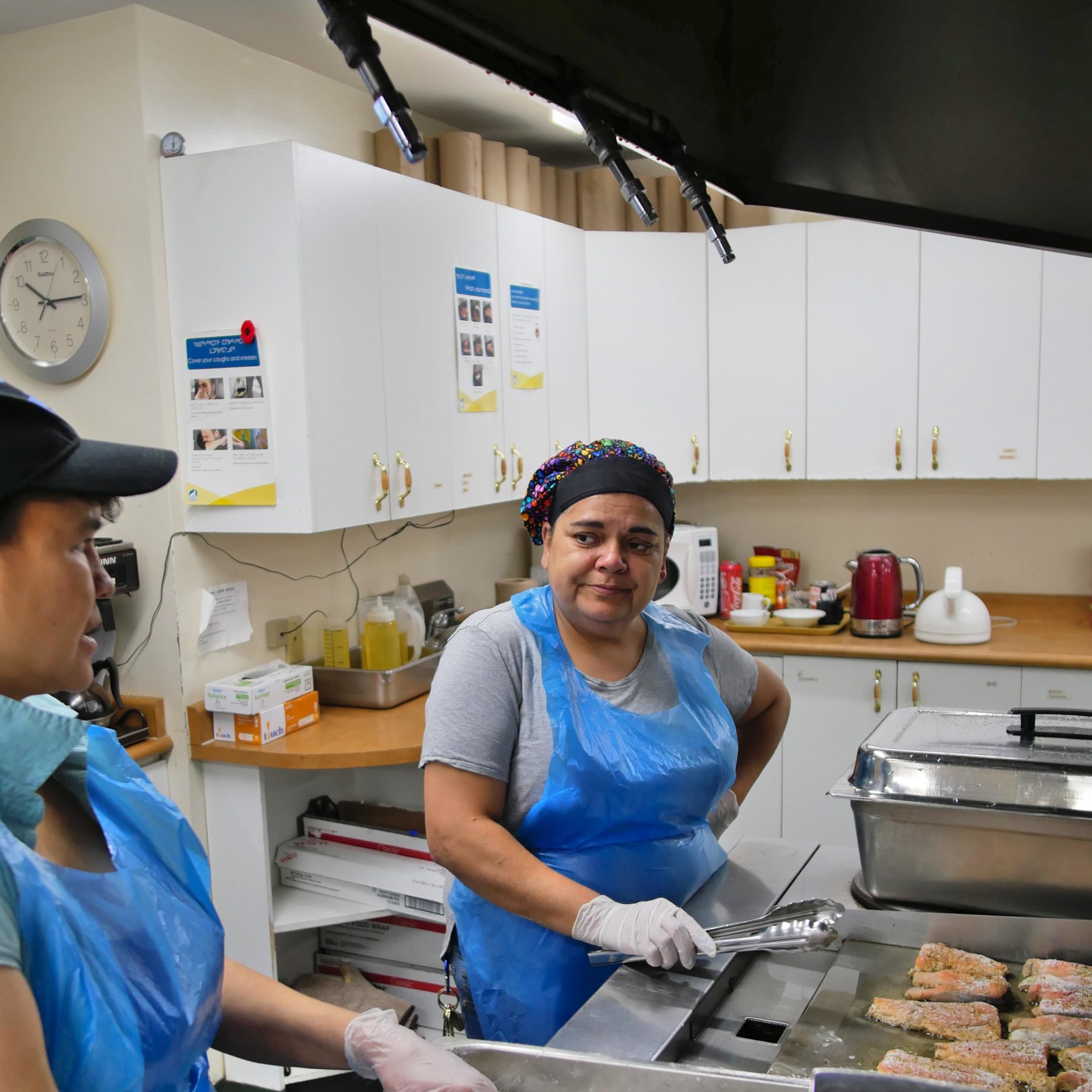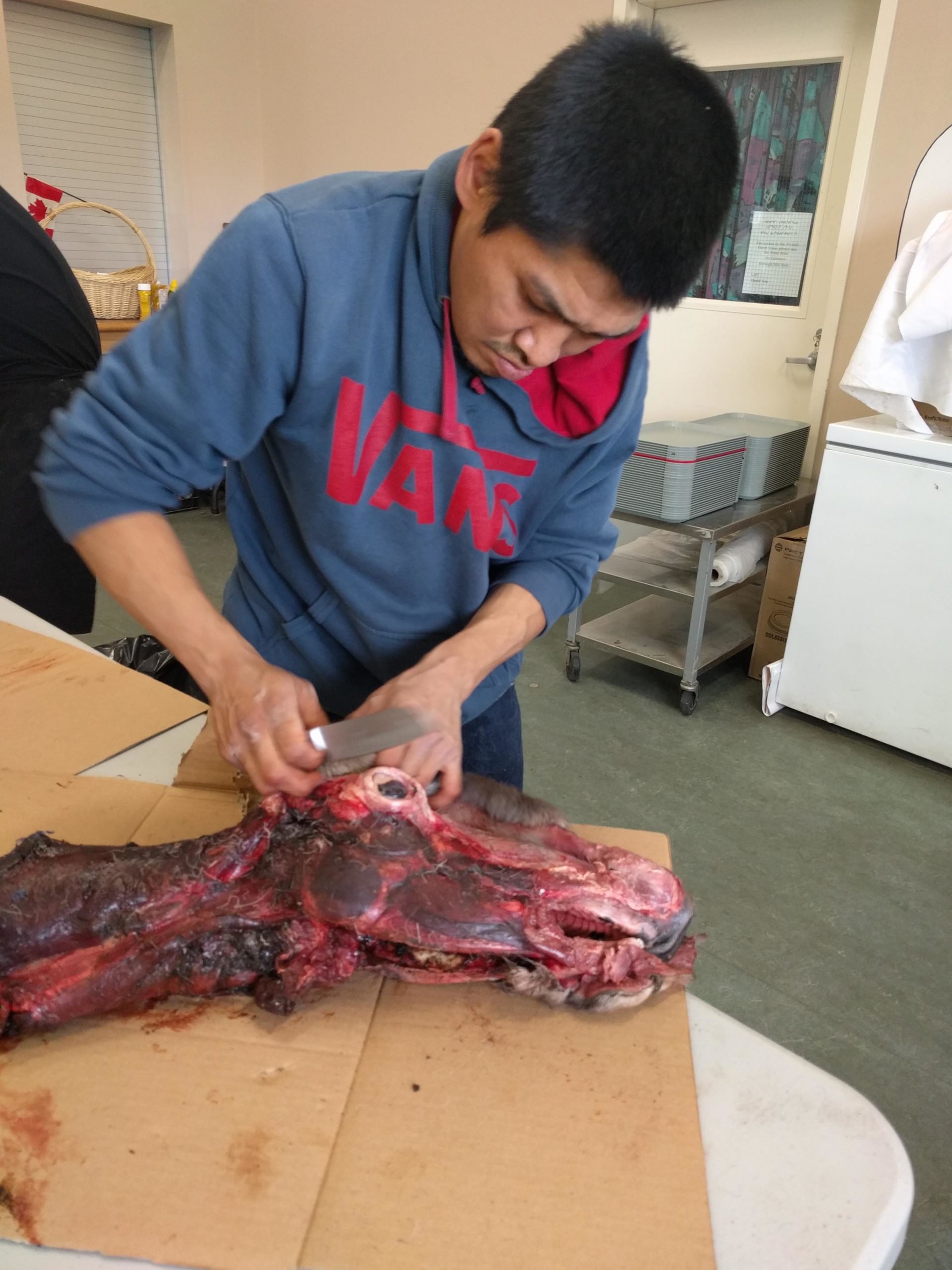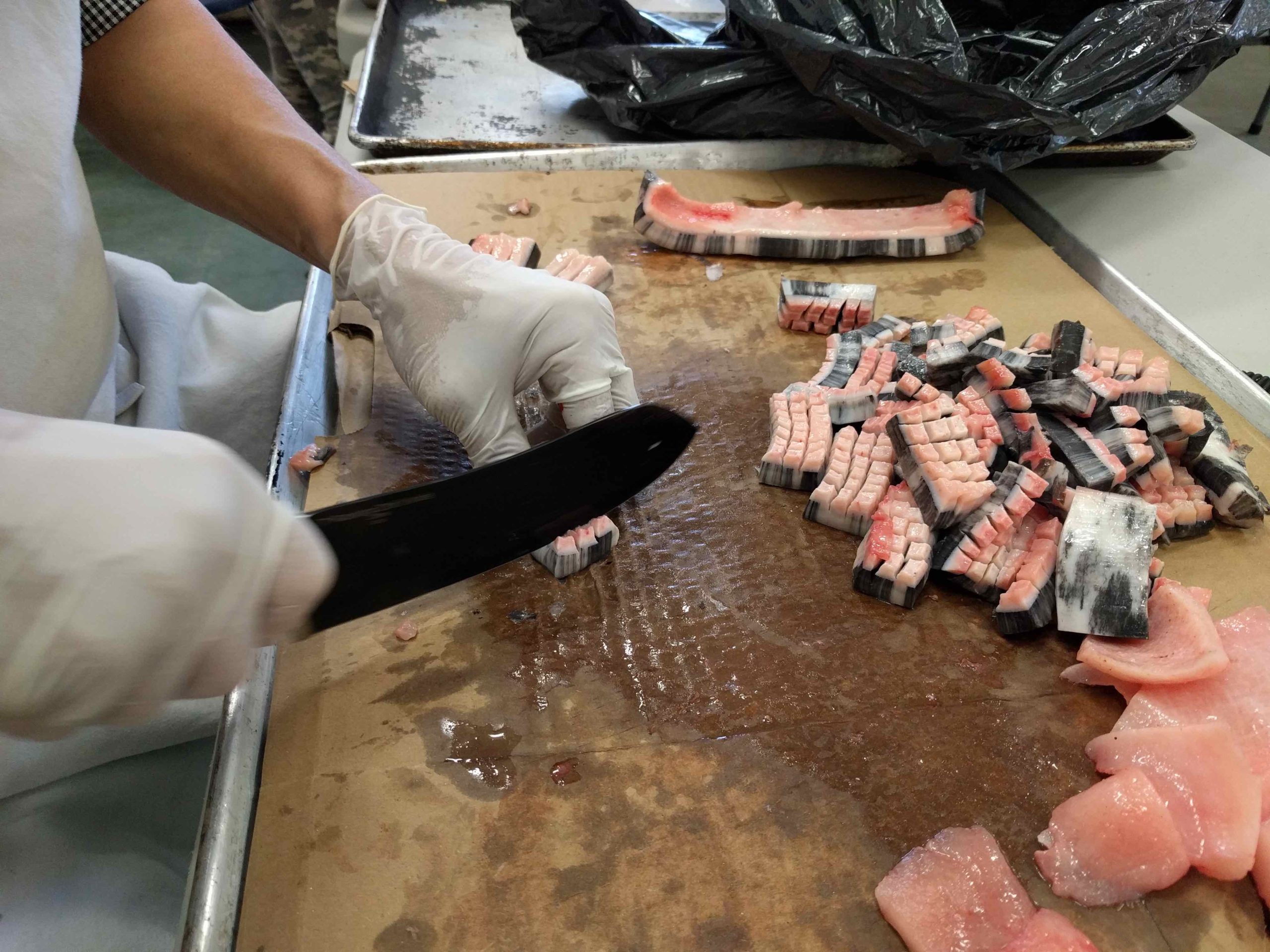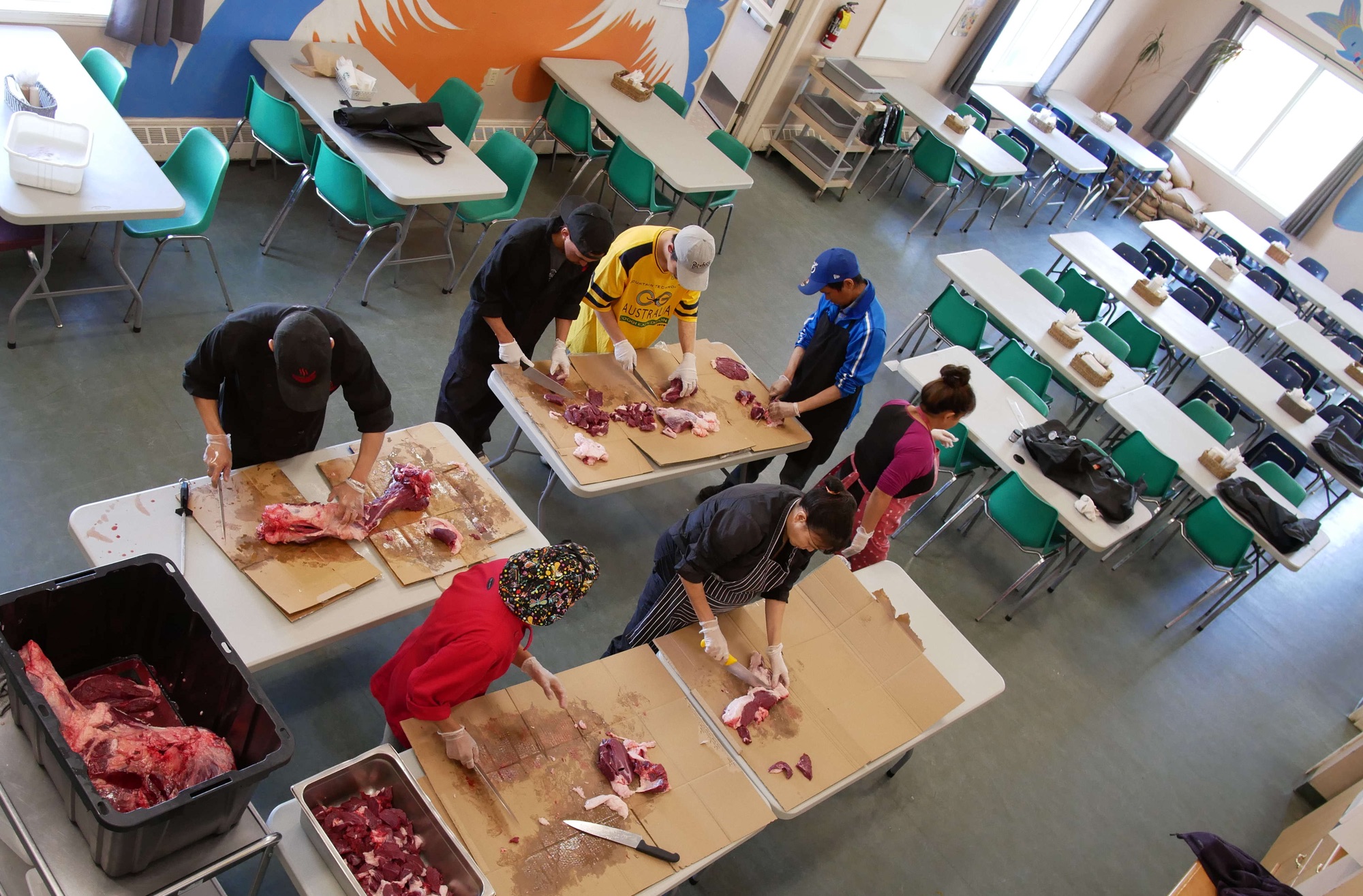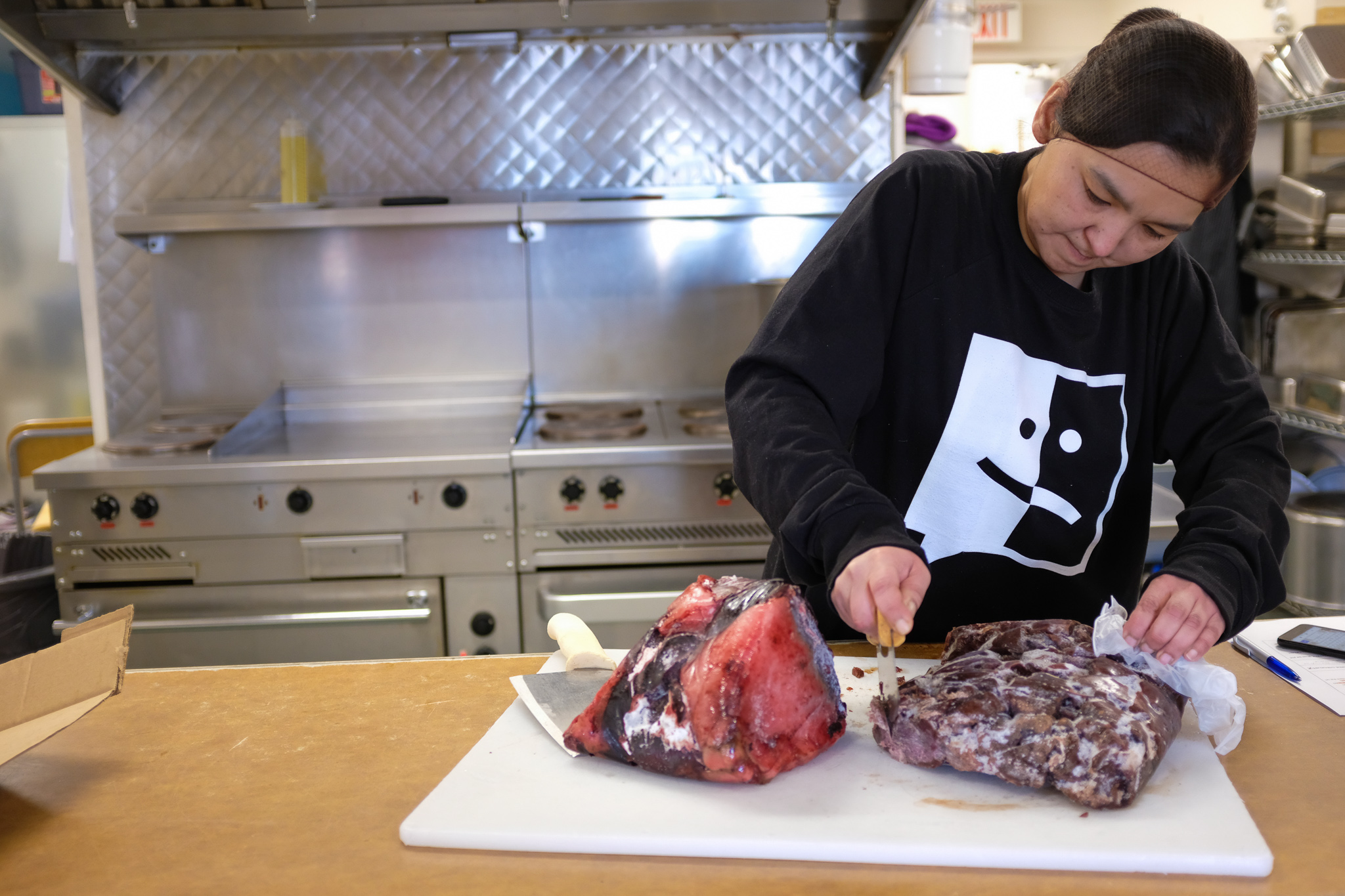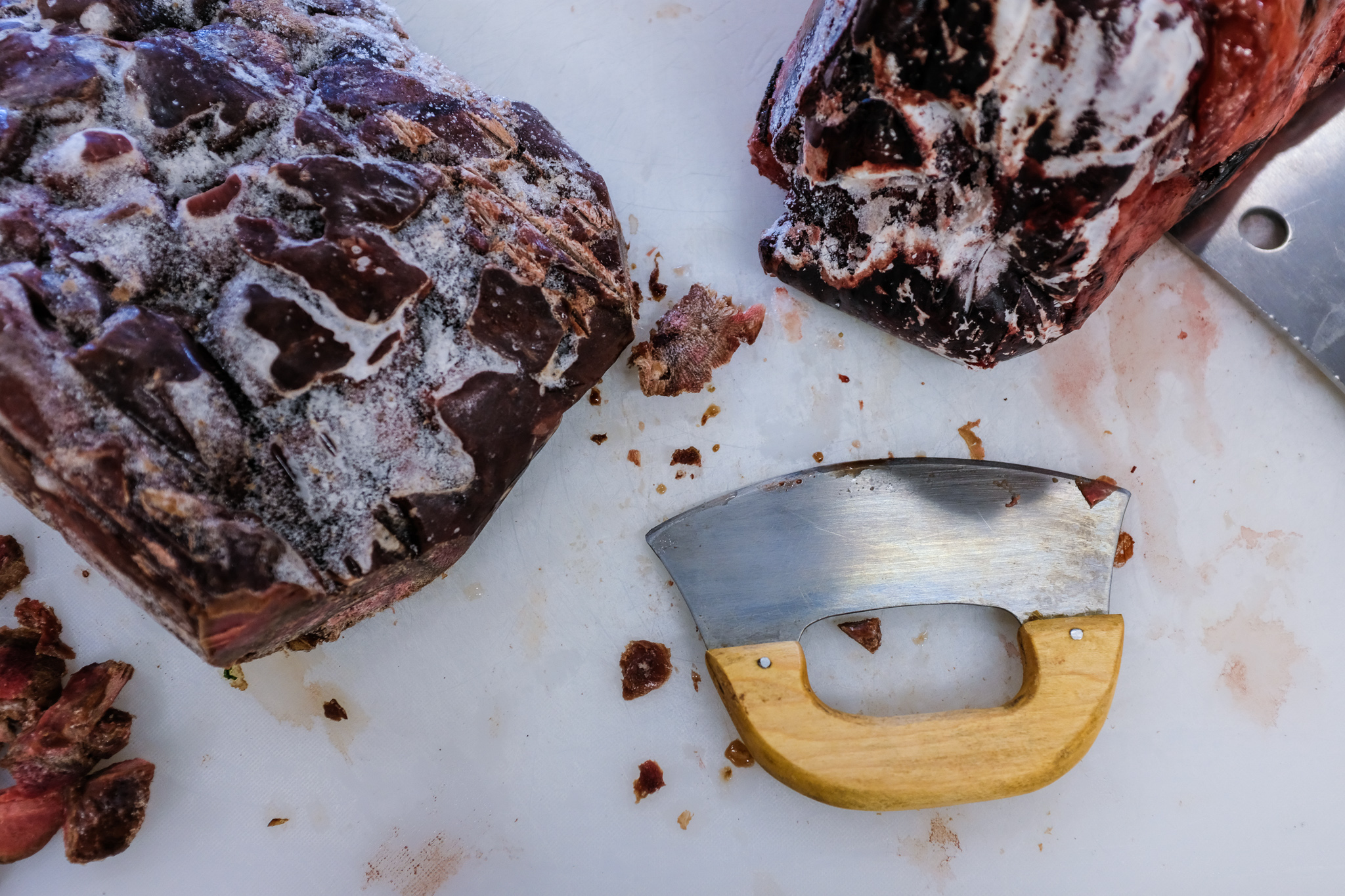 Feature Photo