che work of The Charity Report's Literary Circle largely takes place our singular review panel, a diverse collection of people engaged in the charity sector and in social justice. am pleased to introduce you to our 2020 Literary Circle Review Panel. We all share a love of books and are keen on highlighting the big-idea books that can help the charity sector deal with the changing, complex dynamics coupled with inequity and injustice. Scroll down for an alphabetical list of Review Panel members. If you are interested in becoming a member of the Literary Circle, please contact me. Gail Picco, Editor in Chief & Literary Circle Editor
Adya Afanou
Adya Afanou is an enthusiastic and dedicated philanthropic management professional with over fifteen years of experience in fundraising, marketing and event management.
Her extensive experience working and volunteering with multiple NPOs in Quebec, Ontario, and West Africa has triggered a passion for creating connection points with audiences and building relationships across countries, sectors, and industries.
Adya is a cinephile, an avid consumer of pop culture and a book worm! She reads about a multitude of subjects− arts & culture, business, sciences, international development, social challenges and community building; and is always on the lookout for global communications, marketing, and fundraising trends.
Roger Ali
Roger D. Ali, MBA, CFRE is a respected leader among his peers with over twenty-five years of non-profit leadership experience delivering high impact results through strategy development, relationship building and philanthropy.
He is a mentor, presenter and community volunteer, in addition to his professional leadership roles in the education and health care sectors. He has worked closely with staff, donors, volunteers and boards at all levels to strengthen organizational effectiveness through proven governance practices, innovative strategic and business plans, and comprehensive development programs to raise $100+ million.
He is currently the President & CEO, for Niagara Health Foundation and the Immediate Past Chair of Association of Fundraising Professionals, Foundation - Canada.
Sharon Broughton
Sharon Broughton, M.Ed., is a non-profit leader with experience in senior roles in the charitable sector, nationally and provincially. She is currently the CEO of Prince's Trust Canada, a national charity focused on youth employability, veteran entrepreneurship and Indigenous language revitalization, as well as an Instructor and curriculum design team member with the University of Toronto School of Continuing Studies' certificate program in Non-profit leadership for impact.
Sharon was Kids Help Phone's President and CEO from 2009 until 2017, where she led significant developments in strategy, innovation, governance and partnerships. Sharon was previously CEO of the Canadian Breast Cancer Foundation, Executive Director of Crossroads International, and Director of Organizational Development at the Ontario Trillium Foundation.
Sharon is bilingual, holds a M.Ed. in Adult Education from the OISE/UT with a focus on workplace learning and change, as well as a Certificate in Non-Profit Management from Ryerson. She is a fellow of the Community Shift program at Western University's Ivey School of Business, and a graduate of the "Strategic Perspectives in Non-Profit Management" program at Harvard Business School. Sharon serves on the Boards of the Excellence in Literacy Foundation and Childhood Cancer Canada, and as special advisor to the Amanda Todd Legacy and member of the Ontario Non-Profit Network's Decent Work Advisory group. She is a past Board member of AFP Greater Toronto Chapter and a former member of the Imagine Canada Advisory Council.
Wanda Deschamps
Wanda Deschamps is founder and principal of Liberty Co., a consultancy working to advance meaningful social causes through organizational and individual partnership. She's had a 25-year career in the philanthropic sector, serving as a consultant for KCI (Ketchum Canada Inc.), a leading Canadian fundraising consultancy, and as an institutional development leader. A champion for inclusivity, with a special focus on neurodiversity and gender equity, she enjoys writing under the banner of the Inclusion Revolution, a worldwide movement launched in 2018. Based with her family in Waterloo since 2015, she relishes time with friends, following the Pittsburgh Penguins, exercising, and reading biographies, as well as books about history and current affairs. She is always open for a friendly debate on a variety of topics, preferably over a cup of coffee and a homemade fruit dessert.
Diane Hill
Diane Hill is the Director of Communication for the Gender Equality Network Canada, a national network convened and facilitated by the Canadian Women's Foundation. She has worked at the Foundation since 2011 and is the former Senior Director of Public Engagement where she oversaw all marketing, communications, public relations, and social media initiatives. As Senior Writer, she founded and edited the Foundation's biannual magazine, SHE. Diane is a graduate of the Assaulted Women's and Children's Counsellor/Advocate program at George Brown College and has a Master of Environmental Studies from York University. A former auto mechanic, she has worked as a writer, communicator, and social issue researcher for over 20 years and is the former Director of Policy and Research at United Way Toronto. Her writing has appeared in the Huffington Post, Globe and Mail, Toronto Star, Reader's Digest, MORE, and Best Health. dianehill.ca
Juniper Locilento
Juniper Locilento, MPNL, CFRE, is Director of Development at Community Food Centres Canada. A campaign specialist, Juniper spent six years with KCI (Ketchum Canada Inc.), providing on-site and strategic counsel for six capital campaigns and supporting clients in building capacity and strengthening donor relationships that led to over $100M. Juniper began her career in the arts, working with Soulpepper Theatre Company, Tapestry New Opera Works, the Canadian Opera Company and many others to nurture new audiences and secure public sector and philanthropic support.
As a volunteer, Juniper serves as Vice President of Public Affairs, AFP Greater Toronto Chapter; she is the author of Asking Matters, the case for AFP Canada's role in public affairs, and appeared before the Senate Special Committee on the Charitable Sector to advocate for professional fundraising's essential role in Canada's charitable sector. She is also a Director of the AFP Foundation for Philanthropy and contributes her expertise to AFP committees for Research, Communications and Government Relations. She has been a judge for AFP's Speaker Discovery Series, an instructor for AFP Fundmentals of Fundraising, a frequent speaker at AFP Congress and is a lecturer in the Fundraising Management Program at Ryerson University's Chang School.
Juniper holds a Master of Philanthropy and Nonprofit Leadership (MPNL) from Carleton University and a Bachelor of Arts and Diploma in Operatic Performance from the University of Toronto.
Joanne Linka
Joanne Linka, B.A. discovered fundraising as a midlife career change and has never looked back. She is delighted and honoured to work as the Manager of Communication and Fund Development at The Cridge Centre for the Family in Victoria BC – the oldest running charity in Western Canada. Prior to that, she worked in international development in Uganda for 11 years. She is an avid reader and a life-long learner, always looking for that next piece of information to take her work and life to the next level of intentionality. Joanne considers her greatest success to be her two teenagers who are philanthropists and volunteers.
Krishan Mehta
Krishan Mehta is the Assistant Vice President, Engagement at Ryerson University, where he leads alumni relations, special fundraising campaigns, and other strategies to engage different communities in support of the university. Previously, he held a variety of senior fundraising, alumni relations and marketing roles at Seneca College and the University of Toronto. Krishan is also the Program Coordinator of the the Fundraising Management Certificate Program at Ryerson and Adjunct Professor in Carleton University's Philanthropy and Non-Profit Leadership Graduate Program. Krishan recently completed his PhD from the University of Toronto where he studied the philanthropy of high net-worth immigrants in Canada. He serves as a board member of Canada Helps and the TELUS community grants board. He is also the Immediate Past-President of the Association of Fundraising Professionals (AFP) Greater Toronto Chapter, the largest AFP chapter in the world.
Nicole Salmon
An avid reader, gardener and sports enthusiast, Nicole is anchored by family and a deep appreciation of strong personal relationships. She embraces her natural curiosity, a thirst for variety and new challenges. She has spent the majority of her professional life working within the non-profit sector with over twenty-five years of fundraising and senior leadership experience. In 2014 Nicole founded Boundless Philanthropy, a fundraising consultancy specializing in providing charitable organizations with transitional (interim) senior leadership support and fund development strategizing, planning and execution. Prior to founding the consultancy, she was Director of Fund Development at Oxfam Canada. Nicole is a listener, learner and a skilled presenter and communicator. Her work style is collaborative and she places a high value on respect, integrity, trust, accountability and performance.
Currently, as the Manager of Organizational Development at Peel Leadership Centre, her work entails supporting and helping to build a network of strong and impactful non-profits working towards building healthy and vibrant communities in the Peel Region. She is a Board member, Development Committee Chair and Strategic Planning Co-Chair for Realize, an organization working to improve the lives of people living with HIV and other episodic conditions, and Board member and Chair, Strategic Planning Steering Committee with WellFort Community Health Services, an organization providing primary care services to diverse communities in Peel Region. She is also a mentor with AFP Inclusion & Diversity Fellowship program and a member of a collective and supportive group of black fundraisers.
Ginelle Skerritt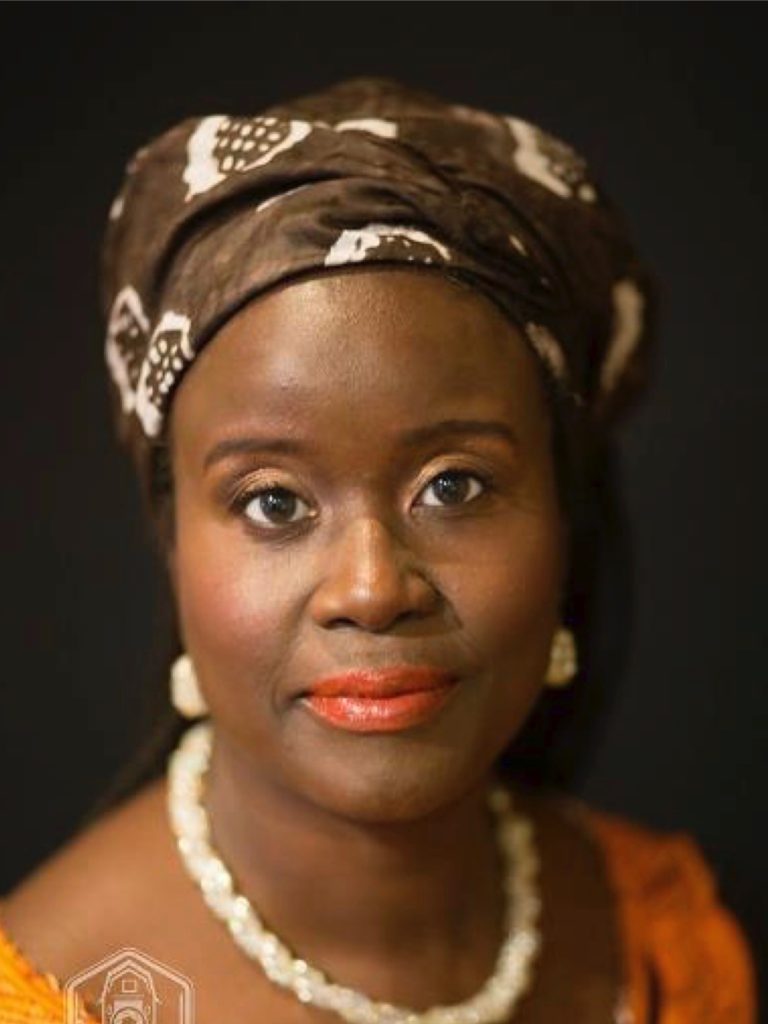 @GinelleSkerritt
Ginelle Skerritt is a leader and influencer in the non-profit sector, where she has worked for more than 30 years. In addition to leading local and international organizations focused on community development with low-income communities, Ginelle has volunteered extensively with racialized groups conducting anti-poverty and anti-discrimination policy development work and advocacy focused in the Greater Toronto area, Ottawa and Simcoe County.
Starting out doing front line community development work with youth, volunteers and families, Ginelle advanced to leadership roles in administration and fundraising at United Way of Greater Toronto, UNICEF Canada, and as the Executive Director of Warden Woods Community Centre. As chair of Toronto Neighbourhood Centres, co-chair of the Scarborough ED Network, and member of Inclusive Economies Leadership Table and Inter-LIP Executive, Ginelle has made a significant contribution to the strategic leadership of the non-profit sector in Toronto.
She has worked with the Black Action Defence Committee, Caribbean Cultural Committee –Caribana, was a member of the Centre for Addictions and Mental Health Constituency Council, Tutor and Teacher of African-Centred Rites of Passage, and inaugural co-chair of the Parent Council at the Africentric Alternative school. She conducts workshops about traditional African and Caribbean savings groups known as "susu," and is a published author on the topic. She holds a BA from Carleton University and a BA (Hons) from York University, was awarded the Canadian Armed Forces Chaplaincy Service Medal in 2020, featured on the 25th anniversary official Black History Month poster in 2019, and named one of 100 Accomplished Black Canadian Women in 2018.
Ginelle currently runs a family farm in New Lowell, Ontario and offers support and coaching to organizations and leaders including strategic planning, fundraising and organizational development.
Katherine Verhagen Rodis
Katherine Verhagen Rodis is the Senior Coordinator, Philanthropy and Prospect Research at the Holland Bloorview Kids Rehabilitation Hospital Foundation. She monitors leadership giving prospects as well as charity and business sector news. After an internship at Amnesty International Canada in major and monthly giving, she joined the YWCA movement as an alumna of the Fundraising Management program at Humber College (class of 2018), with a M.A. in English at the University of Toronto. A proud member of the Association of Fundraising Professionals and the Canadian Association of Gift Planners, her recent volunteer experience includes being a committee member for AFP's 2019 Fundraising Day, a Hilborn Charity e-Newsbook reviewer and an AFP Speaker Discovery Series alumna.
She pursued grant writing and management as a graduate student at the University of Toronto, a volunteer grant writer for small and mid-sized charities and also as a Visiting Assistant Professor at the University of Bonn, in Bonn, Germany. Detail-oriented with editorial experience with a feminist academic journal, Canadian small press trade publisher and feminist environmental magazine, Katherine taught undergraduate writing composition and rhetoric at the University of Toronto and OCAD University for 11 years. #neurodiverse, #bivisible, preferred pronouns (she/her)
Mo Waja
Mo Waja is a nonprofit storytelling expert, a professional speaker, marketer, author, podcaster, and an Account Manager at Blakely. As a marketer, Mo has worked with personal, not-for-profit, and for-profit brands in the charitable, software, and financial sectors developing successful digital storytelling strategies. As a speaker, Mo has spent tens of thousands of hours coaching business professionals, non-profits, post-secondary students, and campaign advocates in the art of professional speaking and communication, and has delivered talks on topics ranging from marketing ethics, to digital storytelling strategy, to social media and e-philanthropy at conferences, events, and post-secondary institutions including AFP Congress, Humber College, and the AFP South Eastern Ontario annual conference.
Beyond the stage, Mo is the Co-Host and Producer of Fifteen-Minute-Fundraising, an upcoming monthly series unpacking current ideas, concepts, and questions in fundraising.
Lucy White
Lucy White, B.A, has more than 20 years of experience in the non-profit sector, a significant amount of that time working with arts organizations. She was executive director for Canadian Authors Association, has designed the vision, mission, strategic goals and operational structure for Professional Association of Canadian Theatres (PACT), a national membership organization, established and managed the organizational structure, partnerships, human resources and programs for Access Copyright.
She graduated from University College, University of Toronto with a Bachelor of Arts, English Literature and the Arts Administration Training Program at Banff Centre School of Management. She currently works at The Osborne Group in Toronto. http://www.lucywhiteconsulting.com