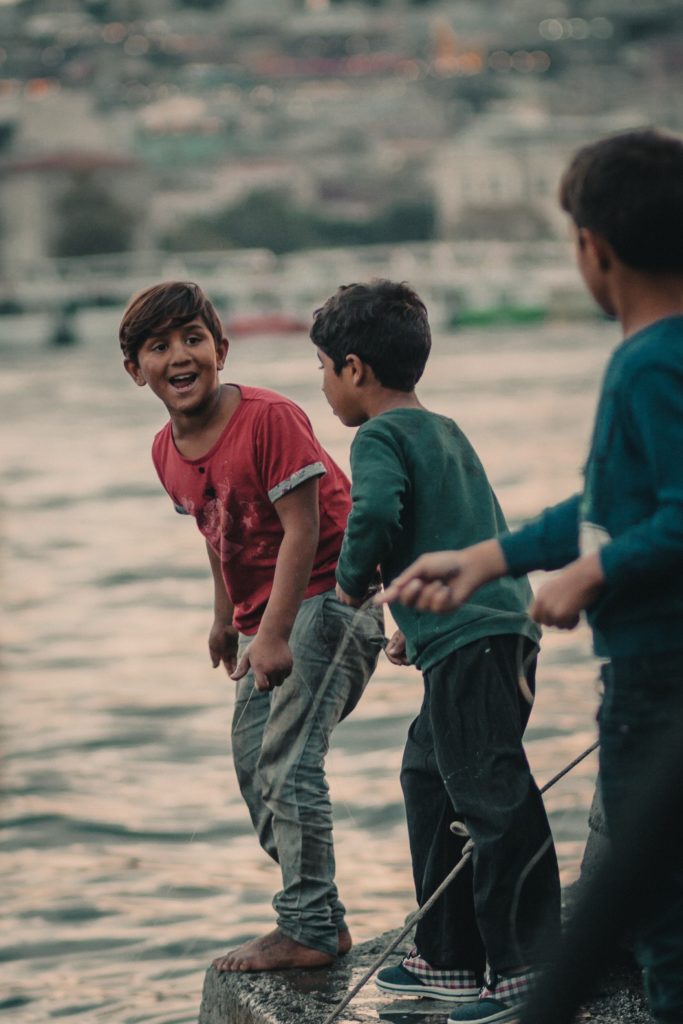 (November 17, 2020) Being in the care of child welfare agencies are where too many children are going to die.
In July 2020, APTN reported that, between January 1,2020 and "since the novel coronavirus was called a pandemic on March 11", 11 indigenous children died in the care of child welfare agencies in North Ontario. The news agency was only able to report this out after an exhaustive investigation.
Of the 11, APTN says that, three deaths are classified as "in care", meaning they were likely living in some sort of foster or group home, while the other eight had "society involvement" within the last 12 months before their death.
In September 2019, APTN News reported that between 2013 and 2017, 102 Indigenous children died in the care of child welfare agencies, or connected to those agencies in Northern Ontario. It said, according to its investigations, "that data was not collected properly over this five-year period, and that many believe the death toll to be much higher."
It's not only Indigenous children dying in the care of child and family services agencies. APTN reported that, according to statistics from Manitoba Advocate for Children and Youth's (MACY's) office, of the 1,605 deaths of children between the age of 0 and 17 in the last decade, MACY found 590 were what they call "reviewable deaths", meaning the person had some contact with the child welfare system within the last year of their life.
"In total," says the MACY report, "131 were classified as in government care at the time of their deaths."
The Children's Aid Foundation estimates there are 76,000 children and youth living in foster and group homes, 250,000 children who are receiving support and services from child protection agencies while living with their families in the community; 2,300 young people "age out" of the child welfare system every year upon turning 18 or 19 and are facing an often overwhelming task of establishing their independence with little to no financial or emotional support.
By way of comparison, in Canada, there is an average of 943 cases of childhood cancer diagnosed each year. One in five children diagnosed with the disease will succumb to the illness, according to the Canadian Cancer Society.
The death of any child is a sad tragedy.
Yet the services and research infrastructure built up to support children and their families while they deal with cancer is significant. Charities exist—and raise tens of millions of dollars a year—to provide food and lodging for the entire family while a sick child is treated in hospital. Other charities provide "wishes" and university scholarships to children who've had cancer. Hospitals and research institutions raise hundreds of millions of dollars to childhood cancer research. And the investment is working.
"Clinical research of this type has been responsible for dramatic improvements in the survival rates of children with cancer. Cure rates have improved from less than 10…to nearly 80 percent at present," says the Progress in Childhood Cancer: 50 Years of Research Collaboration, a report from the Children's Oncology Group by researchers Maura O'Leary, Mark Krailo, James R. Anderson, and Gregory H. Reaman.
Children at risk in the care of child welfare authorities are perceived differently than a child at risk due to a diagnosis of cancer.
"Children in foster care are subject to stigma in relation to being in care and not living with their birth parents," according to researchers Diane Dansey, Danielle Shbero and Mary John in their paper, Keeping Secrets: how children in foster care manage stigma.
In Canada, we don't, as a country, even count the number of of children dying in care, while associated with child and family services agencies.
And, as some news organizations such as APTN, try to investigate what is happening to children and youth in care, hundreds of children across the country are dying in the care of child welfare agencies every year in Canada.
Up-to-date Canadian statistics are difficult to compile because many child agencies in the 10 provinces and 3 territories report the numbers differently—and there is no national priority to gather this information
A study published in JAMA Pediatrics showed children in the US foster care system are 42% more likely to die than children in the general population.
Cindy Blackstock, a noted advocate for Indigenous children says, "words don't change children's lives. Real action by the government and equality would. I really believe in the goodness of Canadians. The idea that everyone should be given an equal opportunity to succeed in this country and particularly for children."
Related
Kids Help Phone CEO Katherine Hay in a Feature Interview November 16, 2020