(February 4, 2022) Community-centric fundraising (CCF) is a growing movement that challenges existing philanthropic practices as being colonial in their nature, and exclusionary in their practice. What started in Seattle, Washington has now gone global. A global council to guide the future of Community Centric Fundraising is being created. The appetite for equity-based philanthropy around the world is growing stronger. In part one of this two-part series, Community-Centric Fundraising: Moving Towards Equity, contributing editor Liz LeClair looks at the beginnings of CCF, what gave it rise and where it fits into our view of philanthropy. Part two will explore the equity movement in Canada and how fundraisers in this country have embraced the CCF principles.
As we head into the third year of a global pandemic, it has become abundantly clear the COVID 19 pandemic is a large-scale example of unequal and inequitable distribution of finite resources.
In the West, individuals are now receiving their third doses of the COVID 19 vaccine, while lower-income countries have received only 2% of the global distribution of vaccines.
At the beginning of the pandemic, front-line workers were called heroes and in many communities across the world, people banged pots and pans during shift-changes, their kitchen drumming emphatically and declaring how "we were all in this together." But as the months have turned into years, and the waves and variants evolved, the pot banging has been replaced by the quiet sound of white privilege and wealth which – to those working on justice and equity – was the dominant chorus all along. As soon as vaccines became available, rich countries bought them up early. And, recently, as Dr. Amit Arya, a palliative care physician in Mississauga, Ont., told CTV News that the rise of the Omicron variant continues to show "a tale of two pandemics, with those who can afford to better protect themselves pitted against those who can't."
The reality is, we are not all in this together, we are all in this differently.
The economic and racial injustice witnessed by the world and brought on by the pandemic coupled with the treatment of Black, Indigenous and People of Colour, epitomized by the murder of George Floyd, inequity brought into sharp relief the inequity within the fundraising sector, a sector charged with raising resources to mitigate the impact of the coronavirus.
To this day, many leaders in the charity sector argue the sector is an antidote to societal injustice and inequity, yet the most comprehensive report on charities in Canada, Catalyst for Change: A Roadmap to a Stronger Charitable Sector, the result of a 2018 Special Senate Committee, never once mentions inequity or justice unless it was in the context of tax regulation.
In the wake of COVID and protests related to the treatment of non-white people by police, many charities, such as Imagine Canada issued statements talking about "systemic racism" and "colonialism."
But for many racialized and marginalized people in the non-profit sector this sentiment rang hollow. The transactional fundraising models espoused by accepted fundraising experts exclude the philanthropy practices and experiences of Black, Indigenous and People of Colour that involved community engagement, sustainability, and reciprocity. As the sector 'professionalized' and many employers required higher levels of education, and accreditation (ACFRE, CFRE), the sector became increasingly exclusive, singularly focused, and less accessible.
Conferences focused on techniques and practices of a transactional individualized model that taught fundraisers how to focus on donors and their needs.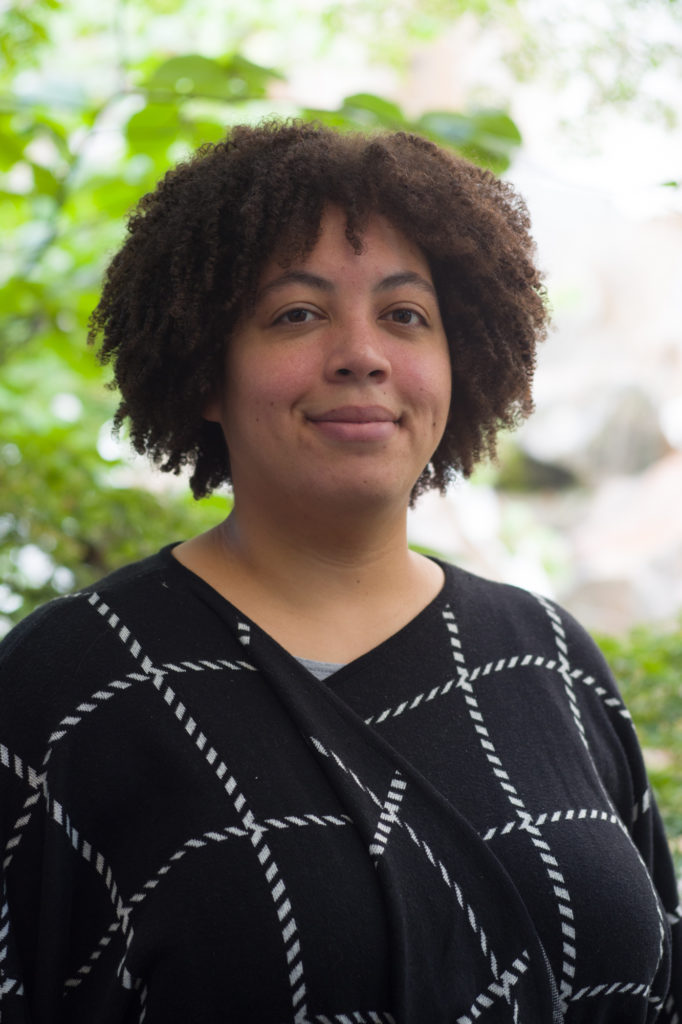 For Andrea Arenas, a biracial fundraiser working in Seattle, Washington, there was a cognitive dissonance between what the sector espoused and how she and others felt at chapter meetings of Association of Fundraising Professionals (AFP), an international organization devoted to the professional needs of fundraisers.
"Fundraising workshops and training were really missing the mark for many small non-profit organizations," says Arenas. "Being apolitical, or solely focusing on donor needs, was not helping many groups focused on advocacy. Being apolitical is not an option when people's lives are on the line."
Yet, the feedback was often not welcome, or deflected by other white fundraisers as being uncomfortable. Fundraisers of colour began to crave a space where these conversations could be had without dealing with the white fragility of a predominantly white sector.
When looking around the room at a conference or in a local chapter meeting, many racialized fundraisers were realizing that they were not in the sector for the same reason as their white counterparts. Conversations were laden with white saviourism and white privilege. And the desire to remain apolitical was a position of privilege – a stance that could only be seen as upholding the status quo.
The reality for many racialized fundraisers was that we were not in this together, we were in this differently.
In 2018, organized by activist and blogger Vu Le, a group in Seattle began meeting regularly to create a safe space for racialized fundraisers and non-profit employees. This group focused on creating connection and community for those who felt excluded by the predominantly white culture in the non-profit sector.
In July 2018, the group convened a larger gathering of 90 racialized fundraisers to explore and connect around their experiences in philanthropy. The session clarified for those in attendance how the sector was failing fundraisers of colour and that traditional sector associations were missing the mark.
The community-centric fundraising founding group included the Seattle Chapter: Andrea Arenas, Erika Chen, James Hong, Rehana Lanewala, Vu Le, Anna Rebecca Lopez, Michelle Muri, Christina Shimzu, and Dr. Sean M. Watts.
Community-centric fundraising began with people connecting other similarly-minded people, finding what mattered to them, and feeling connected to one-another. The meetings were cathartic for the members who finally felt they found a space to speak their minds about just how problematic the non-profit sector was.
But was there an appetite for the group beyond Seattle?
After much debate amongst themselves, the group decided that this community – and the principles it stood for – should be shared on a wider scale. Preparations were made for the virtual launch of the Community-Centric Fundraising (CCF) movement.
In July of 2020, the community-centric fundraising movement launched virtually with more than 2,500 fundraisers in attendance from across North America, and beyond. Response to the movement spread like wildfire across parts of the US and even into Canada. Community-centric fundraising chapters began to spring up in Texas and Minnesota, with a large number of groups forming virtually via the CCF Slack channel.
The movement also built The Hub, a place for BIPOC generated blog content, where the editor Stacy Nguyen recruits and supports BIPOC writers to submit pieces of interest.
Over the last 12-months, the Hub and Slack channels have grown to include thousands of fundraisers, non-profit professionals, and activists looking for a more just and equitable future for fundraising.
Yet not all fundraisers are welcoming the activities of community-centred fundraising with open arms.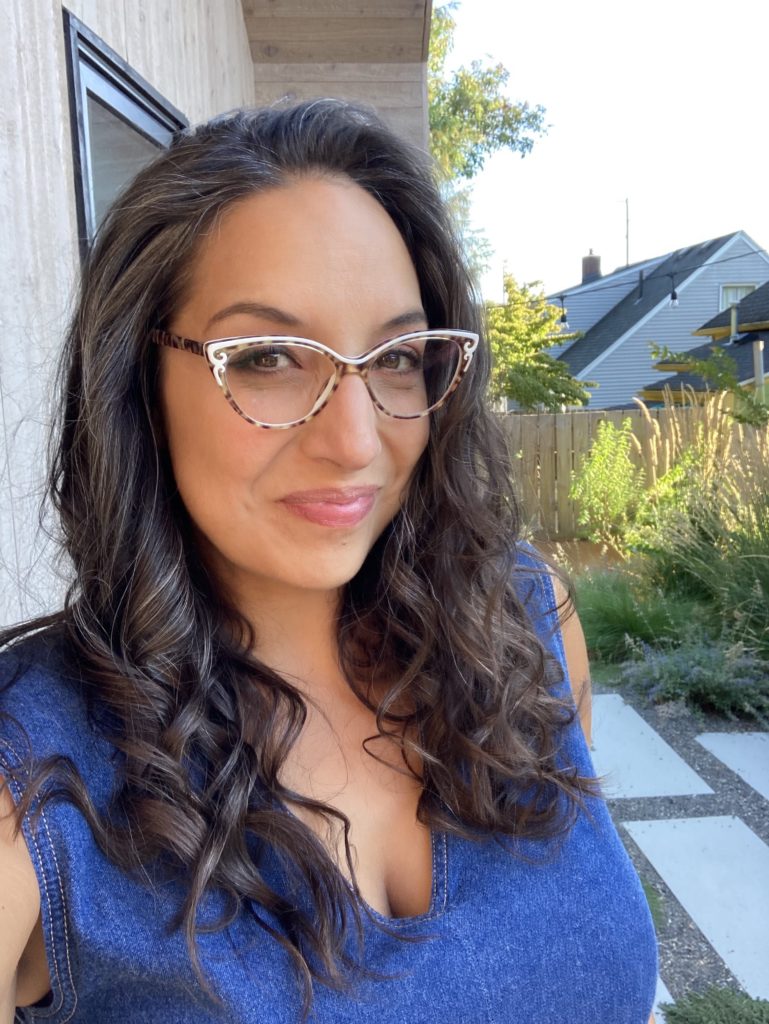 Michelle Muri, CCF Co-founder, and host of The Ethical Rainmaker says the group was surprised by how much push back community-centric received, especially from high profile individuals in the sector. "One very well-known individual told us to 'fuck off' and that we were 'selling the same shit in a different package.'"
Arenas and Muri note that some of the worst backlash has come from cis-gendered white women in the sector.
On The Ethical Rainmaker Podcast, Muri interviewed facilitator and DEI consultant, Fleur The episode, White Women as Gatekeepers, breaks down how white women come to the sector, and that a sense of martyrdom perpetuates white saviourism and fragility.
Larson says, for this cohort, helping is just the "sunny side of control."
Muri adds, "There's a lot of patronizing and abusive emails from white women in our inbox saying we are a threat to the sector, that we are generalizing what white people do, telling us 'Not all white women do these things."
"Most of the time we ignore it," says Muri. "But the reality is that many white women in the fundraising sector are not ready to see the part they play in oppression of Black, Indigenous and People of Colour."
For Muri, Arenas, and the other members of CCF, however, it is not the cries of white fragility that alarm them, but the deafening silence from sector leadership. The lack of engagement of professional associations, well-known people in the field who are seen as experts, and sector leaders has been disappointing to members of community-centric fundraising.
"Silence speaks volumes" says Muri, "In fact, the silence from some people in the sector is deafening."