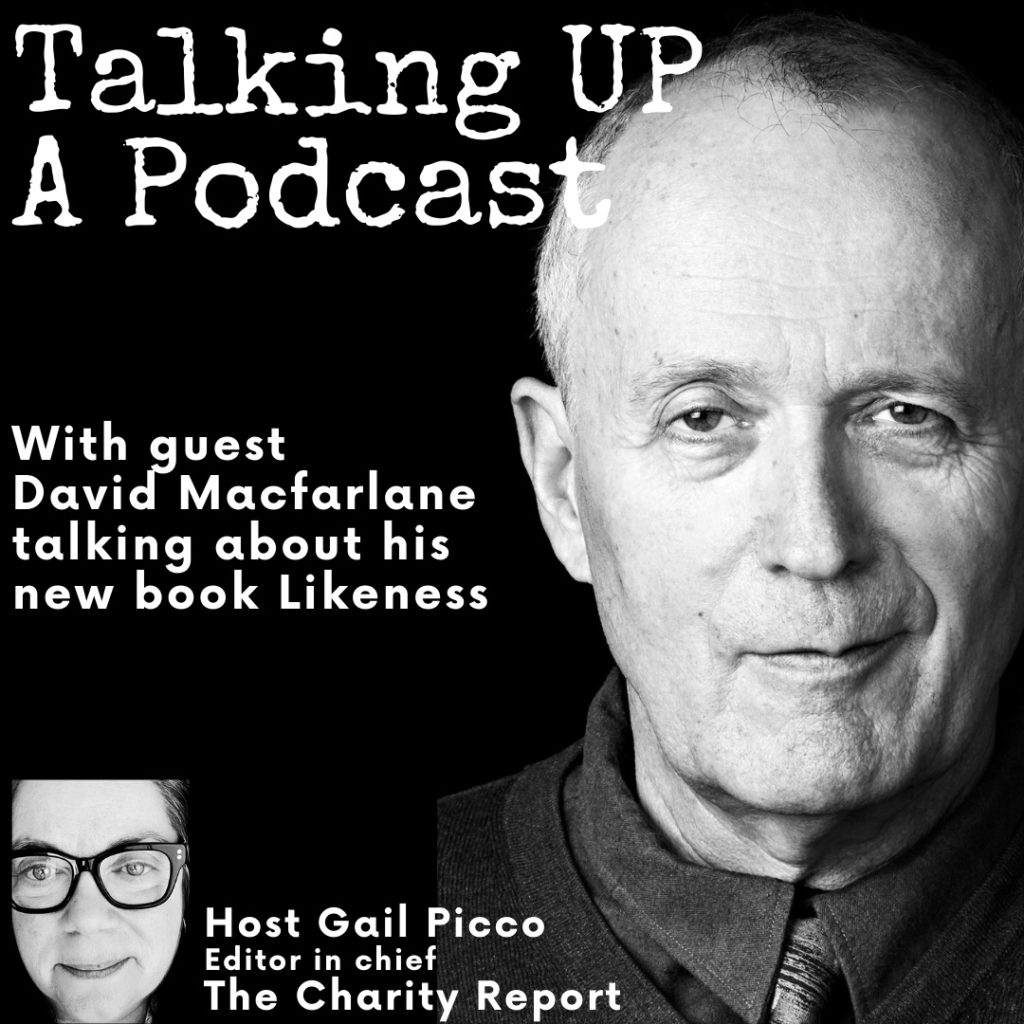 (July 28, 2021) David Macfarlane, one of Canada's most celebrated writers, has just released a new book.
Likeness: Fathers, sons, a portrait is a told through a portrait of Macfarlane by Canadian artist John Hartman set against the backdrop of Hamilton, Ontario where Macfarlane grew up. The painting, measuring five feet by five and a half feet, that has ended up in Macfarlane's living room. As it looms over the room and rivets his gaze, Macfarlane's mind explores his past—growing up in the boom times of Hamilton in the sixties, his present—dominated by his son's treatment for leukemia and his future—dare he think of it all—is an achingly sad prospect as his son gets progressively sicker.
We're thrilled to have David Macfarlane speaking with us from his home in downtown Toronto.
Talking UP is an interview show dedicated to writers, journalists and authors working on issues of social justice, equity, and the nonprofit sector. Guests talk about their reporting and research, what drives their work, and what's important to them. Listeners will have the opportunity to widen their lens, develop their understanding and figure out where we might go from here.
For a review of Likeness …
Likeness by David Macfarlane: A father's thoughts of a future without his son July 26, 2021