(February 2, 2021) For the past ten months, the debate about fundraising during a pandemic has focused on duelling ideas that fundraising would become so difficult some charities would perish versus the notion that the pandemic would unleash an outpouring of unparalleled generosity. The discussion has played out in the mainstream media, on Twitter and in Zoom meetings.
"The crisis is at a scale that we've not seen before," Bruce MacDonald, CEO of Imagine Canada, told Paul Waldie of the Globe and Mail in a December 12 article. Last spring, Imagine Canada estimated that revenue had dropped by an average of 30 per cent across all charities, compared with a 1-per-cent drop during the 2008 financial crisis.
Now, with yearend results in, the debate seems to be tilting in favour of one direction.
Canada Helps, an online giving platform for close to 30,000 charities, announced on January 11 that it had processed $480,295,283 in online donations, an increase of 116% over 2019. The gifts were received from 1.1 million donors for an average of 435.86 per gift.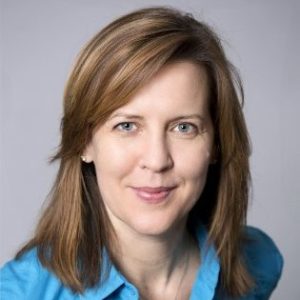 "2020 was a year of tremendous growth in online donations for two reasons," says Jane Ricciardelli, Chief Operating Officer of CanadaHelps. The first is that many Canadians donated generously to support those in need during the COVID-19 pandemic. The second is COVID-19 restrictions required Canadians to do more online than ever before, including supporting their favourite charity."
A spokesperson for CanadaHelps, a registered charity, says it "doesn't have a report available" on the breakdown of the types of charities Canadians donated to (arts, environment or health, for example). It charges a standard fee for a "one time donation from your charity profile" of 4% of the donation, although services and associated fees differ by donation type.
But the online channel wasn't the only channel experiencing significant increases in fundraising during a pandemic.
"We had a number of clients where digital income doubled, but almost all our clients had a record year in their direct marketing," says Harvey McKinnon, President of Harvey McKinnon Associates, which raises about $70 million a year for its clients. McKinnon has been working as a fundraising consultant for more than 30 years and is the author of several best-selling books about giving.
Even non-COVID clients did well. One reason could be that we were asking, and a lot of organizations weren't. In general, all gifts are prompted in one way or another, by mail, by email and so on. And there was no shortage of prompts from the TV coverage of the pandemic."
McKinnon says a client that's a homeless charity, for example, made hundreds of thousands of dollars more than it did in 2019.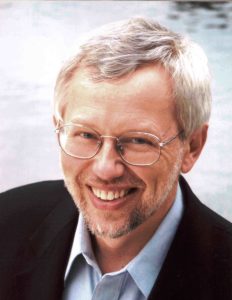 "Oxfam had a record year too because their donors were concerned that everyone, especially people living in poorer countries, have access to vaccines."
"The COVID acceleration of the digital channel happened for healthcare organizations this year," says Michael Johnston, Founder and CEO of HJC a 28-year-old fundraising consultancy that raises about $250 million a year for its clients in the US and Canada. "Hospital foundations made oodles of money this year. Some have made as much in one quarter as they have previously made in one year.
"HJC has seen tremendous increases in fundraising with emergency medical relief organizations, animal welfare organizations and hospital foundations. In fact, one Canadian hospital foundation in Manitoba made more fundraising revenue in December, 2020 than the whole year of 2019. And foodbanks are making more money than they ever imagined."
Johnston says, "donors in western countries are throwing more money at charities than they ever have. Savings are going up. Knowledge workers are doing okay. I think the artificial stimulus provided by government contributed to their giving. It introduced stability in the market. Retired people saw the stock market and their retirement plans, were doing okay."
"While many people lost their jobs, savings in Canada has almost doubled to 8%," says McKinnon. "People are not spending money on going to shows, going out for lunch or dinner or travelling. As a result, we have hundreds of thousands of people giving more to the organizations they care about."
Programs that focus on major gifts have also experienced significantly increased donations in fundraising during a pandemic. In consultation with six hospital foundations and post-secondary institutions, all experienced an increased closing of major gifts and unsolicited donations from their donor pool. Hospital foundations were clearly the focus of need requiring significant resources to deal with the pandemic conditions, and post-secondary institutions pivoted to focus on their role in training future healthcare professionals.
This, coupled with an already existing trend of donations greater than $10 million increasing across the country, falls in line with what's happening in countries other than the US and Canada.
Twenty-six organizations around the world cited their fundraising results from individual donors were exceptional, even their best ever, wrote Ken Burnett UK-based lecturer and consultant on fundraising, marketing and communications for nonprofit organisations worldwide, and author of the classic fundraising book Relationship Fundraising, on SOFII.org.
The Charities Aid Foundation, which runs an online donation processing platform and other supportive programs for charities, reported that in the first half of 2020, UK charities received £5.4 in donations, £800,000 more than their previous best year.
One question is how much the pattern of giving we've seen while fundraising during a pandemic over the last year is similar to the patterns of giving we see after a national disaster—a huge peak that falls off quickly.
"I think what's different about this is that we're looking at elongated peak public trust, more than is usual for emergency," says Johnston. Maybe behaviours will change, and we will see a continuation of this level of giving? I'm optimistic."
"What we're seeing is somewhere in between regular giving and disaster giving. Through my years at Oxfam, an emergency could typically generate between 20 and 80 thousand new donors. And we were able to keep about a third of them," says McKinnon. "Among our current clients, 37% of those who gave in the spring have given a second gift within 7 or 8 months. Generally speaking, a lot of people will wait a year before making another gift.
"It all depends on how people treat their donors, basics like thanking people properly and getting the receipts out quickly."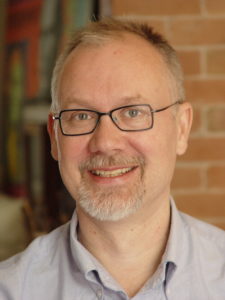 "Overall, the numbers will show a good year," says Johnston. "People have had much more conversation about thanking donors. 'Gratitude campaigns' of one kind or another were a feature of fall campaigns. I can't say how long that will last."
McKinnon, whose most recent book is called How to Create Lifelong Donors Through Monthly Giving, says there is also a significant amount of money in direct mail files because of legacy giving, where the return on investment is 100 to one.One client who made $26 million from half a million people last year also made $16 to $25 million from legacy donors, he says.
"With regard to planned giving, actuaries are seeing more people making wills," adds Johnston. "People are thinking about it. One client has 12% of email survey respondents wanting to leave a gift in their will."
Yet, while some charities saw increased donations, many charities are experiencing shortfalls in their revenue and continue to struggle says Ricciardelli. The loss of this revenue from in-person fundraising activities was a huge hit for many charities.
"We have seen significant layoffs in the national healthcare sector," says McKinnon. "For instance, while one national healthcare client had a 40% increase in their direct marketing results, like most non-profits that raised significant event income, it's been a struggle to replace that."
These organizations, unlike the sector as a whole, which receives about 70% of its funding from government, generate most of their funding through fundraising. Many of the staff who were laid off had jobs related to special events fundraising. Diabetes Canada laid off 50% of its workforce. Canada Cancer Society laid off 40% of its workers.
Moving forward, COVID-19 will continue to dominate in 2021, so charities who have lost their traditional revenue streams will need to seek more creative ways to acquire new donors and engage and retain existing donors, says Ricciardelli. "The past year has shown the importance of charities investing in their online fundraising technology and know-how."
"There will be an intensification of focus on digital marketing," says Johnston. "Leadership is going to invest in it more. Decisions need to be aligned to culture and to staff. Major gift donors are successfully conducting Zoom meetings with charity staff now. And in some charities, special event people are becoming middle donor officers.
"We are suggesting to clients that they take a step back to study where their program is going, look at where will you invest your rationed resources, resulting in a thoughtful re-allocation."
"The future of direct marketing is great," says McKinnon. "Mail and digital marketing saved everyone this year. Right now, speed and urgency are of the utmost importance.
"It's critical to have a base of supporters in the community who are informed and can help you work on your issues. If people identify as environmentalists, for example, they are more likely to take environmental action. If you are reliant on a small group of people, you are exposed to the 'whims of change'. With more people supporting you, you have a much more stable base and great growth potential."
The discussion of whether the pandemic boosted or depressed fundraising will have to continue for another couple of years before the definitive results come out with yearend 2020 tax filings for T3010s. Adjusted for inflation, Canadians have given at a stable steady level for the past five years.
(Note: The original story of Fundraising during a pandemic: Boom or bust, published on February 2, contained the names of more charities and the specific direct marketing results of more of their fundraising programs. By request, the names of some of those charities and specific information about their programs have been changed to more generic references. As a gesture of goodwill towards our sources, The Charity Report made the changes but wishes to note, for the record, that lack of transparency and accountability in the charity sector allows myths, untruths, and erroneous conclusions about charities–and well as mistrust–to thrive and, in fact, gives them a grain of truth. We urge all charities to be more forthcoming and accountable about their activities, especially fundraising activities that are, through generous charitable tax credits, heavily subsidized by the taxpayers of all western nations.)
(Feature Photo: Daniels Joffe )
Related
Billionaires getting richer during pandemic January 25, 2021
Yearend Message from Roger Ali: 'Think about the charities that need our financial support' December 18, 2020
Remembering the UNICEF coin box October 30, 2020