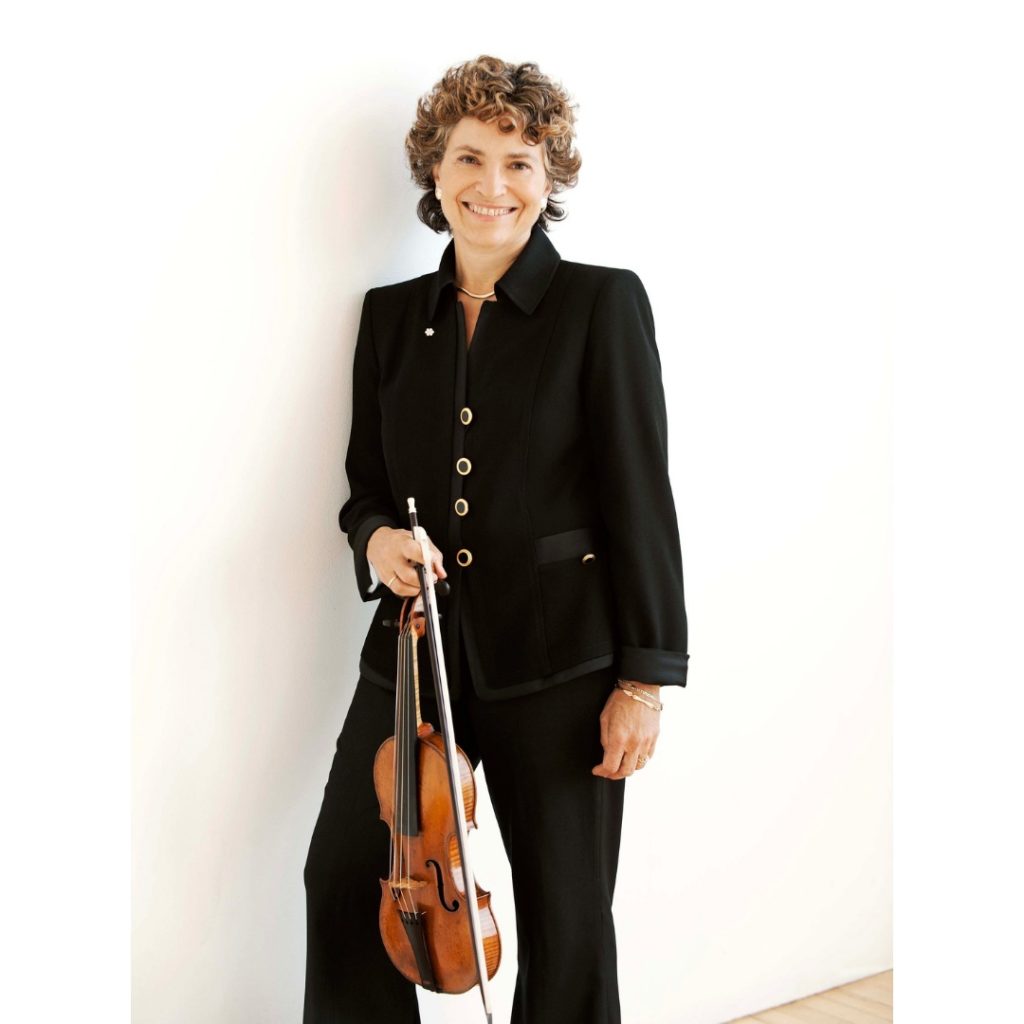 (June 29, 2021) The Canadian music world lost one of its most towering figures last week with the passing of Jeanne Lamon, concertmaster, and Music Director Emerita of the Baroque ensemble Tafelmusik. She passed away in Victoria, British Columbia on June 20 of cancer. 
Lamon was "a toweringly influential figure in the musical life of Canada," said to the Canada Council of the Arts.
"A violinist, she directed Tafelmusik for 33 years, striving not only to present centuries-old music as it was originally heard but also to reach modern audiences," the New York Times wrote.
Under Lamon's leadership, Tafelmusik became one of the top Baroque orchestras in the world whose musicians played on instruments from the Baroque era of the 17th and 18th centuries. Tafelmusik recorded more than 70 albums and toured the world extensively.
"Yet Ms. Lamon was not content simply to recreate centuries-old music; she wanted to make it appealing to a modern audience," said the Times.
She presented, with Allison McKay, in many successful interdisciplinary presentations, including Galileo: The Music of the Spheres. The highly visual, multi-media performance required vast amounts of memorization from the musicians (including Ms. Lamon as concertmaster) so that they were free to move around the performance space.
"I'm starting to see music stands as a wall between myself and the audience," she said in 2014.
"Simply put, this is one of the best, most imaginative shows based on classical music seen here in years," John Terauds wrote in The Toronto Star. "Including intermission, these two hours pass as if they were 10 minutes. There isn't a single dull moment or off note."
Lamon was born and raised in New York State and attended Brandeis University," writes Tafelmusik. After establishing a specialty as a Baroque violinist, she acted as a concertmaster in several North American and European orchestras. (A concertmaster is the first violinist who sits closest to the audience on the right-hand side, conducting from within the orchestra.) In 1981, she took on the role of music director for Tafelmusik, a position which she held until 2014. Under her lively and inspired leadership, the Tafelmusik orchestra became one of the most influential early music projects in the world. As a period music pioneer, Lamon made a significant and lasting contribution to the growth of historically informed performance.
Ms. Lamon was a member of the Order of Canada, as well as the Order of Ontario. She is survived by her partner of many years, the cellist Christina Mahler; a brother, Ed; and a sister, Dorothy Rubinoff.
Tafelmusik will be announcing more details about a tribute to Ms. Lamon in the weeks to come.