Helping Busy Leaders Lead
By Roger D. Ali, MBA, CFRE (November 18, 2019)
The Busy Leader's Handbook: How to lead people and places that thrive by Quint Studer, Wiley, October 1, 2019, 288 pp., $33.65
The Busy Leader's Handbook offers a quick and easy reference of "how to" strategies to put into action right away for a new or seasoned leader. Wall Street Journal best-selling author, Quint Studer, draws on his 30-plus years of experience in helping organizations of all sizes and leaders at every level with practical and actionable advice on how to handle almost any situation as a leader. The Busy Leader's Handbook is a must-read for any leader, short on time, who is looking for quick tips to develop their teams and build a strong workplace culture.
Studer knows how overloaded and overwhelmed leaders can be and keeps the chapters short and to the point. The book has three sections and is set up for one to read independently or from the beginning. Section 1 covers key leader skills and behaviours of leaders. He sets the reader up to explore oneself and how to become the best leader one can before being able to bring out the best in others . Section 2 focuses on what leaders do and don't do to create a positive, productive, engaging workplace culture and inspire people to consistently put forth their best efforts. Finally, Section 3 addresses structure, processes and groundwork that need to be in place in order to build a successful organization.
In Section 1, Studer identifies how self-awareness and coachability are connected and on the top of the leader's list. He offers ten tips ranging from asking for feedback to enlisting a mentor as part of the leader's journey of self-development. An important reminder for leaders is to create a feedback-welcoming environment and be willing to deflate one's ego and be a good student.
Studer shares that the best leaders know how to inspire and engage followers over the long haul. He provides practical tips that resonates with my own leadership journey to be a good follower and influence others."
An important point is to lead with humility and learn to take oneself out of the center of the equation. He shares an openness to learning is at the heart of all of this – and humility is at the heart of that. The chapter on "Let Values Be Your Guide" is a useful read for a leader, leadership team, staff or board to show how why it is important to have a deep understanding of the organization's values and commit to live by them.
Studer builds on the key skills and behaviours and introduces big idea and innovative thinking. He get to the point, talks about resistance, and describes how to seek consent. I like the advice to pick a few big ideas that you want to pursue and focus on the short list. He shares an important point that great time managers are usually better leaders.
On a professional note, time management is a skill that a leader can improve upon. I am intentional about time management and schedule time for reflection and deep thinking without social media and mail distractions. Several aspects of the chapter on managing stress resonate with me. His suggestion on creating a culture of calm is particularly helpful in complex stressful environments. As a leader, I am reminded to not only manage my own stress but also help others manage theirs as well.
Studer is insightful in talking about change as part of a leader's culture and part of the ongoing way to work. He is on point in the suggestions to create a win-win strategy and to not let change-resistant people block progress. Self-disruption may require getting people comfortable with new processes. He advises leadership means unsettling others and ourselves as part of the process of life. Leaders should be known as the person who never sweeps things under the rug. The chapters on reaching resolution are helpful to learn how to have difficult conversations while staying focused on preserving relationships. Leaders are faced with employees feeling left out and angry one time or other. He talks about addressing generalizations and not ignoring the issue. Drilling down and asking questions usually gain clarity and often the solution is not as complex or difficult as it may have seemed at first.
In section 2, Studer describes what exceptional leaders do to create a positive, productive, engaging workplace culture. He gives practical suggestions to create a positive culture. Measuring employee engagement and acting on the diagnosis is a great way to uncover problems and frustrations. Studer advises leaders to build a positive emotional bank account so a bad day won't derail things because you'll have the emotional capital in place to outweigh the negative feelings. He describes how great leaders effectively connect meaning, purpose and engagement.
He talks about creating a culture of ownership inside your company by building an ownership culture where employees are treated as owners. He emphasizes mentorship is a partnership between individuals to promote professional and career development.
His advice on reducing workplace drama is relevant, as most of us have experienced people gossiping, spreading rumours, taking sides and so forth. "Drama" contributes to a less professional workplace and great leaders should take a zero-tolerance stance against drama. Lastly, he encourages leaders and employees to be positive ambassadors for the organization.
The last section focuses on the structure, processes and practices to build a successful organization. He reminds leaders to spend less time putting out fires and solving problems and more time strategizing and growing the company. Paying attention to your mission, vision and values statements are guiding principles that drive leaders and employees to do their best work. Studer encourages leaders to spell out good behaviour. He talks about a "Standards of Behaviour" contract to address any and all aspects of behaviour at work. We can be the best we can be by measuring what is most important to help the leader, team and company be excellent.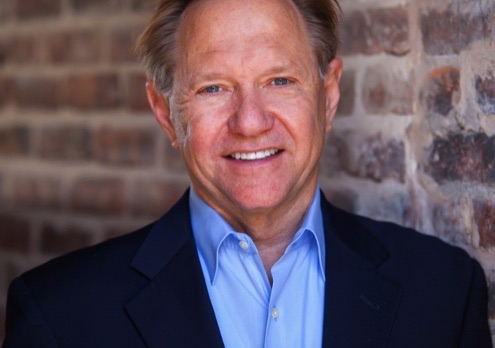 It is important we hire and promote the right people for manager roles. He gives valuable tips to develop the middle management team through a combination of self-assessment and assessment by a direct supervisor. We know when talent is in short supply it is tough to find great job candidates that are right for the company. He reminds leaders not to rush to hire people, don't overpay and don't forget about retention. His take on the habits that great employees cultivate are useful to share with managers and discuss with your team. Studer dedicates a chapter on employee engagement and ways to measure satisfaction. He tells the leader how to facilitate group meetings, large or small. He poses a great question, "What does right look like?" All too often our human nature is to focus on what is wrong to the exclusion of what is right. As leaders, we set the tone for culture and we need to get in the habit of focusing on what's going right.
A final thought is this book can serve as an on-boarding tool for leaders at all levels. It's also a refresher for seasoned leaders. There's something for every leader. Studer has masterfully shared how to keep the principles of great leadership at the top of our minds.
Roger D. Ali, President & CEO, Niagara Health Foundation and Immediate Past Volunteer Chair of the Association of Fundraising Professionals (AFP) Foundation for Philanthropy Canada. He currently serves as a member of the AFP Global Strategic Planning committee.
Building on your inner leader
By Gail Picco (November 18, 2019)
The Intelligent Leader: Unlocking the 7 Secrets to Leading Others and Leaving Your Legacy by John Mattone, Wiley, October 15, 2019, 208 pp., $29.68
John Mattone, the author of The Intelligent Leader is highly respected in the world of executive coaching, and able to generate book blurbs from the likes of Deepak Chopra, ESPN analyst and former MLB All-Star Raúl Ibañez, and Sara Al Adha, director of Qatar First Bank. Mr. Mattone is the creator of the Intelligent Leadership (IL) Executive Coaching philosophy and he gets around.
His focus is on the "inner core" of a leader, which Michael Goldsmith, author of the New York Times bestseller, What Got You Here Won't Get You There, describes in the Forward as, "the product of deep work that you forge at the level of your heart and soul."
Mattone says the, "the inner core is fundamental to who we are, and yet is completely invisible to us most of the time. I like to think of it as the 'why' of everything we do. It's a kind of blueprint experience, that shapes our lives and determines the kind of person we are."
He would like you to consider your character and your values as you consider your leadership. Elements of character include courage, loyalty, diligence, modesty, honesty and gratitude.
Your values, says Mattone, are reflected in how you prioritize art, culture and imagination, social interaction, altruism, making money and profit, having fun and being entertainment, power, recognition, science and technology, security or tradition.
And once you understand your inner core, Mattone says you can "build a bridge to the outer core," which is the impact you make on the world.
The book can be an enlightening read, and if you want to take a weekend to think about yourself and what motivates you, you will be rewarded in greater self-awareness and, theoretically, be able to make yourself a better leader or a better aspiring leader.
Understanding your inner core (character and values) and building that bridge to the outer core is the prerequisite for "unlocking the 7 secrets to leading others and leaving your legacy," as promised by the title. Some of the 7 secrets might be known to you but the issue of vulnerability—the one Mattone says is the most important of the seven—is an interesting add-on to the list. The vulnerability construct is one we're seeing more of in self-development and personal branding books lately, and has been expressed most notably by Brené Brown who has created a small industry from the idea.
Mattone writes that the "vulnerability decision," the process of showing weakness, "softens people up and opens them up to the possibility of change."
In this way, Mattone, Brown and others make an interesting use of the framework of vulnerability, which has historically been used to describe "state of being exposed to the possibility of being attacked or harmed," such as a child with an abusive parent or a person living in a conflict zone, as a construct of how one can climb the leadership ladder.

Perhaps it's identified in a leadership context because, according to Mattone's own research of leaders and aspiring leaders, the general weakness among leaders is the Helper trait (characterized by an orientation towards empathy and assisting others).
"… among the leaders we've studied … we've found the Helper to be the least common, and weakest of all the traits. Leaders and aspiring leaders, it turns out, don't tend to express a high degree of empathy and "other orientation." Instead, we found a lot of immature expressions of this trait, where people might do things to help others, but always with a kind of hidden agenda—and expectation of something in return."
But the corollary in this paradigm isn't that vulnerable people are about to become more fashionable in leadership circles, but that leaders can use the concept of vulnerability to manufacture the empathy that will help leverage their leadership.
And, if you feel your empathy trait is already well-developed, you can put a big check mark alongside what Mattone says is the most important of the 7 secrets of leadership.
If you are interested in exploring your leadership qualities, Mattone offers a smooth ride. It's accessibly written, good for managers thinking about how be better at their current work or wanting to exhibit other qualities of leadership. And leaders who want to be more effectual are offered a channel to explore that.
Gail Picco is a the editor in chief of The Charity Report.