By Yvonne Harding, November 3, 2021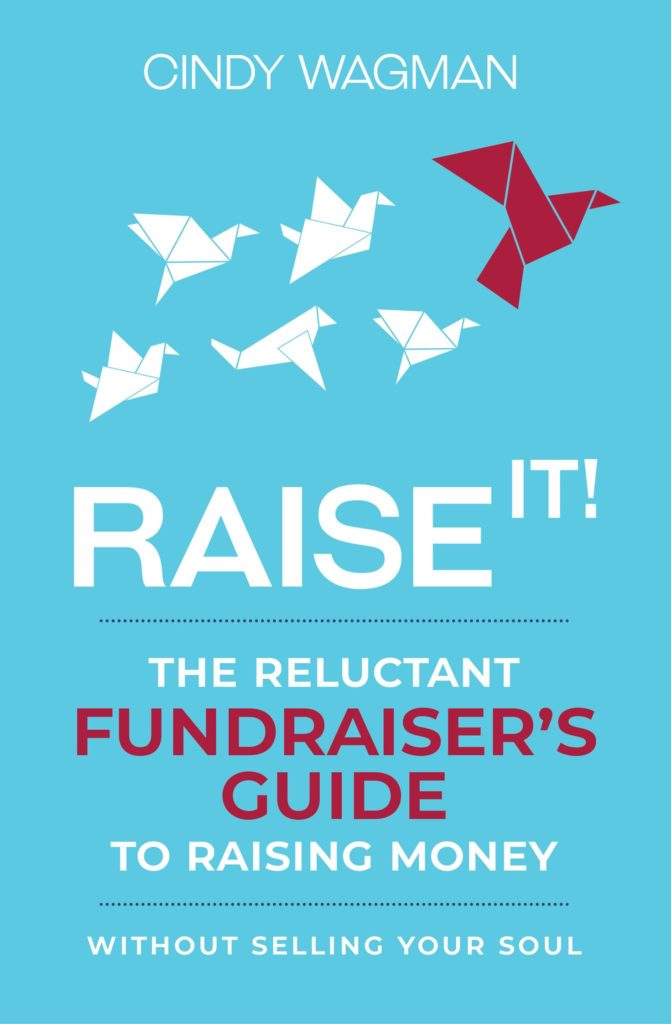 Cindy Wagman doesn't waste any time throwing down the gauntlet in her new book, Raise It! The Reluctant Fundraiser's Guide to Raising Money without Selling your Soul.
On page two, she issues the challenge—How dare you not ask someone to donate to your mission, a mission that could change lives?
Through her many years of work with small non-profits, Cindy Wagman has seen the passion and conviction staff, volunteers and board members have for the work, for the mission, to make the world just a little bit better. At the same time, she's witnessed their reluctance in asking donors for what's needed to fulfill the mission, so, unless you've decided that your mission isn't really that important, you'll keep reading Raise It!
What leaps off the page straight away, especially if you've taken the "fundraiser's guide" portion of the title to heart, is that Raise It! is not a step-by-step of list of instructions to fundraise more money, with a template or two. The book is a guide to changing your fundraising mindset. It's a guide to understanding what's driving your reluctance to fundraise, to help you—the reluctant fundraiser—identify your personal barriers, begin the work to change your mindset, rewire your brain (yes, rewire your brain) and embrace fundraising.
Raise It! is much more than a fundraising guide, this is a deep dive into your beliefs about fundraising and of what you believe you can do as a fundraiser. It might sound daunting but stick with it because Wagman is much more than a fundraising guru, she is that friend that comes knocking on your door at 6 am on day 5 of a new running regime and says LET'S GO! You've got this!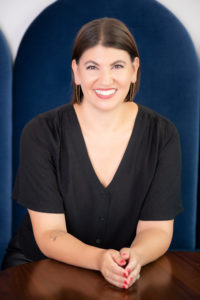 The process of rewiring your brain requires understanding of who you currently are as a fundraiser. In Chapter 6, Cindy Wagman walks you through the four reluctant archetypes she has come across: the Perfectionist, the Wounded, the Idealist and the Acrobat.
Like me, you may see yourself in more than one of these personas, but I tend to identify most with the Idealist, I am not always comfortable asking individuals to give (confession time) but the alter ego to this archetype, the Connector, I can get into. And that is the magic of Cindy Wagman and this guide. Each chapter concludes with simple, easy exercises that encourage you to delve a little deeper to better understand how you can explore another approach, create a new pathway, and with each exercise your brain is being steadily transformed.
You will be challenged to cultivate the question of who can be a donor? Too often we rule certain groups out, in search of the donor unicorn. Finding the people, companies, and foundations who genuinely care about your work and are passionate about your mission is key. Who are the people that care about your work? Those are the ones you need to speak to and cultivate a relationship with.
Raise It! will allow you to shift the way you perceive your donors, enabling you to attract more donors than you can imagine.
Whether you are a reluctant fundraiser or whether you want to reengage your inner spark and further hone your fundraising practices this book is for you. But, be prepared to do roll up your sleeves and do a little work along the way.
Yvonne Harding is the Manager of Resource Development for the Assaulted Women's Helpline and Seniors Safety Line.
Related reading
The Greater Good: Get ready to find a new way of doing business October 18, 2021