Diversity, Inc.: The Failed Promise of a Billion-Dollar Business by Pamela Newkirk
Diversity Beyond Lip Service: A Coaching Guide for Challenging Bias by LaWana Harris,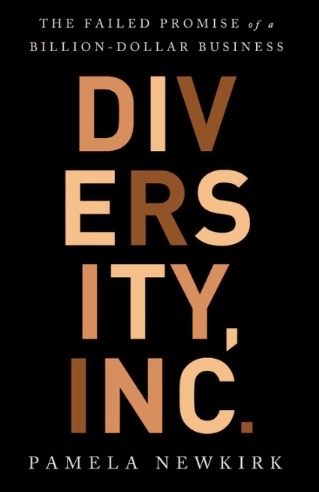 By Roger Ali (January 23, 2020)
Diversity, Inc.: The Failed Promise of a Billion-Dollar Business, Pamela Newkirk, Bold Type Books, October 22, 2019, 272 pp., $30.28
Diversity, Inc. by award-winning journalist Pamela Newkirk shines a bright light on the diversity industry, gives examples of successes and asks tough questions about what has been effective and why progress has been slow. She has devoted a significant portion of her life to journalism and higher education, both fields in which people of colour are radically underrepresented.
Newkirk describes that despite decades of handwringing, costly investments, and uncomfortable conversations, progress in most elite American institutions has been negligible.
She presents a case for underrepresentation in university professors revealing non-Hispanic Whites, who comprise roughly 61 percent of the population, hold 82 percent of full-time professorships.
Hispanics and Blacks, who together encompass roughly 31 percent of the US population, are just 3 percent and 4 percent, respectively, of full-time professors. She states the field of journalism has not fared much better either. Four decades after efforts to reflect the proportion of minorities in the population by the year 2000, they, too, remain disproportionately White.
The question remains, but why after five decades of countless studies, public figures, and high-profile initiatives, is diversity lagging in most elite fields.
The current diversity conversation began in 1968, when President Lyndon Johnson's National Advisory Commission on Civil Disorders recommended the inclusion of African Americans in institutions that had historically excluded them. Newkirk focuses on the three largest racial/ethnic minority groups: Hispanics/Latinx, African Americans/Blacks, and Asian Americans. She explores diversity across numerous fields but pays sustained attention to three fields: academia, Hollywood, and corporate America. Newkirk examines the data and converses with scores of people on the front line, leading change, to discover little progress toward racial diversity.

Newkirk describes the evidence is all around us. Too few acknowledge the resistance to racial inclusion in fields in which people of colour have historically been left out. She is struck by racial homogeneity in high profile events that blend arts, publishing, academia, and journalism.
In a private dinner led by a school president of roughly seventy-five people, virtually all of them are White. The scene, replete with mostly Black uniformed servers lining the room, could have been from the 1950s South. These segregated settings reproduce workplaces that reflect homogeneous social spheres.

Startling facts show people of colour continue to be marginalized and stereotyped in Hollywood in a number of studies. The Hollywood Diversity Report 2018: Five Years of Progress and Missed Opportunities, a study conducted by UCLA found minorities disproportionately underrepresented in every category, with 13.9 percent in lead film roles, 12.6 percent as directors, 12.9 percent as digital scripted leads, 8.1 percent as film writers, and about 7 percent as creators of cable or broadcast scripted shows.
Surprisingly, the industry routinely undersells the relatively small number of films with diverse leads and casts. Instead, the report says the majority of films and television shows continue to have casts that are 10 percent minority or less. She cites Stacy L. Smith, a professor of film and the founding director of the Inclusion Initiative at USC's Annenberg School for Communication and Journalism that the industry needs to rely on "evidence-based solutions" to address the trend of under-representation.

The big problem is the treatment of racial and ethnic minorities by the criminal justice system that trickles down to corporate America.
Newkirk shares Congress enacted mandatory sentencing for even first-time offenders while the Supreme Court, in a series of previous cases, upheld mandatory sentencing for drug offences, permitted racial profiling by police, and made it more difficult to prove racial bias in a variety of circumstances, including jury selection and arrests. The issue is made clear that exposure to extreme racial disparities, then, can lead people to support the very policies that produce those disparities, thus perpetuating a vicious cycle. A key message is institutions cannot hope to achieve true diversity without meaningful addressing the ways in which their own history so palpably informs the present.

An iconic American brand and among the Fortune 100 most enviable blue-chip companies the example of Coca-Cola's journey to justice is revealing.
Over the next four years, the climate and composition of Coca-Cola's workforce began to change. The company measured progress toward diversity in nine key areas and appointed two people of colour to the board. In the end, Coca-Cola had managed to create a model that not only transformed its workplace but that could also be replicated by other institutions.
The Ware Report to the CEO Douglas Investor describes the company as a hostile environment for Black employees, who felt undervalued and demeaned. The report called for the company to address the lack of tolerance by the organization toward those from minority groups. Shockingly, Ware's report remained private and its findings went largely unheeded. However, its rediscovery several years later would help substantiate claims made in a class action discrimination lawsuit that in 2000 resulted in a $192.5 million settlement, the largest for racial discrimination in legal history, with injunctive relief paid to roughly twenty-two hundred Black employees.

Football is considered America's game. Another revealing publication by Mehri and Cochran highlights how racial diversity, a hallmark of most professional sports, given the large number of players of colour, is nearly excluded at the top. They also contended that the hand-full of Black coaches are held to a higher standard.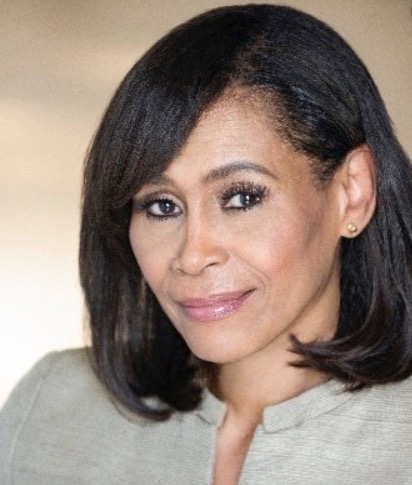 The NFL was conscious of its public image. As an indication of the seriousness with which the report was received, a diversity committee of team owners was formed, chaired by Dan Rooney, Pittsburgh Steelers President. He realized earlier on the responsibility for diversity lay with the owners, not with the league. The NHL owners unanimously agreed to adopt the rule, that became known as the Rooney Rule, that stipulates requiring teams to include at least one candidate of colour in every head coach search or face a possible fine. The Rule has been impactful and made it to other companies like Amazon, Facebook and Uber.

From the rise in online courses, professional organizations, magazines, training sessions and national conferences, to the high-profile hiring of corporate leaders, the diversity industry is thriving, even if diversity itself is not. In an increasingly multiracial nation, Newkirk asks who will set the course for the nation's identity and destiny?
Roger D. Ali is President and CEO of Niagara Health Foundation and Immediate Past Chair (volunteer) of the Association of Fundraising Professionals, Foundation for Philanthropy Canada. @FundraiseRoger
Strategies and Tools to Change the Diversity Dialogue
By Joanne Linka (January 23, 2020)
Diversity Beyond Lip Service: A Coaching Guide for Challenging Bias, LaWana Harris, Berrett-Koehler Publishers, May 28, 2019, 176 pp., $25.65
In the civil sector, diversity and inclusion are words that are familiar and mostly understood. We are often the people and organizations that are creating programs, supporting and being a voice for people who are traditionally not part of the status quo. Does that mean that as a sector we are doing a good job of diversity and inclusion? Perhaps. Perhaps not.
Diversity Beyond Lip Service: A Coaching Guide for Challenging Bias is written for the corporate world – not specifically for the civil sector. This introduction states,"this book is written for the power construct within your organization (let's face it, mostly white men)."
While this statement might be true in corporate America (and likely corporate Canada as well), this is not quite as true within the civil sector. My impression is that many organizations within the civil sector – certainly within human services – are predominantly staffed and led by women. This can create a whole different dynamic and culture around diversity and inclusion – and also a whole different set of biases and micro aggressions.
This book opens with a discussion about diversity and how companies say they are diverse and inclusive but have very few practices or training to ensure that the statement is more than just lip-service.
She states that "there is a big difference between acquiring greater diversity and achieving true inclusion" and that the "impetus for change" should not be put on the individual but on the systemic processes of the company. She clearly defines what diversity and inclusion are and how privilege, unconscious bias, intersectionality, micro aggressions and code-switching and covering are all part of the conversation.
The chapter that defines these – and gives examples of how lip services is paid to them – is worth the cost of the book alone. To give you a quick taste of the difference between diversity and inclusion, a speaker I recently heard described diversity as inviting "others" to the party, while inclusion is inviting "others" to dance. The remainder of the book is about strategies and tools with which to change the dialogue and the workplace to create an intentional and welcoming inclusive culture.
Although this book was primarily written to white males, the dominate group in corporate America, I think it has value for anyone to read. We all have different characteristics in which we are more privileged than others – and having the opportunity to consider my own privilege and how I use that privilege was a powerful exercise.
""You can't give your privilege away, but you can use it for noble purposes … The goal of Inclusion Coaching is not to remove privilege and bias from the workplace (which is impossible anyway). Rather it is to meet people where they are so that they can do the self-work necessary to acknowledge their truth and use their privilege for the betterment of the organization as a whole."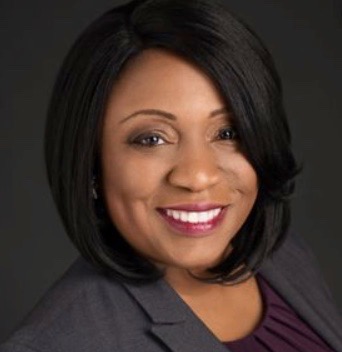 "It's pretty much impossible to be judgmental and curious at the same time" – so asking curious questions and being open to discussions about diversity and inclusion can be the first step to becoming diverse and inclusive," LaWana Harris writes.
We probably all have a ways to go in becoming truly diverse and inclusive – being aware of the distance is the first step to reaching the destination.
(Joanne Linka is Manager of Communication and Fund Development at The Cridge Centre for the Family in Victoria BC – the oldest running charity in Western Canada.