By Katherine Verhagen Rodis, May 1, 2020
Heads Up: Changing Minds on Mental Health, Melanie Siebert (Author), Belle Wuthrich (Illustrator), Orca Book Publishers, April 20, 2020, 186 pp, $24.95
For children and youth experiencing a pre-existing mental health or substance use conditions, daily stress and anxiety are amplified. In the middle of a global pandemic, youth face further challenges from increased social isolation, disruptions of school routines, or altered finances from parents and caregivers being suddenly out of work. Some children aren't just overwhelmed by their own feelings, they're managing their parents' feelings too. If a child shares a home with a domestic abuser, they're even more at risk due to limited access to vital social supports.
That's a lot to bear if you're only twelve years old.
Melanie Siebert is a youth and family counselor in Victoria, BC, who supports children and youth with multiple adverse childhood experiences—difficult or traumatic things like physical or emotional neglect, abuse, substance abuse and family disruptions. She sees young people at their most vulnerable and, with permission, shares their stories as well as her lived experience.
She wrote this book as a reference for youth twelve years old and up. She helps them understand the science behind, and the necessary social reform involved in, the modern mental health industry. She presents several options for modern treatment, from psychotherapy to psychiatry to community treatment.
But Seibert uses caution in giving any one form of treatment or scientific theory ultimate authority. Her chapter "Modern Cures" includes an emphatic question mark at the end of the title, illustrating that resistance.
She provides a "go-to guide for teens" about major mental health diagnoses. She talks about multiple resources, including online apps and social media hashtags as well as group trauma-informed activities like modified yoga and hip-hop. She highlights the importance of peer support for youth and the need for systemic change in law enforcement, like police mental-health teams and de-escalation strategies.
Heads Up isn't only a primer on modern mental health treatment, diagnoses and coping strategies for youth. It's a primer on social justice and Reconciliation."
As Seibert narrates the history of treatment and diagnoses, she delves into the intimate relationship between poverty and mental health.
She demonstrates how people marginalized by gender or racial discrimination were pathologized and robbed of civil agency. How the mental health industry systematically oppressed more than it "saved."
Therefore, she provides a much-needed revision of the history of mental health to include the role of Indigenous healing. She celebrates pioneers for social justice and mental health, like Chester Pierce (1927-2016), who founded the Black Psychiatrists of America. She shows what youth are doing now to make their voices heard, like the We Matter social media campaign, that posts videos of Indigenous youth telling their stories about challenges and resilience.
Though she primarily helps clients with suicide intervention and prevention, the "stories in this book will show you there's hope for anyone who's struggling." Some of the stories that Seibert shares are hard to read. Yet, illustrator Belle Wuthrich creates eye-catching graphics that help readers address complex problems, like how to be a good friend to someone contemplating suicide, to listen without judgement and to use affirming language.
It's part of Seibert's project to help break down stigma, to promote compassion and understanding towards those who suffer from mental conditions and those who support them."
Seibert's closing words have more resonance during COVID-19. They can provide us with a measure of comfort and hope:
"I hope these stories can be a place of refuge . . . know that if you are feeling down, messed up, stressed out or unwell, you are not weird or unworkable. You are not alone. There is a way to get through this. I hope we can find it together."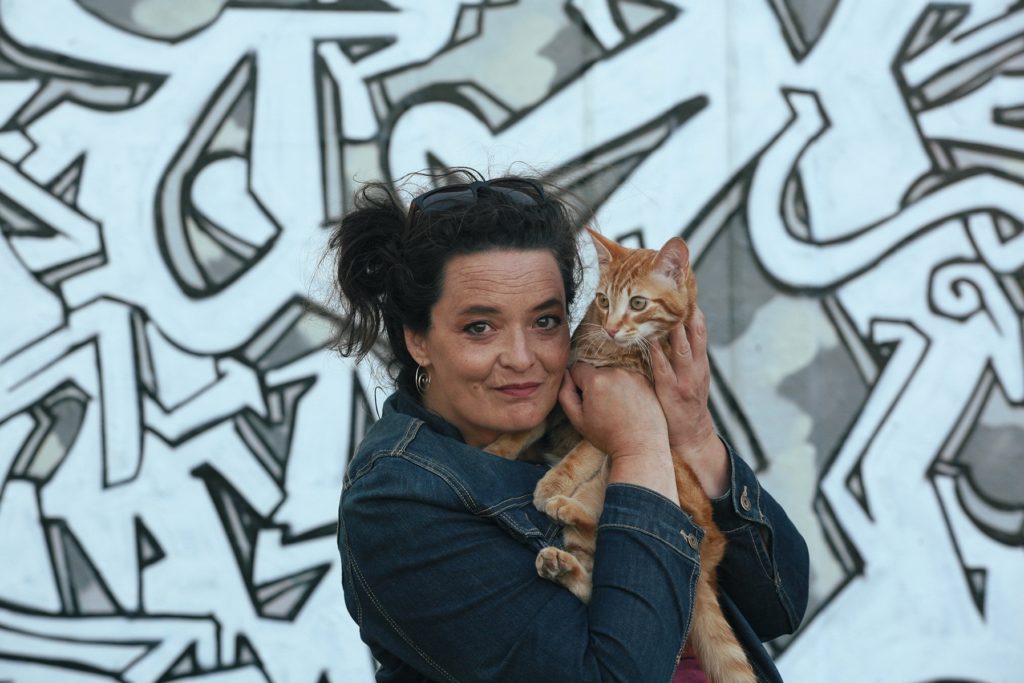 Here is a short list of some resources for youth mental health in the wake of COVID-19:
Find Melanie Seibert on Twitter (@melseibert), Instagram (headsupmentalhealth), or at http://melaniesiebert.ca
---
Katherine Verhagen Rodis is the Senior Coordinator, Philanthropy and Prospect Research at the Holland Bloorview Kids Rehabilitation Hospital Foundation. She monitors leadership giving prospects as well as charity and business sector news. Her kids like to take over her Zoom calls, because everyone needs to learn more about dinosaurs.