This week we're bringing you two great summer reads that will have you riveted to the page.
An engrossing memoir, devastatingly told
by Katherine Verhagen Rodis (July 25, 2019)
Mistakes to Run With, Yasuko Thanh, Hamish Hamilton, April 2, 2019, 272 pages, $24.95
Mistakes to Run With, Yasuko Thanh's first non-fiction book, is a brave self-examination into her journey from an underage sex worker on the streets of Vancouver to an acclaimed, full-time fiction writer. In this curated spectacle of her most intimate and painful experiences, Thanh navigates her abusive relationships, substance addiction and mental illness.
She frames her narrative at the outset, informing us in an opening statement that the book's chapter titles are based on Buddhism's Eighteen Levels of Hell.
As a young woman, Thanh rebels against her newcomer, evangelical parents who are trying to establish themselves in 1970s Victoria. She shoplifts, smokes, drinks and, at the age of 14, shares her father's anti-depressants at school. At 15, she runs away from home, lives on the streets then bounces from group home to halfway house.
Mistakes opens with her on the "track," securing clients as a 17-year-old sex worker. After spending time living on the streets, she becomes one of the "hidden homeless," staying with friends, lovers and strangers, rarely certain of how long she can stay, earning lots of money on the track, but with no bank account and no means to secure permanent housing.
Having completed her first novel in a school notebook by age six, Thanh says writing provided her with comfort and hope. But it was also a method for negotiating personal trauma, from her parents' neglect to the beatings and rapes she experienced at the hands of clients.
"It was my processing mill for experiences. It helped me make sense of what I was going through," Thanh said in a recent CBC interview. She describes moments of absolute despair and tremendous joy with visceral rawness. At the time she wrote the book, she says she was in an emotional maelstrom.
Though she didn't publish the book until after she gained prominence as a fiction writer, she told straight.com that she "started writing this memoir, [when she] was still in therapy after a stay in the psych ward."
Though this book will likely trigger strong emotions in the reader, especially if they share any similar experiences to Thanh, it is a difficult memoir to put down. Engrossed by Thanh's candour, dry humour and resilience, I read Mistakes in two sittings.
Mistakes is a study in the nature of trauma itself, of the lengths one can go to in fracturing and compartmentalizing their identity in order to survive. It is an examination of the creation of the "shadow and self."
For instance, Thanh takes on a street name of a tough, fast-talking, up-selling woman concealing her fears, and who occasionally morphs into a full-fledged alter ego. But that street persona also becomes a tool of self-imprisonment.
Reacting to the first of many of her long-time pimp/boyfriend's violent outbursts of, she reports that "being hurt at the hands of a loved one was not an option for my alter ego. When assaulted, she had a knack for rationalizing away her own victimhood . . . The denial of her own suffering helped her support the illusion that she was in control."
Part of this memoir's objective is to challenge stigmas about sex work and addiction, but not without Thanh letting go of the illusion of control.
She challenges her own perceptions and interrogates herself for her past choices and assumptions. Gaslighted, dehumanized and literally spat upon herself, she challenges the assumptions she once made about other sex workers who she didn't then see as being as smart and resourceful as her. She critiques herself for the stigma and patriarchal oppression that shehas replicated by viewing other workers as too "careless" or "stupid" to escape interpersonal violence, drug addiction, unwanted pregnancy, as well as neglect and abandonment by pimps and their "stables" of women.
Thanh says she hopes the book can"begin a dialogue about the continued criminalization of street-embedded youth." The memoir is a timely addition to a growing canon of literature written by former sex workers, among which includes Runaway: Diary of a Street Kid(1989) by Evelyn Lau. (Thanh mentions Lau's work in her book and has Lau's former publishing agent.)
Despite recent "end demand" laws that prosecute individuals who buy sex instead of sex workers themselves, Canada's anti-prostitution laws are still seen as among the most restrictive in the Western world.
The so-called legal advancements that occurred in the 20-year period between Lau and Thanh's memoirs have served to only push the sex trade further into the shadows, breeding stigma instead of eradicating it. For instance, it becomes harder for sex workers to openly negotiate prices and condom use. And stigma and criminalization, often over substance trafficking infractions, significantly restrict available employment and housing opportunities.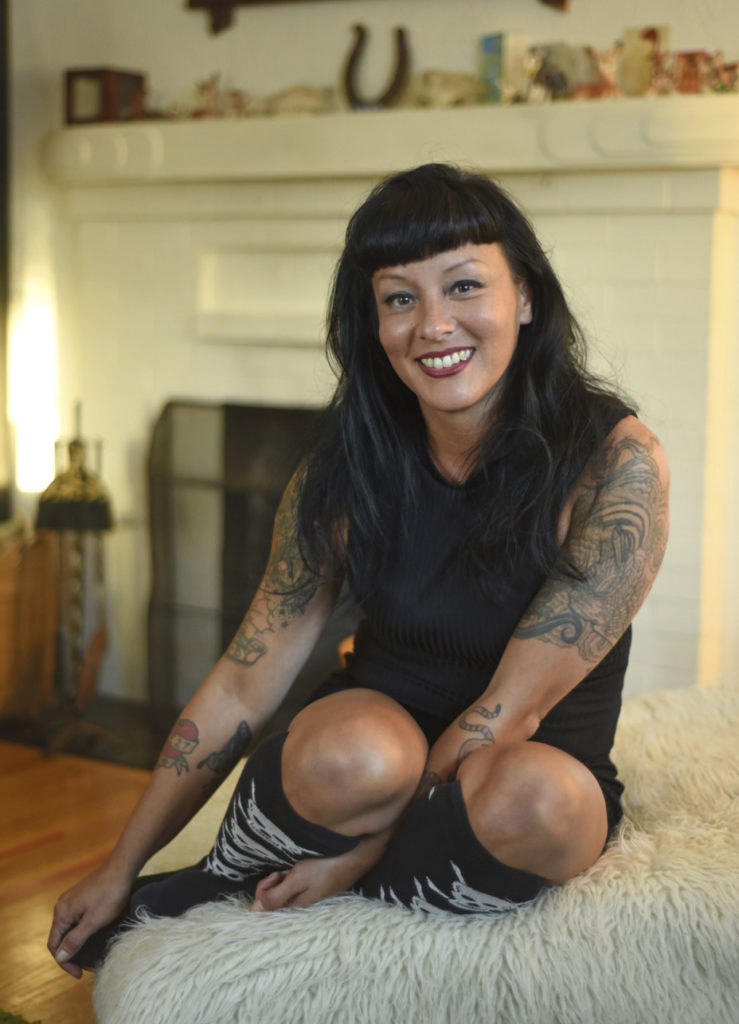 In a Q&A about her book, Thanh advocates that "a new model for understanding is needed, because [sex workers'] criminalization—as shown by researchers—entrenches them further in street life without addressing the social issues that put them there in the first place."
As someone who works with an agency that helps underserved women and girls in the Toronto area, I, too, hope this book provokes discussion and challenges societal assumptions about sex workers, victimhood and agency. Though Thanh is her own most demanding critic, she chooses "to run with" all the positive and empowering results of her "mistakes," including hard-won resilience, entrepreneurial financial management and a love for herself and others.
(Katherine Verhagen Rodis currently works at YWCA Toronto, serving underserved women and girls in the GTA and is a former teacher and academic, #LGBTQ+, & #neurodiverse, (she/her).@kverhagenrodis)
Being Poor Seems a Lot Like Probation
by Gail Picco (July 25, 2019)
Maid: Hard Work, Low Pay, and a Mother's will to Survive, Stephanie Land (forward by Barbara Ehrenreich), Hachette, Jan 22, 2019, 277 pp, $20.77
There are a few undercurrents about poverty as it exists in 2019.
Tax cuts are politically popular. Social structures meant to support people with the least by taxing people with the most are diminishing. Having children is one of the greatest contributors to women's poverty. Domestic violence is the other.
Maid: Hard Work, Low Pay, and a Mother's will to Survive by Stephanie Land with a Forward by Barbara Ehrenreich, puts a name, face and narrative to the life of one woman living in poverty.
Working as a bartender and planning to attend university to study creative writing, 28-year-old Stephanie Land was living in Port Townsend, Washington when she met Jamie, a sous chef in a local restaurant. His tiramisu and fellowship with Western philosophers are attractive to her. Because they are both planning to leave town in September, Jamie invites her to live in his trailer in order to save money. Four months later, Land finds out she's pregnant. She decides to have the baby.
I had been on birth control, and I didn't believe it was wrong to have an abortion, but I couldn't stop thinking about my mother, who'd possibly stared at her belly, debating her options for my life in the same way. In spite of all my hopes for a different path, I softened in the days that followed and began to fall in love with motherhood, with my idea of me as a mother. [Jamie's] initial tenderness in coaxing me to terminate the pregnancy abruptly changed when I told him I would not be doing that. I had only known Jamie for four months, and his rage, his hatred toward me, was frightening … I don't want you to come after me to pay for that fucking kid," he kept saying, pointing to my stomach.
Land says she ripped up her college application, went to work and continued to live with Jamie until their baby daughter Mia was seven months old. That's when Jamie punched a hole in the wall. The police came, surveyed the damaged, and took mother and daughter to a shelter.
"Mia took her first steps in a homeless shelter," is Land's opening salvo in the series of battles she documents to just to be able to provide basic necessities for her and her daughter.
Land is eligible for small bits of aid from seven different government programs and has to fill out applications for each one. She cleans houses to make money and is subsidized by an occasional call-out on Facebook. She is a poor women with a baby to raise.
Her book is instructional as the indignities she experiences mount.
On more than one occasion, as she used food subsidy coupons at the grocery store, customers behind her, pointedly say "you're welcome," as if they, as much put upon taxpayers, were themselves paying for her groceries.
Her advocate at the Domestic Violence and Sexual Assault Services Centre told her she was lucky when she received a subsidized housing. Four pages of rules came with the space including random drug testing, no visitors, regular household chore checks, submission of monthly financial statements and a 10 pm curfew. Within a month of moving in, Land's neighbour, a woman who she perceived had unlike her an ease with motherhood tries to kill herself. As the fire fighters wheeled her out, one of them lookedaround at the people assembled on their balconies shaking his head.
"Being poor, living in poverty, seemed a lot like probation—the crime being a lack of means to survive, writes Land."
There was no playing host for playdates. "A hungry kid coming to my house on a weekend afternoon meant ten dollars' worth of groceries, sometimes more. And they always seemed to want huge glasses of milk. I couldn't afford that."
Despite the overall gritty storytelling, Land's book is not without its lyrical moments. Working as a cleaner for most of the book, Land has nicknames for the homes she cleans—The Sad House, The Plant House, The Chef's House and The Hoarder's House for example, and imagines what's going on in the lives of their owners by the mess they leave.
And despite day after day of stress, drudgery and hopelessness, Land does warrant that in many ways she is lucky.
"I had grown up in the suburbs—a privilege that perhaps created my confidence that things would get better. I wondered about the people who waited in lines next to me for benefits who didn't have such a past to look back on. Did they share any place of this confidence? When a person is too deep in systemic poverty, there is no upward trajectory. Life is a struggle and nothing else. But for me, many of my decisions came from an assumption that things would, eventually, start to improve."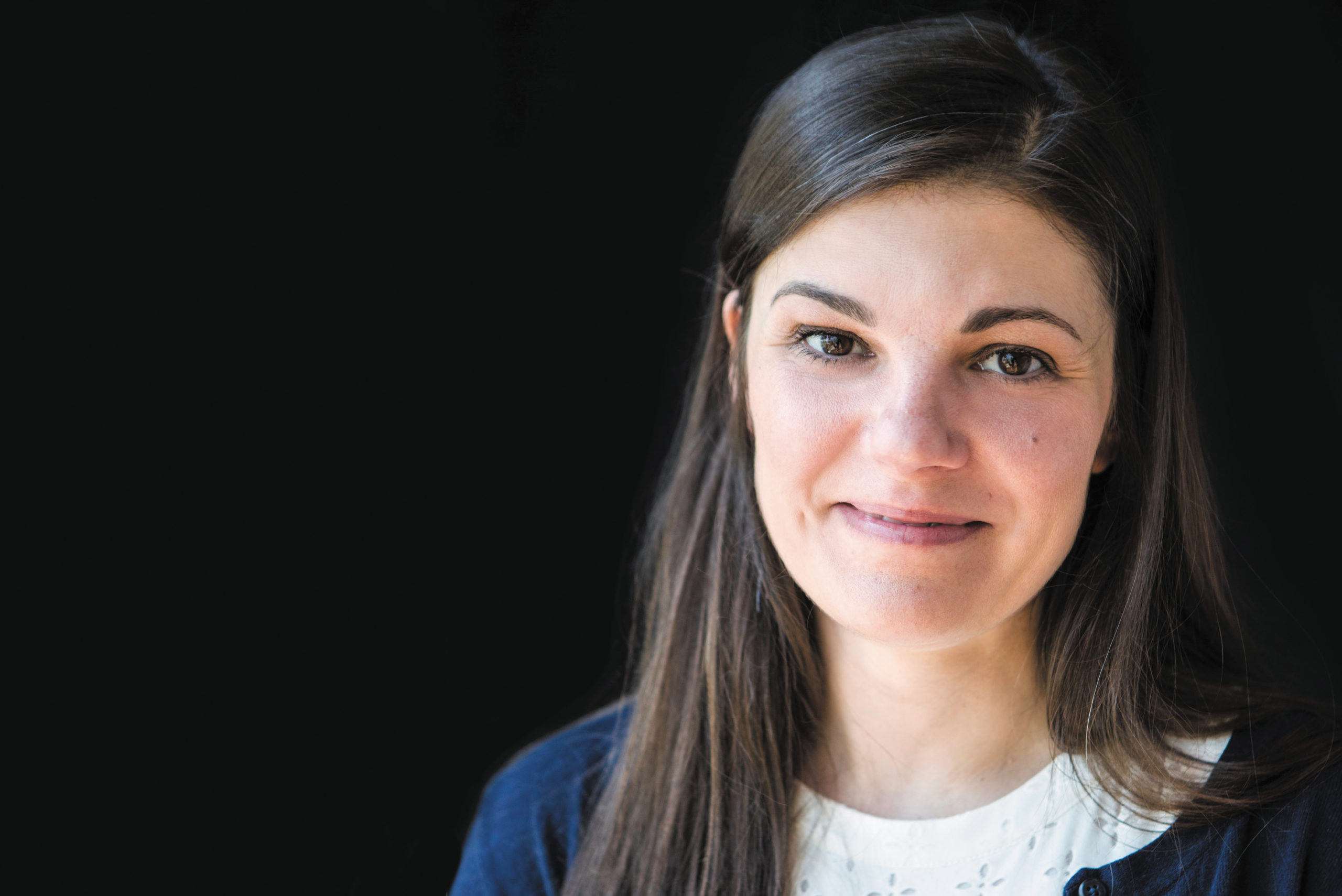 Land's first book reveals the day-to-day soul-destroying results of poverty, teaching us far more than a policy paper or sociology course.
For those working in charities, Maid: Hard Work, Low Pay, and a Mother's will to Survive, underlines the ways in which charity, as it is currently focused, cannot fill the huge chasm created by inequity. The lack of support for women with children and victims of domestic abuse, and the desperate need for a higher minimum wage and dignified social housing that would lift so many out of desperate poverty, deserves our attention.
(Gail Picco is the editor of The Charity Report. @gailpicco)