(March 31, 2020) At least two COVID-19 cases have been identified in a refugee camp on the island of Lesbos  
"In some of the most dangerously overcrowded Greek refugee camps, it has become a race against time to raise awareness about Covid-19 and ensure an outbreak does not spread among an already vulnerable population," reportedThe Guardian on March 18, 2020. "In the infamous Moria camp on the island of Lesbos close to 20,000 people live in a space designed for just under 3,000."
There is no soap in the Moria camp. And limited access to running water.
In Gaza, the number of cases "rose to nine on March 26" , reported the AI Monitor. "The idea of the coronavirus striking the battered and impoverished Gaza Strip and leaving a trail of destruction in its wake was once considered a nightmare scenario. Now, it is starting to look real."
According to the most recent update on March 25, only 144 tests were conducted in Gaza on a population of approximately 2 million.
Elsewhere in the Middle East, the New York Times reports that, "In an embattled enclave in Syria, doctors have seen patients die from what looks like the coronavirus but are unable to treat them because they lack beds, protective gear and medical professionals."
"And a refugee camp in Bangladesh is so cramped that its population density is nearly four times that of New York City, making social distancing impossible. Clinics in a refugee camp in Kenya struggle in normal times with only eight doctors for nearly 200,000 people."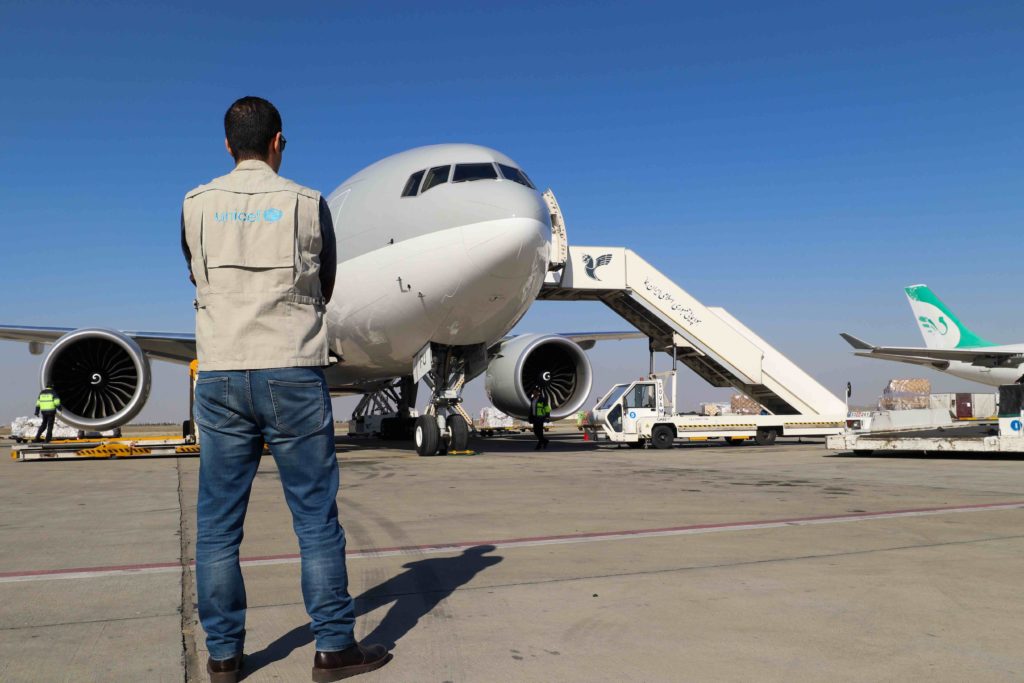 Testing is always part of the challenge. "Tracking the number of COVID-19 cases is particularly challenging in developing countries and in refugee camps given the lack of testing," says David Morley, CEO of UNICEF Canada. "But our response to the pandemic is not being held back by the lack of data of cases. We are going full-out to help prevent the spread and prepare for large numbers of infections."
Without fully understanding the full size of the enemy confronting the world's most vulnerable populations, UNICEF, the "world's leading humanitarian organization focused on children", has begun its preparation to steal themselves for the fray.
"The situation in the Greek Islands is particularly troubling," says Morley. As has been reported, the "Reception and Identification Centre in Moria is meant to accommodate around 2,200 people but now has almost 20,000 people. We are actively seeking ways to move these refugees to areas with the resources to support them … children living in densely populated urban centres, especially the most marginalized, are facing similar situations."
That's why, UNICEF says, in a bid to protect millions of people and stop the virus from circling back around the globe, United Nations Secretary-General António Guterres launched, on March 26th, a $2 billion coordinated global humanitarian response plan to fight COVID-19 in some of the world's most vulnerable countries."
Of the $2 billion the UN is seeking, $651.6 million is to "support its global humanitarian response plan and protect the world's most vulnerable children."
While seniors are more vulnerable to the COVID-19, "children are the hidden victims of the COVID-19 pandemic," said UNICEF Executive Director Henrietta Fore. "Lockdowns and school closures are affecting their education, mental health and access to basic health services. The risks of exploitation and abuse are higher than ever, for boys and girls alike … For children on the move or living through conflicts, the consequences will be unlike any we have ever seen."
"If we think this is a big issue in the U.S. and Europe, we haven't seen anything yet if Covid gets into the refugee population," Adam Coutts, a public health researcher at Cambridge University told the New York Times. "People can't even wash their kids, let alone wash their hands."
Vulnerable people, and especially children, lack "basic supports for coping with the COVID-19 pandemic, including water, hygiene facilities, nutrition and healthcare," says Morley. "Moreover, tens of thousands of children in crisis situations such as Yemen or South Sudan already suffer from severe acute malnourishment, making them especially vulnerable to disease."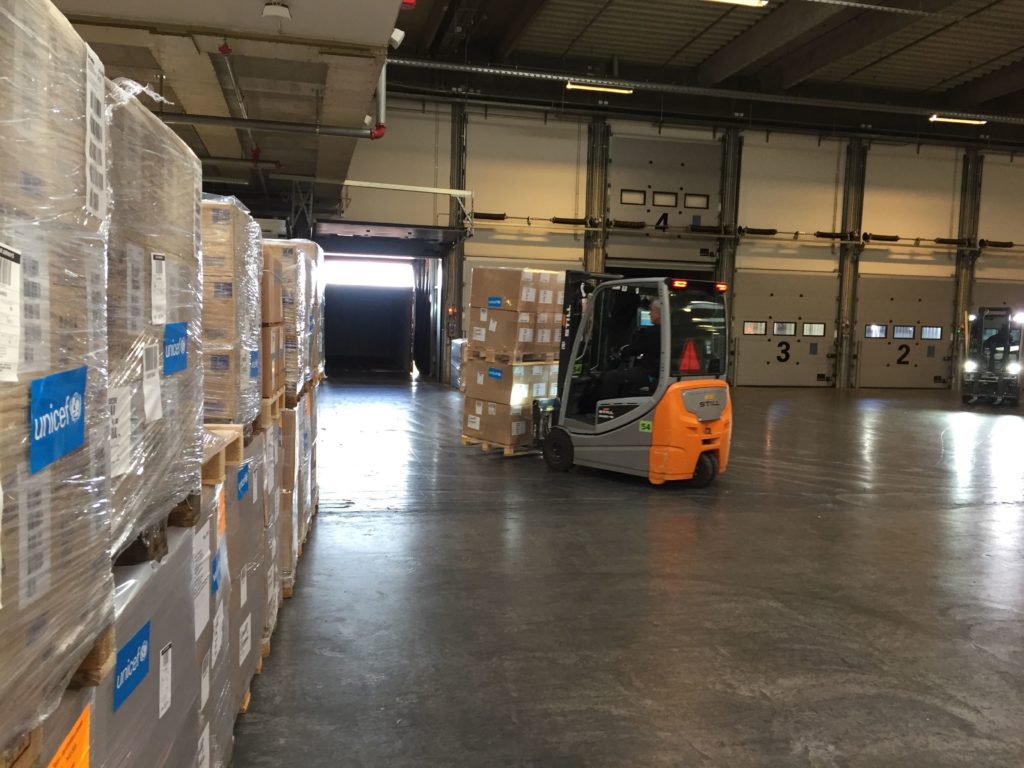 Priorities include increasing access to handwashing and sanitation services and distributing up-to-date, accurate information among communities. Maintaining a steady flow of personal protection equipment to health care workers, such as the gowns, masks, goggles and gloves to help keep them safe is another.
The UNICEF supply division hosts the world's largest humanitarian warehouse of supplies. Warehousing extends to regionally based facilities so they can be available anywhere in the world..
UNICEF says they are working around the clock to source and deliver vital supplies.
In devastated northern Syria, COVID-19 may already be spreading in packed displacement camps..
"Wash Our Hands? Some People Can't Wash Their Kids for a Week," rang out one headline.
"About two-thirds of the budget is focused on regions with on-going emergencies, supporting children in conflict zones, in refugee camps and families migrating. The rest is for providing support across the rest of our program countries," says Morley.
"So far, the number of confirmed coronavirus cases among refugees is low, but that may be the result of a lack of testing," reports the New York Times. "Testing is severely limited, and refugees are rarely a priority."