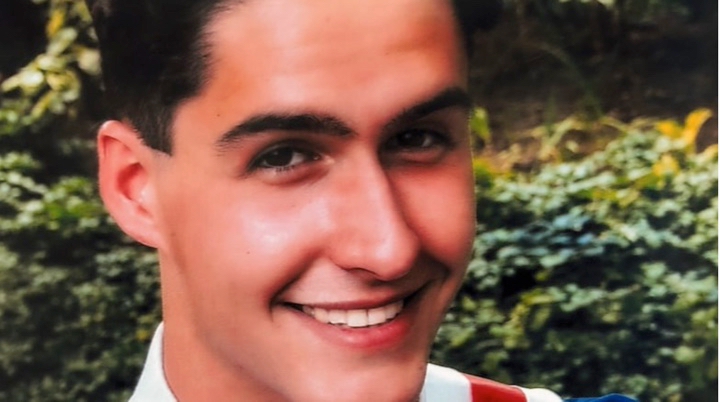 (September 16, 2021) Gabriel Neil, an 18-year-old first year student at Western University, died as the result of an assault during Orientation Week, at what is considered to be one of Canada's most elite post-secondary institutions. London police say Neil died in hospital after being assaulted about 2 a.m. Saturday at Western and Sarnia roads near campus, not far from Neil's on-campus residence.
"Officers were first called to a reported assault in the parking lot next to a 7-Eleven gas station and a Subway restaurant at the southwest corner of Western and Sarnia roads. It's an area frequented by Western students and surrounded by a cluster of student residences," according to the London Free Press.
A statement issued by Neil's family described the 18-year-old as a "gentle and kind soul who made friends wherever he went. He was excited to be starting his first year of Kinesiology at Western and had aspirations of one day becoming a doctor," as reported by Global News.
Aliyan Ahmed, 21, of London, charged with manslaughter was released on $10,000 bail on Thursday. Release conditions include Ahmed being ordered to live with his parents, not to communicate directly or indirectly with any of the witnesses in the case, possess or consume alcohol, possess any weapons. He has a 9 p.m. to 6 a.m. curfew.
A publication ban is in place for all evidence heard during the initial proceedings of the case. Ahmed will return to court on October 18.
The death of Gabriel Neil, a former high school student from Barrie, Ontario was only part of a violence-filled orientation weekend where up to 30 sexual assaults were have said to occur.
Western University says they have received four formal complaints about sexual violence in the past week and have facilitated arrests and removed students from residence. The university says it is investigating several alleged sexual violence and drugging incidents that are said to have occurred on campus, inside a student residence, as reported by CHCH Hamilton.
One 4th year student who has led "O-weeks" three times, said on Twitter that "This entire O-Week was horrific … There were multiple instances where myself or other sophs were screamed at, pushed, and touched inappropriately by men."
She says her team came upon the scene where Gabriel Neil lost his life.
Details around the incidents are sketchy, but in a statement, university president Alan Shephard appears to try to distance the university from Gabriel Neil's death, suggesting the suspect was from the "London community."
"While this terrible tragedy is unconnected to the other incidents this weekend," the statement reads, "I know it has resulted in heightened concern for safety on campus. Please be assured this case is being thoroughly investigated by LPS, and a suspect from the London community is in custody."
The incident which resulted in Neil's death appears to have taken place adjacent to campus where students hang out, as opposed to directly on campus property.
Shephard also said in his statement that: "Combatting gender-based and sexual violence requires immediate and collective action from across our campus community. But what's most important right now is that you know Western is here to support you."
Students have scheduled a walk-out over gender-based violence for noon on Friday September 17.
The incidents of sexual assault that are allegedly to have happened at Western appear endemic on university campuses.
The Student Voices on Sexual Violence Survey conducted across Ontario's post-secondary student population in 2018 with 117,148 survey respondents, said 23.0% experienced sexual assault and 63.2% experienced sexual harassment since the start of the 2017-2018 academic year.
Of the 20 universities reporting, Western University had the highest percentage of Non-Consensual Sexual Experience disclosed in the survey at 32.4% of respondents from that school.
Related reading
Huge tuition increases at Memorial University put the levers of inequality on centre stage July 19, 2021
Smaller post-secondary schools like Laurentian University facing a 'triple crisis' February 8, 2021
Rising big dollar donations for universities mean little to average students January 21, 2021