(April 2, 2020) In its coverage of the charity sector's response to COVID-19, The Charity Report has been having informative and inspiring conversations with community foundations across the country, culminating in this week's interview with Community Foundations of Canada president, Andrea Dicks and CEO Andrew Chunilall. In the interview, they talk about how they've considered and responded to the criticism faced by charities and philanthropy in recent years, and how they felt that put them in the space to be able to respond to the crisis facing the sector today. 
"Whether its books like Winners Take All or Decolonizing Wealth, or the myriad of newspaper articles that have called philanthropy and capitalism onto the mat, we have been listening to that criticism and skepticism," says CEO, Andrew Chunilall. "And we have been in agreement with some of it and really taken it on as a challenge to be more responsive."
In a bid to discover what they were doing in response to what some are calling the "collapse of the charity sector," The Charity Report decided to reach out to private and family foundations.
Disappointingly, our efforts began to resemble a sequel of Michael Moore's Roger & Me, which "details the attempts of filmmaker Michael Moore to get an interview with GM CEO Roger Smith."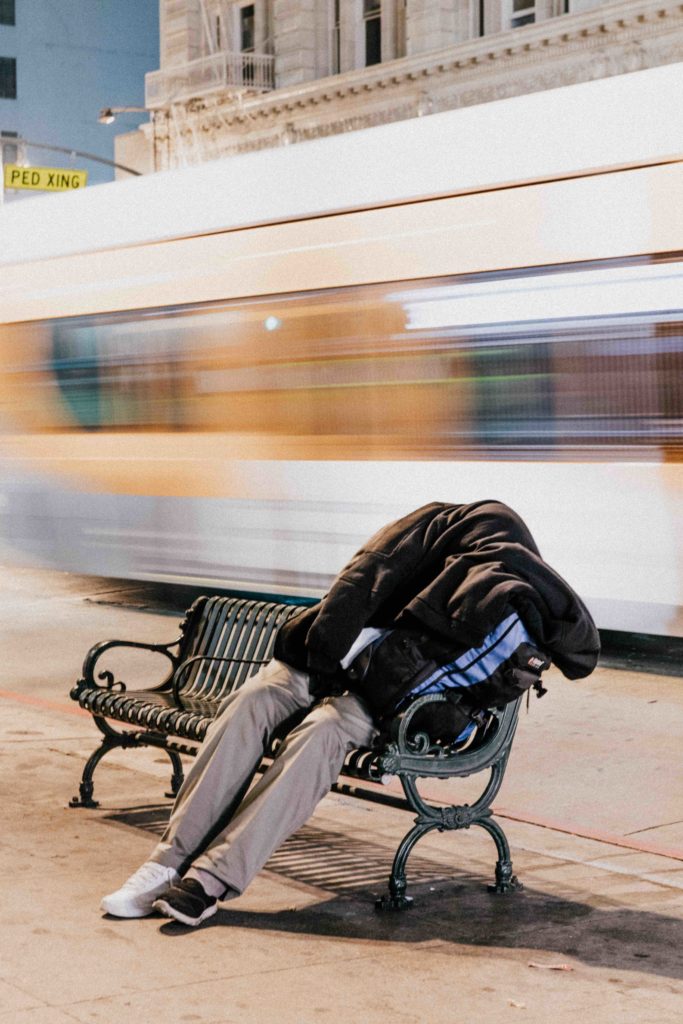 (April 2, 2020) In 2017, the private and family foundation members of Philanthropic Foundations Canada (PFC), held $84.4 billion in assets and made $6.7 billion in grants.
In A Portrait of Canadian Foundation Philanthropy, published by PFC in 2017, it was determined that 80% of granters do not align their grant making with government priorities.
Sometime in late March, PFC pinned a We're all in this together bulletin on their website and was actively re-tweeting statements others were making about the COVID-19 induced crisis.
Interested in finding out more, The Charity Report put a call in to PFC. But, perhaps, not used to visitors, the PFC phone didn't work. Repeated emails did work in that we were told we'd have an answer to our questions as soon as it was convenient. After repeated follow-up emails, convenience never arrived, but neither did a no comment.
Undeterred, The Charity Report made a list of 10 private and family foundations any reader of this article could probably name off the top of their head and began the work of trying to get in touch. What did they think about the crisis shutting down our country? How were they responding? In what ways did they think they could help?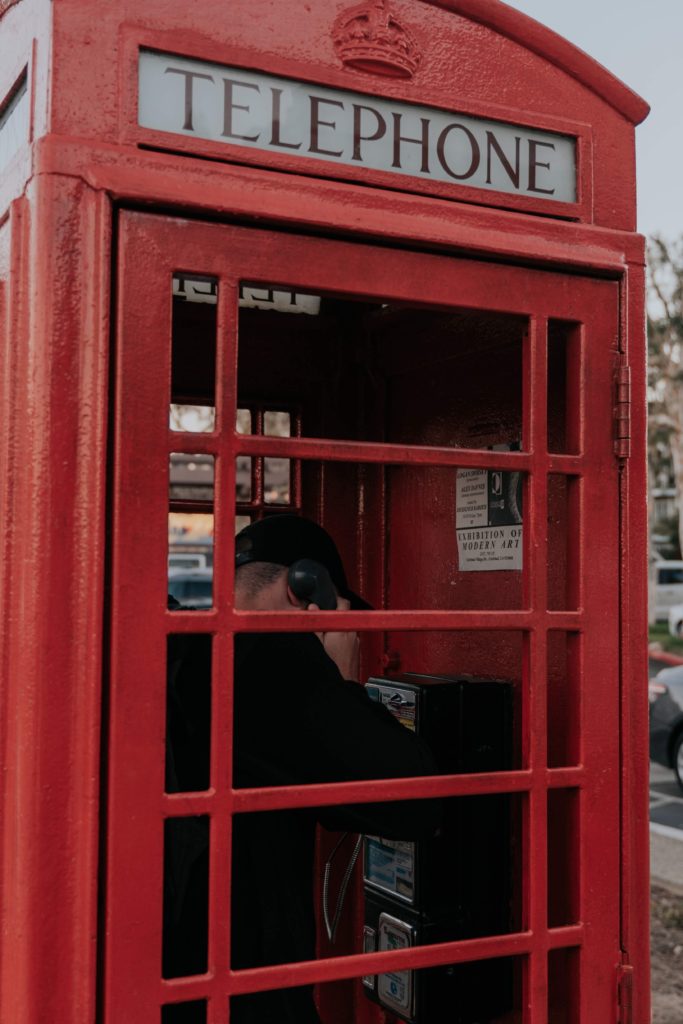 Cumulatively, The Charity Report made more than 100 attempts to reach these private and family foundations for comment on the COVID-19 crisis.
Three of the ten foundations we identified (cumulative assets of $551.4 million), have no website, email or publicly available phone number, and our extensive research turned up nothing that would enable us to contact them.
Four of the ten foundations we identified (cumulative assets of $25 billion) have staff but only a general number on their site and, in some cases, no general email. Several messages were repeatedly left at every possible entry point. No response.
Three foundations (cumulative assets of $863.0 million) actually had the name of someone to reach or a communications person to take a call, so we reached out until a response was forthcoming.
"Foundations, like every sector of society are trying to figure out a meaningful role and what to do," said Jehwad Aliweiwi of the Laidlaw Foundation, one of the country's more public-facing foundations. Laidlaw has $72.5 million in assets on $1.6 million in liabilities and had an operating budget of $4.3 million in 2018.
"There has been a commitment to keep our same level of funding to grantees and maybe contribute more. Every foundation has to figure out a role. Our board has made it clear we can go into our assets if needed. Every charity should be clear with what their needs are. Don't worry about offending a funder."
The George Cedric Metcalf Foundation reported $161.7 million of assets on $1.9 million of liabilities in 2018 and had an operating budget of $6.8 million.
CEO Sandy Houston wrote in an email that, "despite their considerable assets, [foundations] are small players in the overall ecosystem of charitable funding. They rarely play the role of core operational funder. Rather, they are often project funders, or they provide seed capital, or support opportunities for innovation or responses to challenges."
He said that the Metcalf board had met and agreed to "step up funding." The Foundation currently funds 140 groups in the Ontario region.
It's perfectly legal, of course, for a charity not to list their phone number or email. Some of that information is actually redacted in publicly available T3010s.
The tax benefits of starting a foundation are significant.
Imagine that you have a large amount of income this year and are afraid that you will have to pay a lot of taxes – so you decide to avoid the tax hit and start a family or private foundation to lessen the pain. You put $100 million of publicly traded shares into your new Canadian foundation.
Charity Report legal experts suggest the tax advantage of creating a foundation comes in two forms.
The first is the general charitable tax credit available to any Canadian, which is generally about 50% of the value of the donation for those with high marginal tax rates. So, that's $50 million of taxes that won't be paid. In addition, depending on the appreciation on the marketable value of the shares you donated to the foundation, you might receive a capital gains reduction amounting to another $20 million in tax credits, for a total of $70 million in tax that doesn't get paid, courtesy of the Canadian taxpayer. About 30.3 million Canadians filed taxes in 2019, so the cost to each taxpayer is $2.31, the price of that proverbial cup of coffee.
The only commitment a foundation has to make, besides following the law, is to pay out 3.5% a year to serve the foundation's charitable purposes. That's called the disbursement quota. It doesn't matter if the foundation earns 10% or 15% on investment income, which many foundations have done the last six or seven years, you still only need pay out 3.5% on whatever charity you choose. Depending on the amount of the gift and the number of years you pledge it over, you might be able to negotiate your name on a prominent building in your town, which might be helpful in repairing any damage your business practices might have caused. (See the Sackler family for more detail on that.)
The question now is how much longer can all this can go on?
A global critique of big philanthropy is becoming louder, wider and sustained.
Some argue it's not clear how long citizens are likely to be satisfied with ever increasing amounts of money being diverted from the tax base into private philanthropic interests where most of the tax-credited money –when it's not burnishing the image of the foundations owners — is siting in an investment account, of no use to anyone trying to make the world a better place.
In his book Just Giving: Why Philanthropy is Failing Democracy and How It Can Do Better, Robert Reich, Professor of Political Science at Stanford University, the director of Stanford's McCoy Center for Ethics in Society, and co-director of Stanford's Center on Philanthropy and Civil Society says "private funding of what individuals believe to be in the public interest is legitimate because government is not infallible."
"But Reich strongly objects to the hallmarks of philanthropic structure, specifically, the current design of most tax-subsidized giving, giving in perpetuity, and rigid respect for donor intent,"Juniper Locilento wrote In her review of Reich's book for The Charity Report Literary Hub in October 2019.
Others are suggesting that even publicly-facing private foundations are ineffective.
Award-winning philanthropy executive, Edgar Villanueva, wrote somewhat prophetically, in his 2018 book Decolonizing Wealth: Indigenous Wisdom to Heal Divides and Restore Balance,
Philanthropy moves at a glacial pace. Epidemics and storms hit, communities go under water literally and metaphorically. Black and brown children get shot dead or lose their youth inside jail cells, families are separated across continents, women are abused and beaten and raped, all of Rome burns while we fiddle with another survey on strategies, another study on impact."
In his best-selling book Winners Take All: The Elite Charade of Changing the World, New York Times journalist, Anand Giridharadas, writes that people taking the tax-break route to philanthropy are not focused on the common good.
More often, though, these elites start initiatives of their own, taking on social change as though it were just another stock in their portfolio or corporation to restructure. Because they are in charge of these attempts at social change, the attempts naturally reflect their biases."
As Andrea Dicks and Andrew Chunilall alluded to in their interview with The Charity Report, the serious critique of philanthropy is not going away. And it's difficult to see how the refusal of private foundations to engage in a serious response to a national crisis in a way that's transparent and accountable is helpful for anyone, including them.
Michael Moore does end up having a conversation—more like a confrontation—at the end of the film Roger & Me. If it's been a while since you've seen the film, the exchange goes like this,
Michael Moore: Mr. Smith, we just came down from Flint, where we filmed a family being evicted from their home the day before Christmas Eve. A family that used to work in the factory. Would you be willing to come up with us to see what the situation is like in Flint, so that people…?
Roger Smith: I've been to Flint, and I'm sorry for those people, but I don't know anything about it, but you'd have to…
Michael Moore: Families being evicted from their homes on Christmas Eve.
Roger Smith: Well, I'm… listen, I'm sure General Motors didn't evict them. You'd have to go talk to their landlords.
Michael Moore: They used to work for General Motors, and now they don't work there anymore.
Roger Smith: Well, I'm sorry about that.
Michael Moore: Could you come up to Flint with us?
Roger Smith: I cannot come to Flint, I'm sorry.
(Updated April 4, 2020)