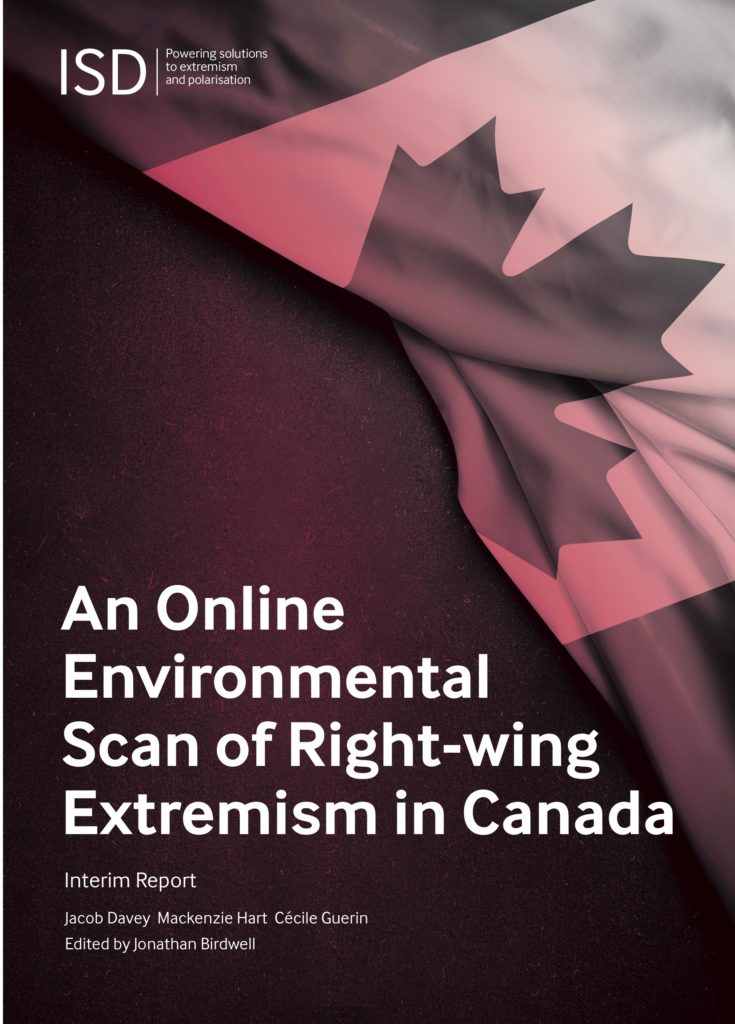 (June 21, 2020) The number of right wing extremist hate groups operating in Canada has tripled in recent years, according to an Institute for Strategic Dialogue (ISD) report released on June 19, 2020.  
The Environmental Scan of Right-wing Extremism in Canada interim report represents one of the most comprehensive efforts to date to assess the scale of right-wing extremist activity online in Canada.
The study found "Canadians are highly active on forums associated with white supremacy, representing the third largest nationality using 4chan's politically incorrect board after the US and UK, and were the third largest community on Iron March when the platform was active." (Iron March was a website which operated as a nexus for white supremist groups. According to the U.S. legal blog Lawfare, Bellingcat reported that Iron March was founded in 2011 and shut down in November 2017, likely due to repeated hacking designed to disrupt the site.)
"We identified 6,660 right-wing extremist channels, pages, groups and accounts across 7 social media platforms," write report authors Jacob Davey, Senior Research Manager, Far Right & Hate Crime, Institute for Strategic Dialogue (ISD) and Cécile Guerin, Coordinator, Technology, Communications & Education at ISD, who supports the organisation's European development and analysis work.
"The reach of these channels, pages, groups and accounts was significant, and collectively they have reached over 11 million users across these platforms.
Anti-Muslim and anti-Trudeau rhetoric are the most salient topics of conversation among RWE actors in Canada.
"On Twitter we found that highly prolific extremist users were more likely to be engaged in anti-Muslim conversation, and spikes in activity often contained anti-Muslim conversation," said the authors.
"On Facebook we found that Muslims were the most widely discussed minority community, and the most common target of posts containing explicit hate speech (23%), with anti-Semitism being the second largest grouping of hate speech (16%).
The prime minister was the most frequent topic of RWE YouTube channels making up 28% of all content analyzed and an anti-Trudeau twitter campaign was linked to the third largest spike in Twitter activity that the researchers identified.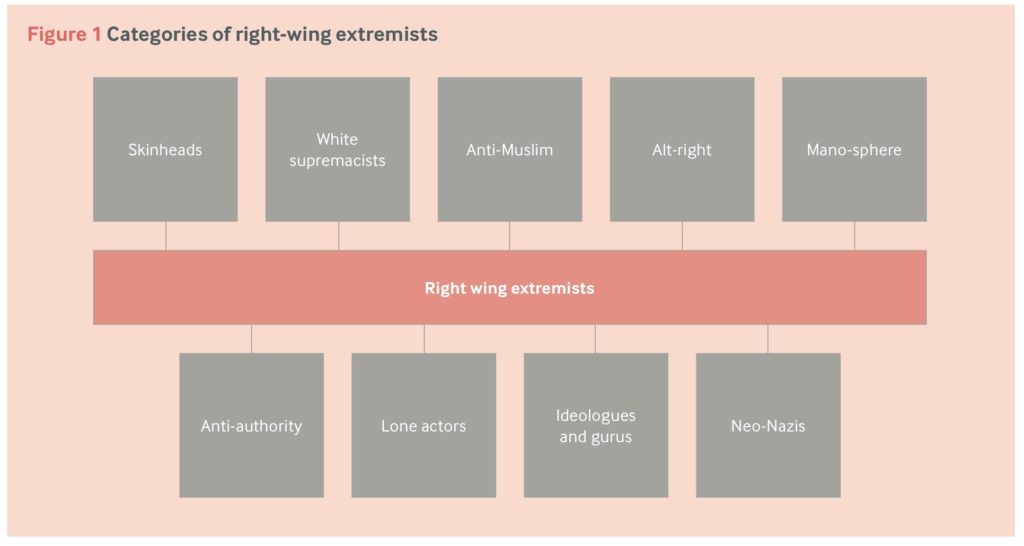 The effort is also starting its work to identify offline right wing extremism in Canada. The research team is led Dr. Barbara Perry of Ontario Tech University (OTU) and includes researchers from Michigan State University, and the University of New Brunswick.
So far, they have done a media scan, analysis of court records, and interviews with staff from community groups and law enforcement in eastern and western Canada and over the next few months will be talking to community groups and law enforcement in Ontario and Quebec.
From the early data, they say they are seeing the "same concentrations of RWE activity and presence in western Ontario, Quebec and Alberta and a significant growth in RWE activity in the Maritime provinces.
"In the past three to four years, however, there is a much more united front as Muslims, immigrants and Prime Minister Justin Trudeau emerge as shared objects of scorn and antipathy, matching trends seen in online analysis," the report states. "In 2020, with the arrival of the Covid-19 pandemic, RWE activists are also beginning to target Asian communities who they perceive to be the 'cause' of the virus."
The report says that on the heels of the 2016 election of Donald Trump as president of the US., far- right extremist groups have also grown in number and boldness in Canada.
Xenophobic flyers have been posted by RWE groups, containing such slogans as 'Tired of anti-white propaganda? You are not alone' and 'It's only racist when white people do it'. The flyers – first appearing in 2016 immediately after the election of Donald Trump– were perhaps the first indicator of more prominent mobilisation by RWE adherents in Canada.
For the full report click here, Environmental Scan of Right-wing Extremism in Canada