(December 16, 2020) Throughout 2020, we've been brought face to face with gaping wealth inequality. We've also borne witness to the internationally televised murder of a Black man by police, an event that forced white people to look in the mirror and see the face staring back at them (or not). Coupled with a global pandemic that affected the poor and racialized minorities more than anyone else, our world view has been shaken to its foundations.
During 2020, people—individual people—and businesses, charities and nonprofits had decisions to make. How could and should we move forward with such cavernous inequity standing right before us, and nowhere greater than in the charity sector where, for many, the lack of awareness of its colonial roots and history of laundering money for oil barons was already starting to wear a bit thin.
In this context, some people made the decision to take exception to the inequity around them. To defy it. To amplify it. Many are women, who made tough decisions that could and did affect some of their livelihoods, that put them out of favour with people of influence and said things that go against the grain. They articulated a critique that took guts, intelligence, wit and steadfastness that will not win them any awards. Except right here. We like these women. Women who take exception to inequality. The Charity Report is issuing its inaugural Women of Exception Listing—Exceptional Women Taking Exception.
Here are the 2020 honourees in alphabetical order.
Kris Archie
Based in New Westminster, BC and a Secwepemc and Seme7 woman from the Ts'qescen First Nation, Kris Archie is the CEO of The Circle on Philanthropy and Aboriginal Peoples in Canada (The Circle), an organization whose aim is to build bridges between Indigenous communities and philanthropic organizations. But building bridges is hard work. Sometimes you have to say things that people of influence don't want—or don't feel ready—to hear, people who are sometimes in the position to give or withhold funding for your mission, yet Archie carries her message forward.
As she says, "The work we're focused on is based on the understanding that laws and practices of wealth redistribution, ethical stewardship of resources and generational community care are long held by Inuit, Métis and First Nations – the settler created philanthropic sector has much to learn in this space – and we're keen to help build those bridges and invite settler created philanthropic sector to support First Nation Inuit and Métis sovereignty by supporting their solutions, innovation and their land and human rights – in fact – we see it as paramount to enabling justice and equity in this country."
Julie Berthoud-Jury, PhD
Working out of Zurich, Julie Berthoud-Jury has had a career working in major gifts for large international NGOs. When she became one of those people who got laid off due to the pandemic, she conducted an online conference in October 2020, Relationships are Everything.
"I come from a major giving background, and I left several positions because I didn't like the power dynamics of fundraising. I don't know if I ever put a donor on a pedestal, but I don't like that idea. And in international NGOs there's the problematic way beneficiaries are depicted. My PhD thesis was about de-colonization, but I haven't yet looked at philanthropy in those terms. Now, I feel I know about the problem, I can see the amount of work that has to be done. And with the impact of COVID, there was opportunity online." Berthoud-Jury featured the editors of Collecting Courage: Joy, Pain, Freedom, Love as the closing session of her conference, two-thirds of the presenters were women and Nneka Allen led the opening session called "Pass the Mic: An Activist Voice from the Sidelines of Philanthropy."
Collecting Courage Editors:
Nneka Allen, Camila Vital Nunes Pereira, PhD., and Nicole Salmon
Not only did Allen, Pereira and Salmon share their personal and intimate stories of being Black while fundraising, they recruited 11 of the most talented Black fundraisers in Canada and the United States to do the same. The result is one of the most important books published about charities and the charity sector this year, maybe this decade. In his review for The Charity Report Dr. Krishan Mehta wrote,
"Collecting Courage is the first and only book that is brave enough to expose the poison that pervades our institutions, corrupts the corridors of power, fuels hate amongst its people, and allows injustice to flourish. But that's not its endgame. Each writer, by laying bare their pain, also expresses a special resilience through which they find love for oneself and community, create a space for healing, and invite everyone to rebuild a sector that sees its own truth and potential." Allen, Pereira and Salmon made that happen.
Wanda Deschamps
A senior fundraiser who worked for many years in advancement for post-secondary institutions, Deschamps' career took a U-turn as the #metoo movement gained steam. Based in Waterloo, Ontario, in 2019 she was instrumental in the founding of a digital movement called #NDOC, a National Day of Conversation about sexual misconduct in the charity sector with thousands of people participating. Then in 2020, Deschamps disclosed in several forums that she had been diagnosed with autism. She has left the charitable sector and is devoting her time to the disability movement. In December's Reader's Digest, I Was 46 When I Discovered I Was Austic. Suddenly My Life Made Sense, she says, "My new firm is called Liberty Co to signify that confronting the facts brings us freedom. The firm's goal is to increase the participation level of the neurodiverse population in the workforce. I am also the catalyst behind a collective focused on building gender equity through supporting other women. And I am sharing my story and the stories of others, often under the banner of the Inclusion Revolution—a worldwide movement launched by the inclusivity leader Caroline Casey."
Shanaaz Gokool
In 2019, Shanaaz Gokool went public with her experience working as CEO at the charity Dying with Dignity (DWD) and being let go after five years. In October 2019, she sued the right-to-die organization for racial discrimination, making a Statement of Claim in October 2019, which was reported by Kelly Grant of the Globe and Mail. Gokool replied to DWD's Statement of Defense in January 2020.The next step of the case – which has not yet been tested in court – will be document disclosures and discovery. In an interview with The Charity Report in July, Gokool, based in Toronto, but originally from Nova Scotia, said, "If this could happen to a CEO, the most senior executive in the organization, what kind of position were more junior people in? I had a lot of privilege as a CEO. I had national and international platforms. I've done hundreds of interviews with the media, so I had experience speaking in the press. But it's one thing to talk about issues and another thing to talk about yourself, specifically your identity. Since I made the decision to sue, it's been hard to get people to speak out about this. In the last two and a half months, it's gotten a lot better, but I think it's important for folks to know the cost of speaking out publicly."
Ray Madoff
When her book Immortality and the Law: The Rising Power of the American Dead was published in 2010, Ray Madoff was considering whether the current rules governing the charity sector are adequately serving the public good. The Boston College law professor testified in front of the 2018/19 Special Senate Committee on the Charitable Sector in Ottawa about the need for improved transparency around donor advised funds. In an interview with The Charity Report in May, she said, "I had been writing articles and op-eds on private foundations and donor-advised funds, which examined these philanthropic vehicles from a public policy perspective. Since the creation of these vehicles cost the government significant revenue in foregone taxes, it seemed appropriate to ask what the public was getting for this expense."
On December 1, a coalition of wealthy individuals and private foundations urged the US Congress to adopt a set of tax proposals to speed up disbursement of money from foundations and donor advised funds (DAFs). The new effort called the Initiative to Accelerate Charitable Giving, was developed by Madoff and philanthropist John Arnold.
Mazarine Treyz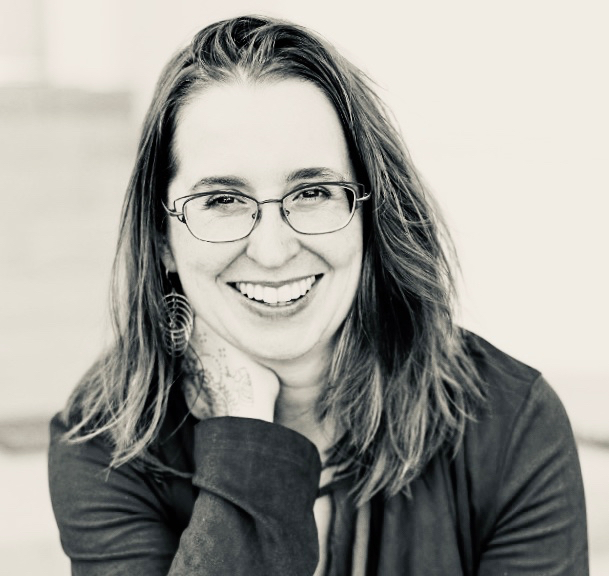 Marazine Treyz is part of a work-place justice movement to create better work culture in the nonprofit sector. She lives in Portland Oregon and has an answer to the question many white people have been asking of Black, Indigenous and people of colour in the wake of the racial and economic injustice laid bare by the pandemic and police violence. What can I do?
As the sole proprietor of a business called Wild Woman Fundraising that offers online education to prospective leaders in the nonprofit sector, Treyz hosted The New Power Fundraising Conference in November, where a large majority of the presenters were Black, Hispanic, Asian women of colour from Canada, Spain, the UK and the U.S. "We have lost a lot in the last four years, with the rise of overt white supremacy, the global movement for black lives in response, the ravaging of the west coast fires due to climate change, and the global pandemic," Treyz told The Charity Report in a November interview. "We need to grieve this year, rest, breathe, then dream a new world together. One thing patriarchy can never take is our imaginations."
And she says she "wants YOU to bring your dreams to the party at the End of the Patriarchy Conference in March 2021!"