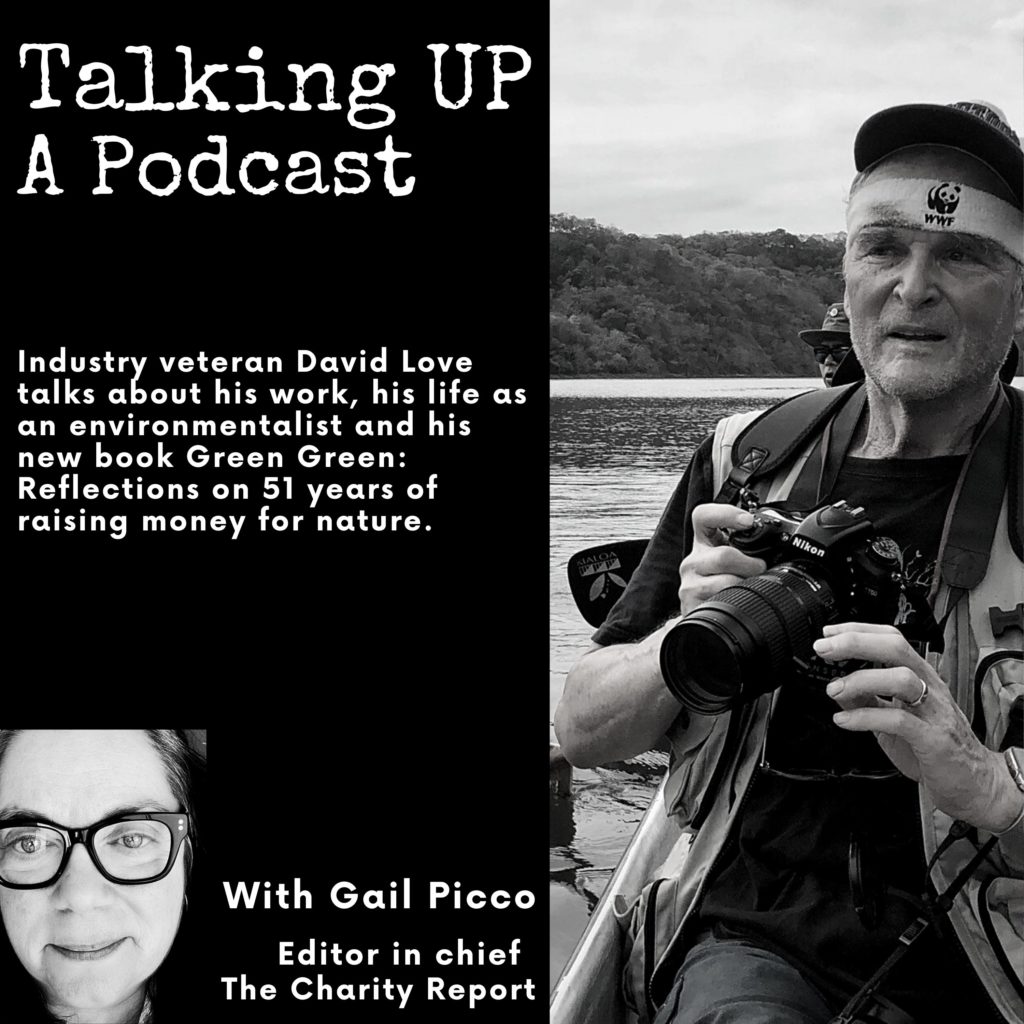 (April 30, 2021) David Love raised his first dollar for nature in 1969.  In the past 50 years that he's been an active fundraiser—much of that time with the World Wildlife Federation Canada—he's raised many millions more.  In 2013, he was recognized with a Lifetime Achievement Award by the Association of Fundraising Professionals.Now, David's written a book called Green Green: Reflections on 51 years of Raising Money for Nature. 
In its review of Green Green by David Love, The Charity Report said,
Green, Green focuses on raising money from individuals. As an environmental fundraiser especially in the 1980s, 1990s and early 2000s, you couldn't expect to raise money from government or corporations, the other main sources of revenue for fundraising. There, Love discovered a small but highly motivated audience waiting to be inspired, as he quotes UK fundraiser George Smith,
"I suggest your heart would soar if—once in a while—you received a letter written in decent English which said unexpected things in elegant ways, which moved you and stirred your emotions, which angered you or made you proud, a letter which you wanted to read from beginning to end, a letter apparently written from one individual to another."
Green Green is a welcome respite from the technocratic writing so prominent in the current fundraising bibliography. David Love is one of the most respected figures in Canadian philanthropy and it's not because he has raised hundreds of millions of dollars a year.
Talking UP is an interview show dedicated to writers, journalists and authors working on issues of social justice, equity and the nonprofit sector. Guests talk about their reporting and research, what drives their work, and what's important to them. Listeners will have the opportunity to widen their lens, develop their understanding and figure out where we might go from here.