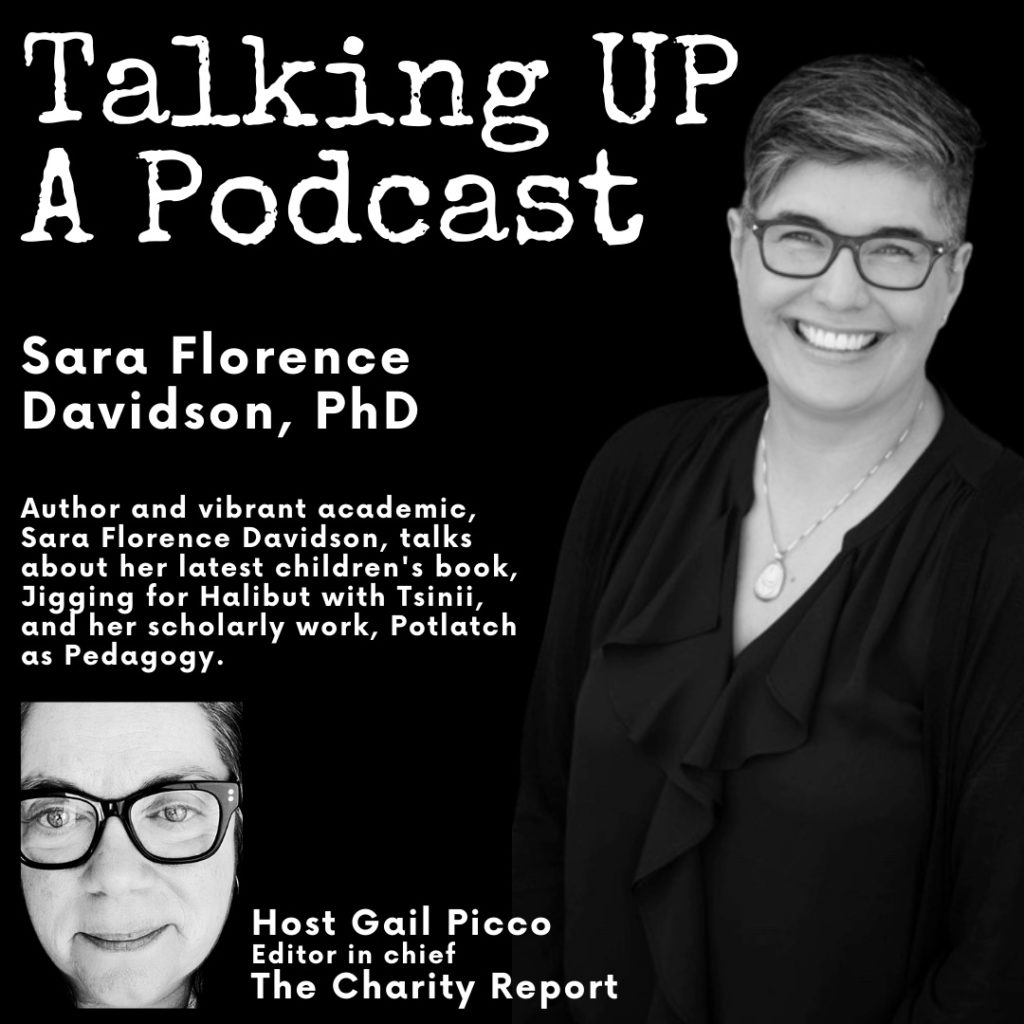 (October 21, 2021) Dr. Sara Florence Davidson is an educator, author, and assistant professor in the Faculty of Education at Simon Fraser University. 
Her brand-new children's book, Jigging for Halibut with Tsinii on which she collaborated with her father, is a simple story of a young man who goes fishing with his grandfather and returns in the evening, but one that illustrates the Haida-based teaching approach she gleaned from listening to her father's many stories. She dove into that approach—called sk'ad'a in Haida—in a 2018 book, Potlach as Pedagogy, upon which she also collaborated with her father. In it she describes the principles of teaching and learning, through the framework of Haida knowledge. She has written widely and uniquely on decolonizing education and integrating Indigenous knowledge into education. Sara Florence Davidson joins us from her home in British Columbia.
Talking UP is an interview show dedicated to writers, journalists and authors working on issues of social justice, equity, and the nonprofit sector. Guests talk about their reporting and research, what drives their work, and what's important to them. Listeners will have the opportunity to widen their lens, develop their understanding and figure out where we might go from here.
Related reading
Jigging for Halibut with Tsinii: Its relatively still waters run deep September 24, 2021