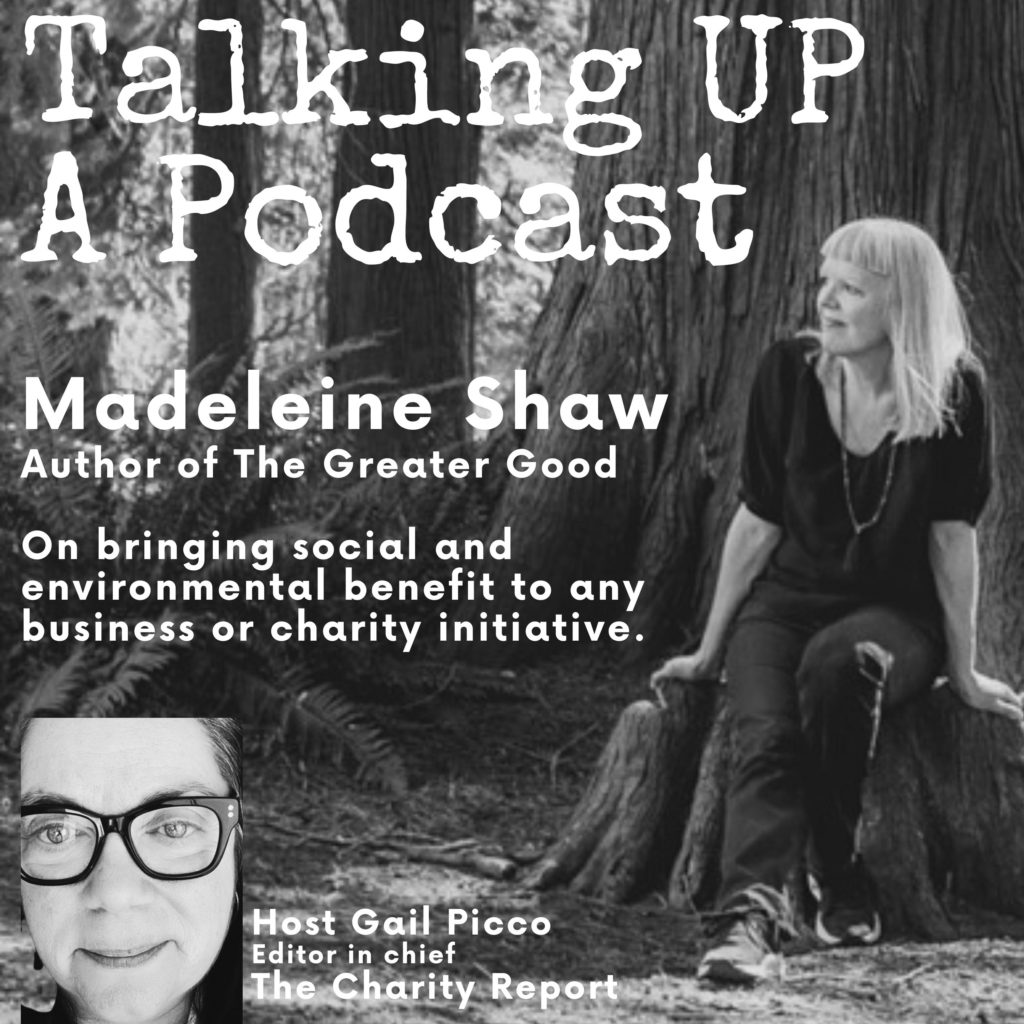 (October 28, 2021) Madeleine Shaw is a multiple award-winning social entrepreneur with more than twenty-five years of experience launching ventures with a social change agenda. At age 25, she founded Aisle, a privately held business whose sustainable menstrual care products are now sold in more than 40 countries worldwide. She's established the charity United Girls of the World Society, and G Day, a national rite of passage celebration series for adolescent girls. In 2017 she launched Nestworks, a family-friendly co-working. Whether you're a nonprofit start-up, charity start-up, or something in between, Madeleine Shaw is all about incorporating the ideas of social and environmental benefit into your operating principles.
Now she's written a book, The Greater Good: Social Entrepreneurship for Everyday People Who Want to Change the World, and Madeleine Shaw joins us today from her home near Vancouver.
Talking UP is an interview show dedicated to writers, journalists and authors working on issues of social justice, equity, and the nonprofit sector. Guests talk about their reporting and research, what drives their work, and what's important to them. Listeners will have the opportunity to widen their lens, develop their understanding and figure out where we might go from here.
Related reading
The Greater Good: Get ready to find a new way of doing business October 15, 2021