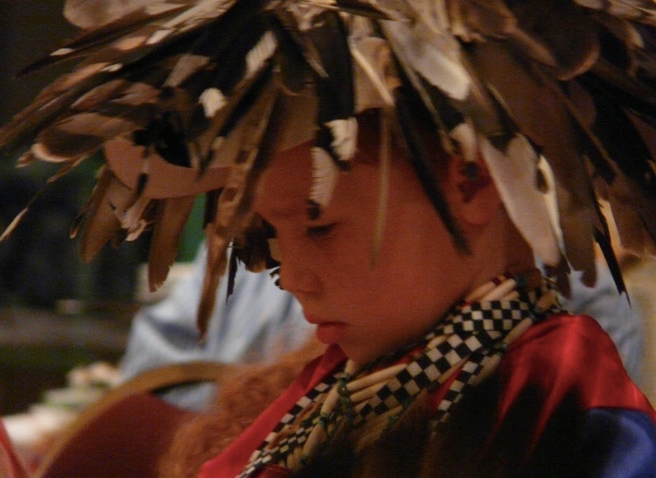 (July 20, 2020) Indigenous language isn't just about definitions for certain things. It reflects an entire worldview, shaped by centuries of culture and history.
"Language is 'a conveyor of culture' and the means by which knowledge, skills, and cultural values are expressed and maintained," wrote the National Collaborating Centre for Indigenous Health (NCCIH) in its 2016 paper, Culture and Language as Social Determinants of First Nations, Inuit and Métis Health.
"Language maintenance and continuity are critical to revitalizing culture and to the survival of any Indigenous people."
Take the word for the Internet in Inuktitut as an example. Ikiaqqijjut means my body stays here, but my soul goes to visit other places.
The word is spiritual in origin and based in a world view. "When shamans are in their trance, they can go anywhere around the world … if they want to check on their family far away, they can visit them and see how they're doing," Eva Aariak told Sarah Kester of Meet the North in 2016. Aariak is one of the North's foremost language experts and was both Nunavut's languages commissioner and its premier before becoming the director of language programs for the Pirurvik Centre for Inuit Language, Culture and Wellbeing.
"While their body is right here," adds Leena Evic, co-founder of the Pirurvik Centre.
Evic and Aariak were among the many Nunavummiut concerned with finding new words to describe the changing world in order to keep Inuktitut alive and in daily use.
"There are over 60 Aboriginal languages in use across Canada," according to the NCCIH. "Despite the linguistic diversity in Canada, most Indigenous languages are in decline, and some are even in danger of extinction."
To help Inuktitut thrive and stay relevant,the Pirurvik Centre, led by Leena Evic and co-founder Gavin Nesbitt, decided in 2004 that they wanted work with Microsoft to add Inuktitut to a small group of indigenous languages supported by the Microsoft operating system and Office Suite, according to Meet the North.
Mike Parkhill, then director of the academic sector at Microsoft Canada, was tapped to head up the project at the Microsoft end.
"I had arrived in Iqaluit and was waiting to meet Leena Evic," said Parkhill. "In the way I worked at that time, as I was waiting for my meeting, I was already figuring out the plan about how the project should move forward. Then I met Leena. I remember it so clearly. She drew up an Arctic moss wick in oil, lit the qulliq and told me the story of the Inuit people in Canada and the Inuktitut language."
Parkhill said when Evic finished, he sat back in his chair, stunned.
"Here I was," he said, "a grown 46-year-old man with what you could call a good education. How could I have not known about residential schools, colonization and forced relocation? Or that Iroquois was not actually a language. And how can I ever feel good about myself, knowing about that world of pain? There was so much I needed to learn. Leena changed my life that day."
The NCCIH reports "the first residential schools were established as part of early missionary activities, but they proliferated after the endorsement of the 1879 Davin Report, peaking in 1931 with over 80 schools across Canada. The schools alienated children from their culture by forbidding them to speak their traditional languages or learn the skills they needed to thrive in their communities. The last residential school closed in 1996."
Iroquois is a Confederacy as opposed to a language. The Iroquois Confederacy is made up of six nations—Mohawk, Oneida, Onondaga, Cayuga, Seneca and Tuscarora. Six Nations of the Grand River in Southern Ontario has a total of 25,660 registered members with about 12,000 registered members living on-reserve.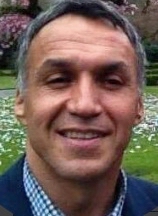 Sam Hill is currently the project manager of the Haudenosaunee Language Program at Six Nations of the Grand River. Haudenousaunee is the Indigenous word for Six Nations. The program was established by the Niagara Falls Public Library in partnership with Grand River Employment and Training and the Six Nations Public Library to offer 273 hours of language instruction and cultural workshops in the six languages of the Haudenosaunee.
"Before the coronavirus interrupted public visits, I had just secured the last language instructor to complete the six languages," says Hill. "This achievement would have been the first time in modern times that all six of the Six Nations Languages were being taught in one place, under one roof."
Canadian Heritage's Indigenous Language Program funds the work.
"These program funds are a response to the Calls to Action of the Truth and Reconciliation Commission that reported the government's attempt to remove language and culture with the Indian Residential Schools," says Hill. "There are currently only two of the 90 Indigenous languages and dialects in Canada that are not threatened with extinction."
"Microsoft's job in 2006 was to help the Government of Nunavut update the Inuktitut language of the Inuit so that modern terms in Inuktitut could be communicated," says Parkhill. "We ended up modernizing 860,000 words and phrases through the help of the folks at Pirurvik Centre. But language just doesn't reflect words for certain things, it reflects an entire world view based on culture and history."
A base glossary of 2,000 new words were needed to communicate modern technology terms, giving rise to qarasaujaq the word for computer meaning like that of a brain. A computer mouse is avinngannguaq or a fake lemming. These words did not exist in Inuktitut previously.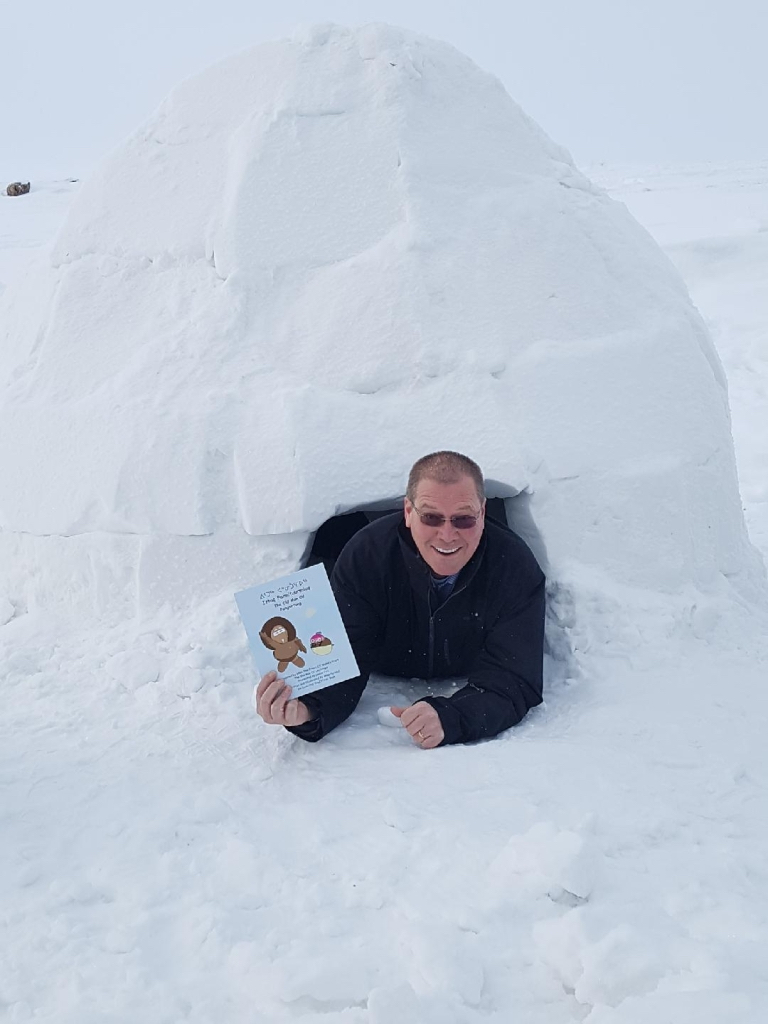 Parkhill says he felt like he'd had a vision and that he discovered his purpose after meeting and working with Leena Evic. A year after his first trip to Iqaluit, he left his job at Microsoft to dedicate himself to helping Indigenous communities to re-vitalize their languages. He and his wife, Heather Parkhill, founded SayITFirst, an organization that uses technology and community participation to "modernize, expand, revitalize and localize Indigenous languages in Canada."
He says he learned that the entire world view ingrained in the language plays a vital role for Indigenous people, especially for youth to establish their self identity.
"In absence of knowing their language and culture, Indigenous youth feel they don't belong to the past and they don't belong to the future. Language re-vitalization can help people find their place," he says. "Learning language in an Indigenous culture can help prevent suicide, substance abuse and truancy. The children will have an equal opportunity to enjoy their futures as their non – Native friends."
["Culture] is the foundation of both individual and collective identity, and its erosion can adversely affect mental health and well-being, leading to depression, anxiety, substance abuse, and even suicide," says the NCCIH.
"Every inanimate object has a spirit, so you don't point with your finger, you point with your lips as to not offend," says Parkhill. "One phrase for I love you means your soul gives off so much light and warmth, it allows my soul to thrive. The word for strawberry is food that's shaped like a heart.
"The I is not the focus of the language. For example, you wouldn't say I paddled down the river. The world view is that nature acts on me, so you'd say, the mighty river carried my canoe as I paddled. It's a totally different way of looking at the world."
"Language is rooted in the land. Its absence cuts away the expression of part of vital world view. I know one woman who can identify 120 types of trees by the sound of the wind as it blows through them," says Parkhill.
With his Nunavut experience under his belt, Parkhill went to see the then New Brunswick Minister of Education, Kelly Lamrock. They had met when Parkhill was working for Microsoft. His plan was to ask the minister to put together a committee of elders who spoke Maliseet and Mi'Kmaw, Indigenous languages of New Brunswick, and talk about the perceived importance of language re-vitalization efforts.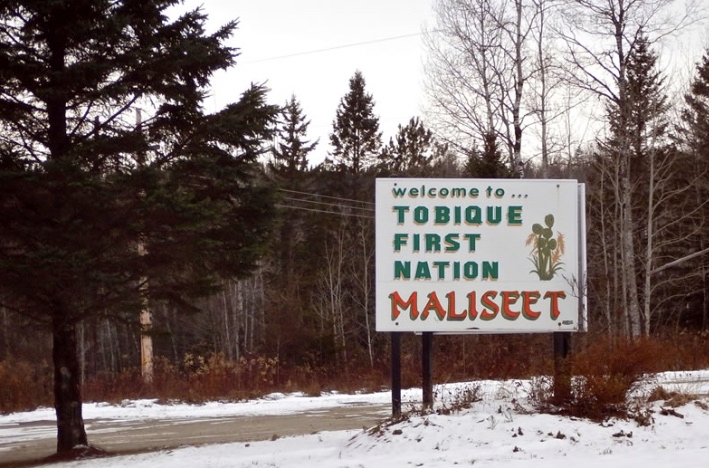 One elder hadn't spoken the Maliseet language since he had been in residential school, Parkhill said. The prospect of speaking the language still filled him with panic.
The Maliseet and Mi'kmaw languages are closely related, and those Nations make up the Wabanaki Confederacy along with the Passamaquoddy, Abenaki and Penobscot Nations. The Wabanaki Confederacy is indigenous to the Saint John River valley area across the current borders of New Brunswick and Quebec in Canada, and parts of Maine in the United States.
Parkhill has worked with communities solving their Indigenous language issues since 2006 and with community help and support has published several Indigenous-language books. He thinks the best approach now is for first speakers to transfer the language to children directly.
"It's hard to find a first speaker under the age of 50. If you take away the language, you take away the ability to be able to talk to Creator," he says.
"Research has shown that to get comfortable in a language, you need 20 hours of that language a week for three years. The question is who is best placed to do that? Ideally, first speakers need to be transferring language to children."
'There are very few first language Indigenous speakers left in almost all of the Indigenous Languages," says Sam Hill. "The revitalization effort is increasing second language Indigenous speakers and they in turn are nurturing their children to hear and speak their Indigenous language first."
"It's important to work on infrastructure. In Ontario for instance, a grade 12 Ojibwe course doesn't necessarily count as a credit for admission to a Faculty of Education in university," says Parkhill. "How does a student wanting to teach Ojibwe gain their credentials if taking Ojibwe excludes them from entry? There is a will to fix this. Everyone wants to do something, but they don't necessarily know what to do."
Some charities are working in the Indigenous language space. Sam Hill was the National Manager of Indigenous Languages Initiatives at the Prince's Trust Canada, which he says had a vision of supporting the revitalization of Indigenous Languages, and which produced the book The Old Man of Pangnirtung.
"Prince's Trust Canada [sparked] the flame inside me to continue to work in Indigenous Languages," says Hill. "I was in the midst of completing my MBA and saw a job description for a Project Manager for Indigenous Languages [at Six Nations], where I could work remotely if needed. This aspect was very important to me as I am caretaker to my Mother, who is an Indian Residential School Survivor. My passion grew from an acknowledgement that my Mother's Indigenous voice was taken away from her, and a realization that I can help do something about that."
"I've worked with charities, with Sick Kids Hospitals and with the Winnipeg Children's Hospital Foundation," says Parkhill.
"But charities and foundations need to be careful. One thing I've noticed about a lot of these organizations is that they take a 'we want to do this for them' approach. But did 'they' ask for that? Or a charity might seek funding for a national program, which just shows they don't understand the terrain.
"Some charities use 'elders for hire'. But no elder would ever call themselves that nor charge money, and would rather accept an honourarium if offered. Elders don't travel to you. You have to go to the community you are serving. If you don't go through that process of communicating with local protocols, don't bother. There's a saying, 'don't trust any Indigenous person that uses the word we, and don't trust any non-Native person who uses the word they.'"
"The best thing is to hire someone to teach you the protocols. Being respectful puts everyone on the same footing. One thing I've learned about in working on this is that the racism is pretty bad. If asked by the Indigenous population they are supporting, people need to exercise their privileged voice. Unfortunately, the need for non-Native leaders to take this on still exists. Charites can have that voice."
Feature Photo: Mike Parkhill
Related
Amidst pandemic challenges, Community Food Centres Canada establishes its first Arctic partnership