By Wanda Deschamps (February 18, 2021)
How to lose everything: A memoir, Christa Couture, Douglas & McIntyre, September 1, 2020, 228 pp., $24.72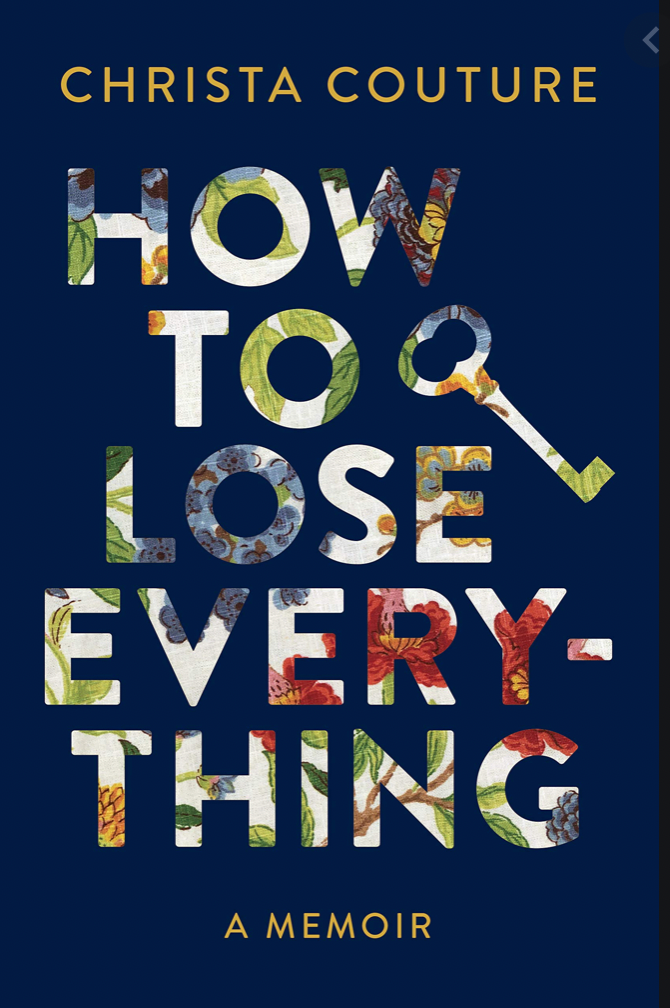 Full disclosure: I wasn't going to read How to Lose Everything by Christa Couture. I heard a bit about the content: childhood cancer, the death of an infant followed by the loss of her one-year old baby, then divorce and thought: "No. This one is not for me."
For some reason (and I cannot quite remember why), I changed my mind and read it.
And I am so glad I did.
Couture's story centered on tragedy, including cancer in her bone at age 11, resulting in an above-the-knee-amputation at the age of 13, reappearing in her thyroid in adulthood, as well as the loss of two infants—almost unimaginable for many of us—is actually uplifting.
How?
Couture's perseverance, openness and commitment to tell the story—her story of survival.
There is so much to learn from her lived experience, and she is generous in sharing her wisdom.
For example, the beginning lingers over various instances of answering to others if she has children before landing on this reflection of those exchanges. "In the thirteen years and counting since Emmett's death, I haven't found a suitable reply to the question. Considering the human variables, it's probably impossible to find a consistent staple response."
This level of transparent self-examination also allows comment on some of what our society implies about those that have suffered immensely, that they have perspective and proportionality, they maintain compassion and they develop gratitude. As if anticipating that this is something we wish to test for its truthfulness, Couture asserts:
"The loss of two children has deepened my compassion for others, expanded understanding, inspired a letting go of little things and defined what matters most."
And Couture adds that underneath it all, loss also provides an avenue to seize opportunities that might not present themselves if the status quo had been maintained. "Nothing could make my children's deaths seem worth it, but I can also feel gratitude for some of the changes. It's a duality that's hard to accept."
Duality is a good descriptor for Couture's story because, she does not hold back at any point from sharing that time and time again while she has indeed lost deeply, she also gained.
And before the prologue concludes we learn a bit of that very good news. Couture had a daughter in 2017.
This award-winning Canadian musician also has an enduring relationship with her lifelong best friend, Susan and closeness with members of her family.
A letter from former First Lady, Barbara Bush, secured by her American stepsister after, Christa's childhood cancer diagnosis is only one example of the kind of tenderness underscoring many of her relationships. Her recant of the communication printed on White House letterhead is also an example of Couture's warmth and wit. As is the story of crowd fundraising for her prothesis—micropresser knee—named Kneeraiser, managed by Susan.
No wonder she is also a stunning lyricist.
A third of the way through the book we are introduced to the lyrics of her "first requited love song" and, as she shares other lyrics, we gain a new lens of learning through and from Couture's life experiences. And if these experiences give the book a richness through their breadth then the various forms of her identity enhance that richness through their depth.
Couture's ownership of her status as an openly disabled, divorced, Indigenous (Cree), queer mother and woman is empowering and perhaps one of the, if not the reason, she is able to write such a forthright, honest and open account.
Couture is a person who knows who she is. Only a person with a level of self-awareness, self-assuredness and an array of lived experience in tragedy and loss could write:
"How to lose everything: a field guide.
This is what I know – first your heart will break…….
You will start by staying in bed….
Try to wait….
The early days of shock need to pass…
Wait….
Forgive yourself….
Remember that disconnection can protect you when you need it, and joy is not a denial of your loss.
Some forms of grief will run their course….
For that, sorrow is a powerful and wise emotion, and you will be wiser with her.
Remember: you have the right to honour….
And – you have the right to forget…."
Couture's memoir published by Douglas & McIntyre in 2020 has already resonated with readers evidenced from the reviews in the opening pages. As we enter the second year of our global pandemic and more and more of us endure various losses, including of loved ones, I anticipate that her book will be well received and viewed as very meaningful.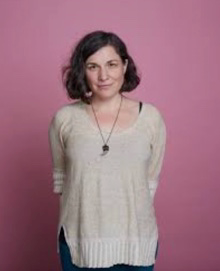 In the longer-term I am also hopeful Couture will emerge with even greater prominence in the disability community as a vocal, disabled woman who is proud of her Indigenous and queer identities. This would be welcome because while COVID-19 has put a stronger spotlight on the structural gaps hindering the disability community, especially around employment, the disability community is in need of more champions who can increase the profile of the disability justice movement.
Couture who has proven time and time again that not only can she survive whatever life hurls her way, but she can, in fact, triumph. I am looking forward to continuing to follow her online and media presence and profile
I am also looking forward to hearing more about life with her daughter, Sona. The book is dedicated to her "on the other side of everything."
(Wanda Deschamps is founder and principal of Liberty Co, a consultancy working to increase the participation level of the neurodiverse population in the workforce.)
More reviews from Wanda Deschamps
The Art of Logic: Arriving Just in Time January 28, 2021
Tomboy: Has appeal for all readers November 24, 2020
Trampled by Unicorns: Big Tech's Empathy Problem November 9, 2020
Calling Bullshit: 'There are three kinds of lies: lies, damned lies, and statistics.' November 4, 2020
The Conscious Creative: Creating your own values-driven practice October 6, 2020
The Power of Disability: A book about life June 9, 2020
I Overcame Autism: Moving autism further into the public conscience April 28, 2020