by Evan Adamson (September 3, 2020)
No Justice in the Shadows: How America Criminalizes Immigrants, Alina Das, Bold Type Books, April 14, 2020, 272 pp., $33.12
A hard but necessary read, No Justice in the Shadows by NYU law professor, Alina Das, encourages empathy while stressing fundamental rights for immigrants under American law.
When reading about the individuals whose stories are represented in the book, Das' background as an immigrant rights' activist and lawyer gives the book a deeply personal feel.
In No Justice in the Shadows, Das reviews the historical context of the country's immigration policy in a deliberate manner. From legislated xenophobia against Chinese immigrants in the late 19th century, through its exploitation of migrant Mexican workers in the 20th century to the Obama administration's crackdown on the border in the 21st century, the immigration skeletons in the closet are laid bare.
Das writes that during the 1980 and 1990s, there was a punitive overhaul of immigration law using "local police, prosecutors, criminal courts, corrections, probation, and parole departments to identify and deport more people than federal immigration officials ever could alone."
And from that, new infrastructure emerged, part of which was the Criminal Alien Program, Secure Communities, justified on the basis of public safety. These programs would target the "worst of the worst." But what happened is the programs made any immigrant who came into contact with the criminal legal system get on a fast track to deportation—including people who never end up being convicted of a crime or who receive only minor records.
The many stories related in No Justice in the Shadows are sad.
"Immigrants like Juana Villegas saw firsthand how bad it could get. In 2008, she was driving through the small suburban town of Berry Hill, Tennessee, when a flash of lights and a siren alerted her to a Davidson County police car behind her. Juana pulled over. The officer asked for her license and registration. Being undocumented, she had neither. The officer promptly arrested her for a misdemeanor traffic offense and took her to Davidson County Jail.
"Juana was nine months pregnant. Three days into her custody, her water broke. Rather than release her, Davidson County officials continued to honor the ICE detainer request. Police officers took her to a local hospital, shackled her leg to the bed during delivery, and then returned her to jail without her baby or a breast pump. As her baby developed jaundice and she developed a breast infection, local law enforcement kept her in custody. Two days later, she was taken to criminal court, where she was sentenced to time served for unlicensed driving and released pending deportation proceedings.
Using personal anecdote and historical framework, Das proposes something very hard to argue against, that the United States has, for immigrants, become a "crime-based deportation machine," where minor infractions such as marijuana possession without an intent to distribute can lead to someone getting deported to a country they haven't lived in since they were two years old.
She points out the inherent racism in such a system, where a largely white America is perceived as having to defend itself against "dangerous illegal aliens," words that, in and of themselves, dehumanize the group they target.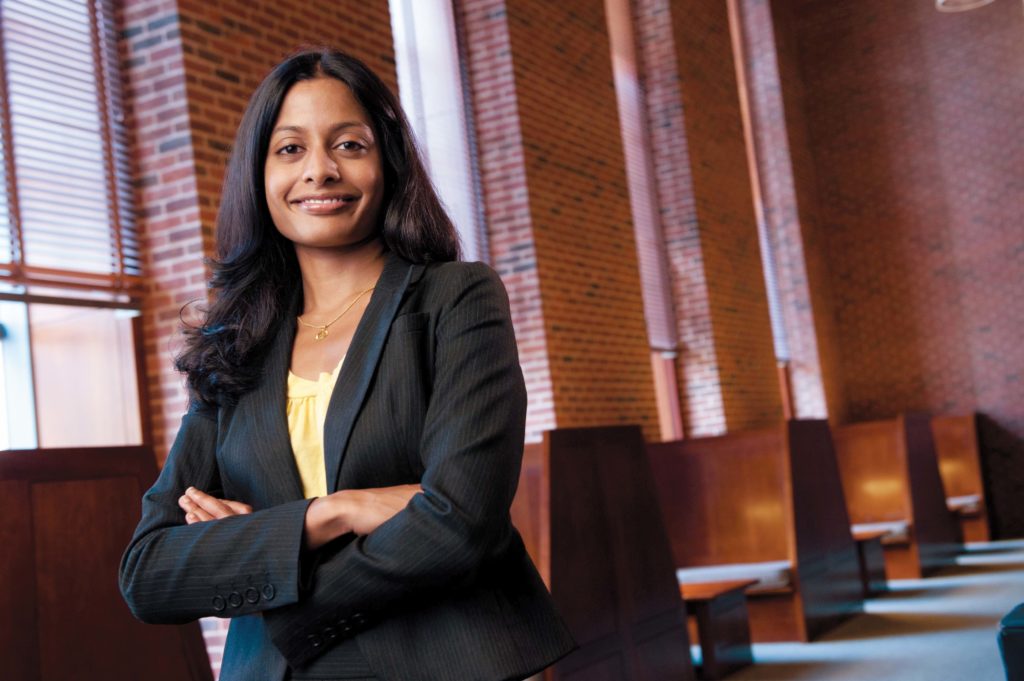 Juana Villegas' experience ended up in a rare victory.
"Juana Villegas fought back. She spoke out against her treatment and the practice of shackling incarcerated women during labor. She sued Davidson County, and six years after her arrest, she received a special visa to remain in the United States with her son."
"[Her] treatment shocked the conscience of Davidson County. The county withdrew from [Secure Communities] agreement in 2012 … and paid a six-figure settlement for shackling Juana. Her victory was a rare one. If it weren't for legal intervention, she would have disappeared into the deportation pipeline like millions of others."
Without shying away from the big issues surrounding the structural discrimination that exists within the American immigration system, and leaning into a more personal narrative, No Justice in the Shadows is both academic and heartfelt, well-researched and intuitive, a worthy addition to any shelf.
Also reviewed by Evan Adamson
The rise of hacktivism and the Anonymous collective (May 4, 2020)
Honest truth at the heart of the movement (April 15, 2020)
Think about the journey you've just taken (April 15, 2020)