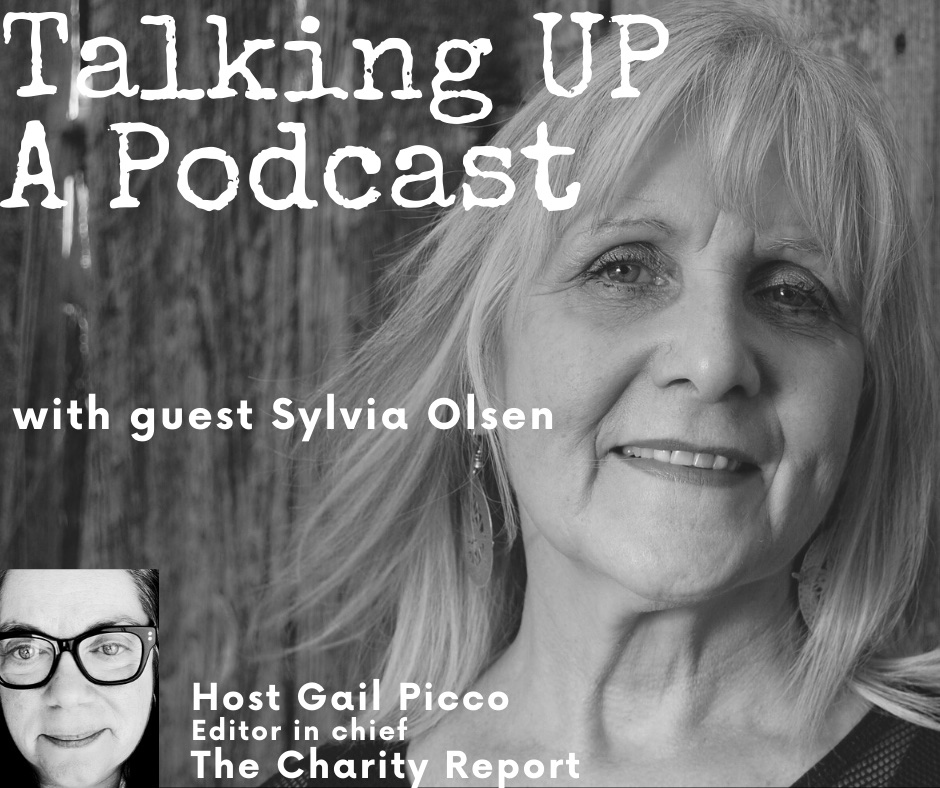 (June 22, 2021) Unravelling Canada: A Knitting Odyssey by Sylvia Olsen begins to untangle the messy business of Canadian history through a journey of knitting that takes her to 40 communities across the country. From the history of quintessential Cowichan sweaters made by Coast Salish knitters and Newfoundland Outport Nursing and Industrial Association (NONIA) to modern-day yarn mills in New Brunswick and Alberta, Unravelling Canada, Olsen's 20th book, is a discovery of an everchanging landscape, covering themes ranging from personal identity and cultural appropriation to "boyfriend" sweaters. Olsen married into the Tsartlip First Nation near Victoria, BC, and developed relationships with Coast Salish knitters through her family's sweater shop.
Canadian poet Lorna Crozier said of Unravelling Canada that "This book knits us together, not only with strands of wool but with compassion, intelligence, caring and storytelling of the most appealing kind." In 1972, Sylvia Olsen married a Coast Salish man and moved onto a First Nation shortly after that, where she lived for 30 years, giving her a unique perspective on the country we call Canada.
Talking UP is an interview show dedicated to writers, journalists and authors working on issues of social justice, equity, and the nonprofit sector. Guests talk about their reporting and research, what drives their work, and what's important to them. Listeners will have the opportunity to widen their lens, develop their understanding and figure out where we might go from here.
See Review of Unravelling Canada
More Talking UP podcasts
Episode 5: No Apology – Indian Residential Schools and Legacy of the Catholic Church with Reverend Michael Coren June 10, 2021
Episode 4 – Neglected No More: André Picard talks about COVID in long term care facilities May 28, 2021
Episode 3: Guaranteed basic income, interview with Jamie Swift and Elaine Power May 21, 2021
Episode 2: Métis history comes alive with Katherena Vermette May 10, 2021
Episode 1: Fundraising for the Environment with David Love April 30, 2021