(March 12, 2021) Quebec has the most active QAnon community of all Canadian provinces and is exporting French-language conspiracy talk outside of Canada.
On February 26, La Presse reported that Daniel Pilon, one of Québec's most influential conspiracists, was stricken off for life from the province's order of professional accountants for "speech deemed unworthy of the profession." Pilon, whose YouTube channel has close to 30,000 followers, has accused China of circulating the virus to crash the stock market and said that COVID vaccines contain microchips planted by Bill Gates. He has recently been fined $10,000 for violating public health regulations and ran in the Quebec riding of Vaudreuil during the 2018 election as a member of an emerging provincial political party Citoyens de Pouvoir (CAP).
"CAP started out as a movement seeking to represent independent voters in the provincial legislature," according to the website antihate.ca, which follows the spread of hate and conspiracy theories in Canada.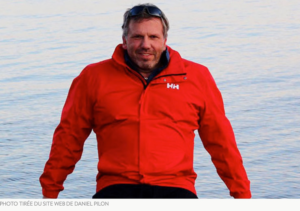 "It then changed trajectory when Bernard 'Rambo' Gauthier, a well-known union activist, became the party's leader in 2016. A few months into his leadership, Gauthier became a member of La Meute, a Québec-based anti-Muslim group, which helped the party make inroads with other factions of Québec's hate ecosystem."
In the months leading up to the 2018 provincial election, CAP elected Stéphane Blais as leader, who helped recruit the largest slate of candidates in the party's history. Blais, a leading figure of Québec's anti-mask movement, made news when he launched a lawsuit against the provincial government to overturn COVID-19 restrictions.
The owner of an accounting firm, Blais created a foundation, the Defense of the Rights and Freedoms of the People (FDDLP) after receiving close to $500,000 during a three-hour web-a-thon held on the alternative channel "le Stu-Dio" today. The FDDLP mission is to deny the seriousness of the pandemic and plans broad legal action against the Quebec government on March 12 challenging the constitutionality of its health measures.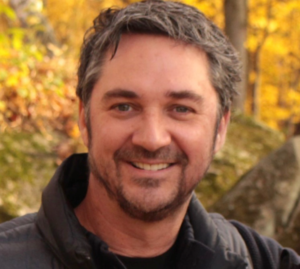 In addition to bringing legal action against the government, Tristan Péloquin of La Presse reports that FDDLP gives legal aid to "to various leaders of the anti-mask movement who have been in court in recent months" including a former police officer who was arrested for the intimidation of two journalists and an activist who tried to accuse Premier François Legault and his deputy health secretary Horacio Arruda of "high treason" in criminal court.
Like Pilon, Blais is facing a complaint from the Order of Chartered Professional Accountants. They are accusing him of having made remarks unworthy of his profession by arguing that the pandemic is a 'premeditated crisis' and an 'international coup d'etat', 'a clique of powerful thugs 'which aims to set up a dictatorial system which legitimizes the repression of citizens under the pretext of protecting society'," says La Presse.
According to Radio Canada reporter Brigitte Noël, Blais associate Alexis Cossette-Trudel's media company Radio-Québec "was one step ahead of the rest" with the QAnon conspiracy . His YouTube channel had been focusing on QAnon since 2017.
"With the pandemic and QAnon's influence, Radio-Quebec themes become more strident." Cossette-Trudel published "webjournals," which claimed among other things that Justin Trudeau is surrounded by pedophiles and that the arrest of Barack Obama is imminent. His postings have accumulated millions of views.
"In early October, Facebook purged QAnon-related pages, groups and accounts. Cossette-Trudel's various pages, and his 'Radio-Quebec' video stream, were among them," according to CBC reporting. "Ten days later, YouTube did likewise, pulling the plug on Radio-Quebec and its associated revenue streams."
Before his ban, Cossette-Trudel's YouTube channel had 124,000 followers.
Quebec has the most active QAnon community of all Canadian provinces and is exporting French-language conspiracy talk outside of Canada.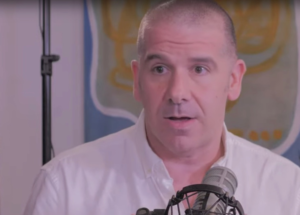 At anti-mask protests in Quebec over the summer, people wore red MAGA hats, displayed QAnon slogans such "WWG1WGA" (Where we go one, we go all) and carried American flags along with their Quebec flags. Protests continued in the fall of 2020—a march of thousands in September, at which some protestors carried "Trump 2020" flags, a smaller one in October and a larger one in December at which hundreds of thousands of dollars' worth of tickets for public health offenses were issued.
"To the uninitiated, the universe of QAnon may seem completely implausible," Radio Canada's Noël reports. "Q-Anon supporters rally behind the idea that pedophile satanist politicians run international child trafficking networks, that 5G is dangerous, vaccines are harmful and Lady Gaga is a cannibal … Basically, it's an amalgamation of conspiracy theories centered on the idea that the world is corrupt, and that Donald Trump is the savior."
The ties between Blais and Cossette-Trudel are close, says La Presse. Cossette-Trudel ran for the CAP in the riding of Gouin in the 2018 provincial election and participated in the creation of the foundation in its early days.
Blais is also the trustee of a private trust owned by Cossette-Trudel. The trust was created in "the aim of protecting" Radio-Quebec from attacks "coming from all sides." He needed someone he could trust to structure his business, Blais told LaPresse.
Cossette-Trudel has been banned from Facebook since October 2020 and was banned from Twitter in the wake of the January 6 Capitol riots.
But Cossette-Trudel's influence is not limited to the province of Quebec.
Researcher Rudy Reichstadt, of the Conspiracy Watch in France, says that Cossette-Trudel is "an important vector for the export of the [QAnon] phenomenon to Europe." 
Reichstadt observed that QAnon themes began to circulate around French-language conspiracy groups such as Cossette-Trudel's Radio Quebec. Later, the same themes began to appear in French conspiracy communities in Switzerland, Belgium, and France.
Pilon, Blais and Cossette-Trudel are not chastened by regulatory reprimands. In a statement at his trial where he ended up being fined $10,000, Pilon said that the pandemic "was created to incite panic on a general scale. It's very, very, very big. It's not just my imagination."
They are also joined under the CAP banner by Daniel St-Hilaire who ran in the 2018 provincial election. He had previously been a candidate for the Bloc Québécois in 2015.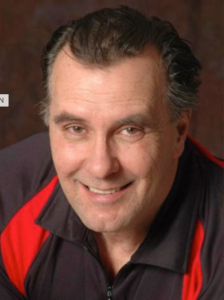 According to antihate.ca, St-Hilaire, a former Olympic coach, "has become increasingly active within circles that peddle hate … and that according to a report published by antifascist activist Xavier Camus, St-Hilaire has endorsed the Great Replacement theory" which espouses that the white people living in western countries are being deliberately replaced through mass immigration of people of colour.
He has denounced labelling La Meute a hate group, calling that label "systemic racism against the québécois people." He has also participated in events in collaboration with the Storm Alliance, who protest the Trudeau government's immigration policies, raising concerns about an influx of Muslims," according to antihate.ca.
Since the beginning of the COVID-19 pandemic, St-Hilaire has used his platform to raise the profile of conspiracists like Cossette-Trudel, and has attended several anti-mask rallies, occasionally as a guest speaker. '
Yet St. Hilaire is still revered in the province's athletic community.
In August 2020, the Fédération québécoise d'athlétisme wrote an emotional farewell to St.-Halaire upon his retirement saying "It was with great emotion that we learned of the retirement of a true legend, a trainer who marked his generation with his exceptional results and commitment, Mr. Daniel St-Hilaire. His passion and dedication were the key elements of his successful and dazzling career, an athletics adventure that lasted 48 years!"
And the organization of QAnon conspiracy theorists, anti-masker hate groups is continuing a pace.
The CAP, which received 0.34% of the total vote in the 2018 provincial elections, has been reaching out to extremist hate groups like Mouvement Républicain du Québec (Republican Movement of Québec) and La Meute, hoping to consolidate their base in preparation for the next round of provincial elections in 2022.
The Defense of the Rights and Freedoms of the People continues to fundraise.
In 2019, Francois Legault's Coalition D'Avenir Quebec government passed a bill banning the wearing of religious symbols by government workers, including teachers and principals. Many have raised objections to the bill, saying that it targets Muslim women unfairly. Additionally, under Legault's CAQ government, a values test has been introduced for immigrants, and immigration into the province has been reduced overall.
And Legault has recently taken aim at what he calls 'radical activists' threatening 'freedom of expression.
In a lengthy February Facebook post Legault referenced the suspension of University of Ottawa professor Verushka Lieutenant-Duval's after she used the n-word in a class discussion about how some communities have reclaimed terms over time.
The premier said that using "some words can hurt," and "the pain of those who feel it must be recognized," but said their cause must not be hijacked by radicals intent on intimidating and burning freedom of speech, CTV news reported.
Legualt added that victims of racism and hate speech must be heard but that freedom of expression is a pillar of democracy.
Related
Trumpism in Canada January 11, 2021
Hate speech aimed at public figures: Who's targeted? October 23, 2020
Right wing extremist groups growing in Canada: Muslims and the prime minister key objects of their scorn June 21, 2020