Welcome to The Charity Report Book Shop featuring the titles curated especially for people working in the nonprofit sector. From Biography and Memoirs to Trends and Theory, our Review Panel, made up of a diverse group of people working in the sector, has read and reviewed them all for you. The Book Shop is organized by 2021 releases and any books published prior to 2021 are organized by category. Each book is linked to its review and to buy the book, simply click on the title or the book cover. Happy browsing!
2021 Books
Reviewed by Kathleen Adamson July 9, 2021 The Meditations of Marcus Aurelius, emperor of Rome from 161-180CE, make up one of the most popular and enduring works of philosophy of all time, although they were never intended for public consumption. The texts, divided into 12 notebooks, consist of personal reflections, intentions to do better, and affirmation of the basic principles of Stoicism. But Aurelius was no abstracted ponderer—according to editor Robin Waterfield, he was 'a man who longed to do good and to love all humanity, while… his status as an emperor impeded his achievement of these goals.'
---
Books (2019 & 2020)
Biography & Memoir
Review by Wanda Deschamps.Full disclosure: I wasn't going to read How to Lose Everything by Christa Couture. I heard a bit about the content: childhood cancer, the death of an infant followed by the loss of her one-year old baby, then divorce and thought: "No. This one is not for me." For some reason (and I cannot quite remember why), I changed my mind and read it. And I am so glad I did.
Reviewed by Sharon Broughton: Soul Full of Coal Dust is a riveting account that is part memoir, part medical and legal thriller, part underdog takes on the Goliath of systemic injustice.  With devastating clarity, it exposes the corruption, fraud, and medical, legal, and corporate malpractice that has denied miners and their families the life support and medical care that is their due.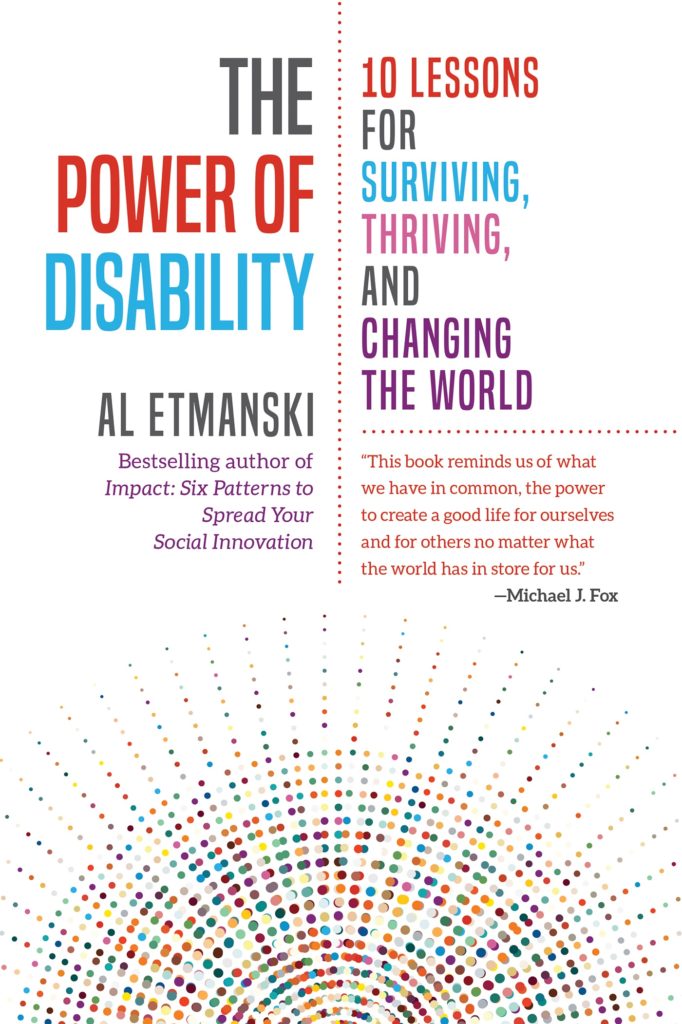 Reviewed June 9 2020 by Wanda Deschamps: "It is perplexing that the world still suffers from such a limited understanding of disability.
Reviewed June 2 2020 by Maryann Kerr: "If you have suffered burnout you will find some solace wisdom and practical advice on how to avoid it from this sysmpathetic title by Legaullt"
ReviewedApril 28 2020 by Wanda Deschamps: "By publishing her memoir Sarah sets herself apart within the autistic community and its allies. And a voice she is--biting humorous insightful and candid. She bills her book as an 'anti-instruction guide.'"
Reviewed March 18 2020 by Diane Hill: "... an overview of political and social problems in the U.S: including the growing anti-science movement the false safety of gated communities class and race issues within a broken mental health system and more.
Reviewed May 8 2020 by Gail Picco: "Make no mistake, the Joan of Arc of cable news, the one challenger to Fox's top spot is Rachel Maddow, a lesbian woman whose only nod to being on a prime time television is a  swish of eye shadow, a dot of lip gloss, a sweep of mascara and a "$20 jacket" over her usual t-shirt and jeans."
Reviewed February 26 2020 by Gail Picco: "Desmond Coles' The Skin We're in is a must-read for anyone interested in ... how racism permeates our political and social structures from former Toronto Star columnist."
Reviewed February 26 2020 by Gail Picco: "Tessa McWatt's story is a singular tour through the lives of generations of men and women who contributed to McWatt's racial identity. She calls her background "the forced intimacy of four continents of which I was the symbolic child the miscarriage of colonialism."
Reviewed October 29 2019 by Juniper Locilento: "David Brooks who describes himself as a cross between a journalist and an academic has set for his topic nothing less than the meaning of life."
Reviewed July 25 2019 by Gail Picco: "When 28-year-old Stephanie Land unexpectedly becomes pregnant she decides to have the baby. As she used food stamps at the grocery store customers pointedly say 'you're welcome' as if they were themselves paying for her groceries."
Reviewed August 29 2019 by Maryann Kerr: "Mulgrew as one of eight children and the eldest daughter tells a compelling and captivating story about growing up Irish and Catholic in middle America where her large boisterous family was led by a charming iconic patriarch and a mother who was unlike any other in Iowa."
Reviewed December 20 2019 by Nicole Salmon: "The rise from a modest online following to being internet famous"
ReviewedAugust 29 2019 by Roger Ali: "As a liberal and progressive son husband father and leader Yousafzai breaks all the norms of his time profoundly impacting on his family students country and people around the world."
Reviewed February 14 2020 by Lucy White: "Practically speaking the Buddha's teachings are about training the mind."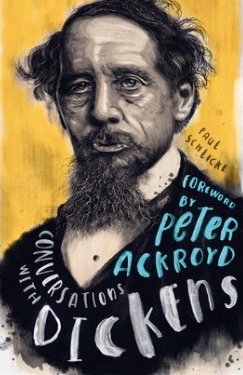 Reviewed February 7 2020 by Katherine Verhagen Rodis: "Dickens was one of the few authors to use orphans and convicts as lead narrators or prominent figures in his novels (e.g.Oliver Twist) or to explicitly mock prevailing economic philosophy of his time."
Reviewed August 29 2019 by Juniper Locilento:"When I thought of human trafficking I pictured lost young women. Glassy eyed. Too thin. But I pictured it as an 'elsewhere' problem not one that was happening in my own backyard literally. But the author wrote about locations I'm familiar with – Highway 27 Richmond Hill Brampton."
Reviewed July 25 2019 by Katherine Verhagen Rodis: "Mistakes to Run With Yasuko Thanh's first non-fiction book is a brave self-examination into her journey from an underage sex worker on the streets of Vancouver to an acclaimed full-time fiction writer."
Environment & Health
Reviewed by Gail Picco: In What Bears Teach Us, Sarah Elmeligi explains where bears live, how they live, how they learn and what brings them pleasure (scratching is involved). "Every moment of every day, a bear makes a decision based on its learning or the present circumstances and its estimation of what may happen next." Elmeligi's encounters with individual bears tell us more than we can imagine we might know, and after reading the book and lingering over its photos, we do learn a lot, about ourselves and about bears—all without leaving the couch.  She's generous and lays down the framework of a true co-existence between humans and our animal cousins.
Reviewed by Gail Picco: "Takaya's life was very odd for a wolf," writes Carl Safina in his forward to Takaya: Lone Wolf. "Wolves are very social. They usually live in families, just as we humans do. Takaya came, alone, to a small island without food or reliable fresh water. Yet this unusual, mysterious, different wolf found his way to survive, for years."
Reviewed by Roger Ali: Covid-19 is a hot topic, and living through a pandemic, during unprecedented times, has heightened our awareness and growing concerns about the virus, when it will end and what worse threats may come next. Debora MacKenzie, an award winning veteran journalist, draws our attention to what warnings were ignored, outlining a compelling history of significant recent outbreaks and how we can be better prepared for the next one.
Reviewed April 8 2020 by Adya Afanou: "In this war public transit is losing and in turn we all are. But the issue goes beyond the simplistic 'bus and train vs car' or 'privileged vs under-privileged' rhetoric and goes to the heart of a debate about transportation."
Reviewed May 1 2020 by Katherine Verhagen Rodis "hildren and youth with multiple adverse childhood experiences
like physical or emotional neglect. She sees young people at their most vulnerable and shares their stories as well as her lived experience...................."
Reviewed on October 9 2019 by Katherine Verhagen Rodis: "The high cost of disaster capitalism.
Reviewed on October 9 2019 by Katherine Verhagen Rodis: "Klein's book is alarmist. But it's an alarm that many of us have been ignoring as our house is crumbling around us on fire and burning."
Reviewed January 21 2020 by Gail Picco: "It's the kind of book we can keep in our back pocket and look at every day to help us see the difference between right and wrong. You can open No one is too small to make a difference to any page and find an epistle for the future."
Reviewed October 9 2019 by Juniper Locilento: "We like to think we are the smartest species to have roamed the Earth the actions outlined in this book strongly suggest otherwise."
Indigenous
Reviewed April 15 2020 by Evan Adamson: "Emotive writing and beautiful imagery aside if you know anyone who has a lack of empathy for Indigenous communities please ask them to read this book."
Reviewed March 6 2020 by Gail Picco: "Echo Desjardin is no ordinary 13-year-old Métis girl. She is a time traveller. And though Echo's time travel doesn't lighten her load she does get a front row seat in her own history..."
Reviewed by Gail Picco October 4 2019: "a beautiful resource that as an opportunity for Canadians to see Indigenous children and youth as the heroes of their own stories. The graphic format underlines their valour."
Reviewed August 15 2019 by Diane Hill: "White Canadians who harrumph at the use of the word 'genocide' to describe our country's treatment of Indigenous communities ignore the historic proofs all around us. In A Mind Spread Out on the Ground Alicia Elliott's description of the process is devastating..."
Reviewed October 4 2019 by Gail Picco: "Edgar Villanueva argues that at its core philanthropy is colonialism. There's the haves and the have-nots the us and them with us being mostly "white saviours" with money.
Reviewed October 4 2019 by Christopher Barry: "A practical guide to respecting cultural differences improving personal relationships and organization interaction."
Reviewed August 15 2019 by Sharon Broughton: "It took 37 years and more hardships than most will ever experience for Jesse Thistle to be reunited with his Metis-Cree heritage culture language and traditions a connection lost when he was three years old."
Reviewed April 15 2020 by Evan Adamson: "While the wording is deceptively simple the images coupled with the narrative drives a story that makes Alice in Wonderland seem like a trip to the grocery store."
LGBTQ2
Reviewed December 18 2019 by Katherine Verhagen Rodis: "Throughout high school and early university Jackson dealt with his gender dysphoria by presenting as a popular "pretty girl" the "best girl that [he] could be" dating heterosexual boys. But though he felt socially accepted it felt like he was playing a deceptive game"a game that I was winning."
Reviewed December 18 2019 by Krishan Mehta: "While there are a plethora of films and resources about Stonewall Duberman's book occupies a special place in the canon because it uniquely and deliberately draws on the perspective of six individuals to create a personal and nuanced account of what happened that morning."
Management & How-To
Reviewed by Sharon Broughton: As author Michael Prosserman reveals his story of creating the hip-hop-inspired UNITY charity, impacting more than a quarter-million young people across Canada, leading a non-profit from spark to succession captures the essence of this remarkable book. It's a story of his transition from the role of founder and executive director to new leadership.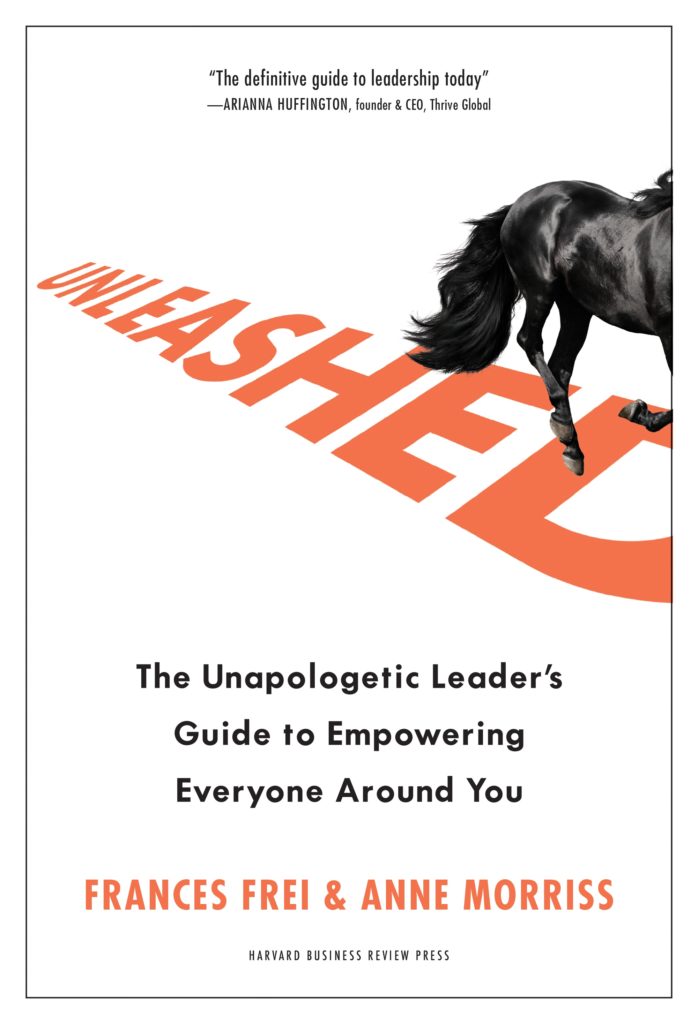 Reviewed September 2 2020 by Sharon Broughton "For nonprofit leaders Unleashed offers a compelling blueprint for successful leadership in a methodical way
Reviewed May 12 2020 by Sharon Broughton: "This book would be a great tool to help leaders prevent prepare for respond to manage and bounce back from a crisis. Consider it as a gift for your senior team and workshop some of the ideas with your staff group ... to help build confidence ."
Reviewed April 24 2020 by Roger Ali: "By painting a picture of a messy desk piled with paper unopened letters unread books Kondo starts with what many of us can relate to—a mad search for a file and being unable to find it."
Reviewed October 25 2019 by Maryann Kerr: "The bosses Brownlee is hoping to help with are those who are well-intentioned but perhaps just average managers. Brownlee calls them "difficult" and points out this is a relative term."
Reviewed Sept 20 2019 by Christopher Barry: "an important reference for every project manager in the charity sector."
Reviewed September 20 2019 by Sharon Broughton: "'Earned wisdom from 55 leading experts' this 576 page tome is non-profit management boot camp in a book."
Reviewed November 18 2019 by Gail Picco: "Mattone would like you to consider your character and your values as you consider your leadership-- courage loyalty honesty and gratitude."
Reviewed September 26 2019 by Cindy Wagman "it's like sitting down with a trusted mentor ... and getting the real lowdown on how to be successful in podcasting. She's both friendly and frank. She tells you what to do and very clearly what not to do."
Reviewed September 26 2019 by Joanne Linka: "... a must read for anyone starting out as a grant writer and for anyone who feels daunted and overwhelmed by the task of writing a grant."
Reviewed November 18 2019 by Roger D. Ali MBA CFRE: "Studer provides practical tips that resonates with my own leadership journey to be a good follower and influence others."
Reviewed February 4 2020 by Maryann Kerr: "The root of Vacanti's approach is in imagining the sense of belonging you might feel when you are able to express your full and unique humanity at work."
Reviewed June 5 2019 by Gail Picco: "Chang writes that while she understood that she wasn't an expert on poverty healthcare or human rights she firmly believed "the same techniques for innovation [that] have fueled dramatic progress in Silicon Valley can be the basis for creating radically greater social good."
Reviewed January 29 2020 by Diane Hill: "Grammar as blood sport."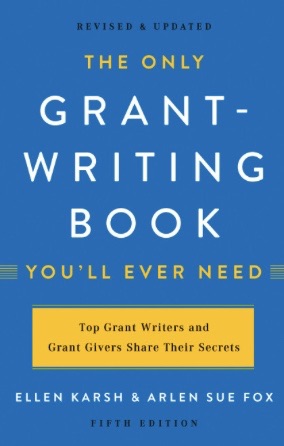 Reviewed January 28 2020 by Joanne Linka: "A comprehensive guide like this one that covers the grant writing process from the inception to the final report with a multitude of tips definitions and guidelines for how you can be most successful."
Reviewed by February 11 2020 Nicole Salmon: "The point of this book is to set off an alarm: the world is going deaf. We've gone far beyond the promise of the information age and are now so consumed by it that is threatens our existence."
Reviewed October 25 2019 by Mo Waja: "In Bedtime Stories Mintzberg uses short pointed narratives to drive home realties of the nature of management practices that too many experience and far too few question in a work that approaches the concept of 'Management' with an ironic humour that at times tastes a little more bitter than sweet."
Reviewed July 4 2019 by Maryann Kerr: "Plumptre takes us on a journey that encompasses both a 30000-foot view of the non-profit sector and a granular one. Bringing more than three decades of experience to the task he has filled several roles at all levels."
Reviewed February 4 2020 by Maryann Kerr: "Taylor and Lebo's Future of Work is not the future at all. It is our present reality a testament to the idea that the future has arrived."
Media & Marketing
Reviewed by Lucy White: Steve Davis has a bold and timely proposition for his readers: We can channel our outrage about persistent systemic inequities and injustices into practical activism to improve the world we live in. In Undercurrents: Channeling Outrage to Spark Practical Activism, Davis lays out a process for doing just that.
Reviewed by Wanda Deschamps: In this, her first book, released in October, she asserts that Big Tech's empathy problem is largely because its leaders are ethically vacuous at a time when setting an example from the top is desperately needed.
Reviewed by Wanda Deschamps: Given our collective heightened sense of awareness for self-improvement during the 2020 pandemic, The Conscious Creative is timely. Author Kelly Small draws from their years of experience as a creative director in advertising to build an argument that the creative industry is long overdue for an ethical detox. This guide of practical and actionable steps, however, has application well beyond current or formerly employed creative professionals.
Reviewed May 4 2020 by Evan Adamson: "The Guy Fawkes masks made popular by V for Vendetta are used as a tool to obfuscate the identity of the hacker and a symbol of the unity of the collective."
Reviewed November 28 2019 by Cindy Wagman: "... equal parts story-telling and philosophy [this book uses] stories of those who have changed their minds or beliefs to explore what can (and what doesn't) compel us to do so. At the heart of it is the simple truth that humans are not rational."
Reviewed on July 4 2019 by Gail Picco: "Given charities are now able to spend as much as they feel necessary on non-partisan political activities the timing is right for anyone working in a charity who would like to hone their advocacy and government relations skills."
Reviewed November 28 2019 by Christopher Barry: "[Hasson's focus is assertive communication] that encourages each person to take part in a shared process; one that helps promote a genuine connection between people; a connection that involves respect and trust confidence and sympathy between individuals."
Philanthropy
Reviewed by Gail Picco: From the oil-soaked Rockefeller fortune generated by "Standard Oil, infamous for its monopolistic practices" to the opioid-peddling, museum-naming Sackler Family, the history of philanthropy from the turn of the twentieth century is, Cunningham reports, at least in part a history of the growth of the philanthropic foundations.
Reviewed November 28 2019 by Cindy Wagman: "Phil Buchanana's main thesis is that for businesses to thrive they need to build an authentic relationship and understand community impact."
Reviewed by John English: "Having spent most of her life involved with the sector Gail Picco knows the problems and senses the opportunities. Her book is an eloquent plea to establish a Canadian charitable sector that is "modern problem-solving and dynamic" rather than the "moribund" status quo oriented and tax-break driven model that disappoints and disillusions all of us."
Reviewed July 4 2019 by Juniper Locilento MPNL CFRE: "While he concedes that "private funding of what individuals believe to be in the public interest is legitimate ... Reich objects to the current design of most tax-subsidized giving in perpetuity and rigid respect for donor intent."
Reviewed February 7 2020 by Gail Picco: "The book gives us an insight into a segment of philanthropists that is not necessarily the newly-minted trope of the ultra-wealthy business man wading in to fix the problems that rampant capitalism has created."
Reviewed on June 5 2019 by Gail Picco: "In a world conquered by market thinking Giridharadas writes that we've come to a point where philanthropy has to be a "win-win" for the donor and the recipient."
Reviewed November 7 2019 by Joanne Linka: "Empowerment Dialogue a terrific book for fundraisers who have just started their careers and for veterans too. It is helpful for those fundraisers who are terrified of "the ask" this approach gives the steps leading up to the ask that make the actual ask almost redundant… certainly not the big scary beast of a conversation that some fundraisers think that it is."
Reviewed October 4 2019 by Gail Picco: "Villanueva discusses how as wealth accumulates at the top 1% of society the motives of philanthropists trying to whitewash their reputations by giving away small portions of their wealth are being questioned."
Racism
Reviewed by Gail Picco: But what Glaude today—and Baldwin in his time—both understand is that the commitment to take down the structures of racism cannot overestimate the generosity of white people and their willingness to change white structures that benefit them every day of their lives.  It will take sheer numbers of Black Americans, Indigenous Americans, people of colour, and coalitions with supporters to gain the political power to make the necessary gains.
Reviewed by Krishan Mehta: In Collecting Courage fourteen Black writers – charity and fundraising leaders from across Canada and the United States – come together to speak truth to power. Or perhaps better yet, to reveal a powerful truth.  [It] is the first and only book that is brave enough to expose the poison that pervades our institutions, corrupts the corridors of power, fuels hate amongst its people, and allows injustice to flourish. But that's not its endgame. Each writer, by laying bare their pain, also expresses a special resilience through which they find love for oneself and community, create a space for healing, and invite everyone to rebuild a sector that sees its own truth and potential.
Reviewed by Ginelle Skerritt: As a Black woman, the title of this book, Black Fatigue: How Racism Erodes the Mind Body and Spirit, sparked intrigue, relief, hope and strangely, joy.  It is the joy of anticipating the appearance of an oasis in the desert; the joy of hoping that at long last, the deeply personal and painful truths that have been hiding inside, will be exposed and resolved. In this case, it is revealing the simple truth that Black folks are tired.
Reviewed by Evan Adamson "A hard but necessary read No Justice in the Shadows by NYU law professor Alina Das uses perusal stories to encourage empathy while also stressing the fundamental rights for immigrants under American constitutional law."
Reviewed March 6 2020 by Joanne Linka: "Maya Goodfellow explores how racism was woven into British society and how there is a collective denial about the bloodiness of its empire ."
Reviewed February 26 2020 by Gail Picco: "US TV personality Ed Gordon is conductor for this impressive choir a book started in 2012 just after Treyvon Martin had been killed by a "neighbourhood watchman." He noted when he started the book Michael Brown Laquan McDonald and Sandra Bland were still alive.."
Reviewed June 19 2020 by Gail Picco. "Ellison takes Juneteenth's name from the day when news of the end of the Civil War finally reached Galveston Texas via arrival of the Union Army in 1865"
Reviewed March 29 2020 Nicole Salmon: '[Kendall] provides a prescriptive call to action on how feminism can shift from focusing exclusively on a narrow list of issues where the benefits largely accrue to white women..."
Reviewed February 25 2020 by Gail Picco: "Ellison proffers indelible insight on the surgical nature of racism and the hardening of manhood in a world where urban sidewalks are trenches and the air is filled with metaphorical mustard gas. Being invisible saves you just as it erases you."
Reviewed January 23 2020 by Joanne Linka: "She clearly defines what diversity and inclusion are and how privilege unconscious bias intersectionality micro aggressions and code-switching and covering are all parts of the conversation."
Reviewed January 23 2020 by Roger Ali: "Pamela Newkirk shines a bright light on the diversity industry gives examples of successes and asks tough questions about what has been effective and why progress has been slow. She has devoted a significant portion of her life to journalism and higher education both fields in which people of colour are radically."
Reviewed February 26 2020 by Gail Picco: "The sweep of The 1619 Project is extraordinary. It reframes the growth of the "greatest country on earth" from one built on the idea of freedom natural rights and equality to one built on the back of the slave trade from which continue white people continue o benefit."
Reviewed August 15 2020 by Nicole Salmon: "McClain's page-turning narrative reveals the fear joy and hope associated with raising a black child in a world designed to strip away at their very humanity by painting a picture of them as dangerous aggressive and criminal in need of being controlled and tamed."
Trends & Theory
Reviewed by Wanda Deschamps, January 29, 2021. In a world where there is no shortage of pointless debates, Eugenia Cheng asks us to focus on how we know what we know. The Art of Logic in an Illogical World, her fourth book, engages the reader in lessons about reason versus emotion, drilling down the points of an argument to their core and presenting them convincingly.
Reviewed by By Gail Picco (January 14, 2020) The Reality Game: How the Next Wave of Technology Will Break the Truth, Samuel Woolley, Public Affairs, January 7, 2020, 272 pp., $35.00 A friend told me the other day that if I wanted to see something good happen in 2020, I should plant a flower. In this context, I couldn't help see Samuel Woolley's new book The Reality Game: How the Next Wave of Technology Will Break the Truth as an unlikely metaphorical flower. Woolley is a professor and journalist whose research is focused on how emergent technologies are used in and around global political communication.For the past 10 years he has been researching "the ways in which propagandists leverage our technology and media systems." I have seen a rapid shift in how we perceive social media," he writes, "once seen as exciting tools for connecting, communicating, and organizing, they are now often thought of as malicious platforms for spreading false news, political misinformation, and targeted harassment."
Reviewed by Wanda Deschamps: Are there any positives to the BS story? Yes. The fact we are talking about it is a good thing. Beyond that, the book's concluding chapter Refuting Bullshit is a step-by-step guide on how to challenge BS, with instructions on how to do it nicely. "Be charitable. Admit fault. Be clear and Be pertinent are some of the suggestions."
Reviewed January 28 2020 by Gail Picco: "Heath wants to convince us we 'should shift more of our energies 'upstream': .And how we can—and we should—stop dealing with the symptoms of problems again and again and start fixing them' in a systemic way..............."
Reviewed Dec 20 2019 by Christopher Barry: it argues that slow growth is nothing new but what makes it particularly worrying is the fraying of the social contract that we see across all affected countries. We seem to be back in the Dickensian world of Hard Times with the haves facing off against the increasingly alienated have-nots with no resolution in sight."
Reviewed December 5 2019 by Cindy Wagman: "Duffy explores some very common misbeliefs and uncovers the [mental shortcuts] behind them to help us uncover our own biases and how they shape our perception of the world."
Reviewed February 14 2020 by Gail Picco: "Will we wait passively to see where technology takes us? Or do we want to be more deliberate in the controls we apply to it—and if so how do we do this individually and collectively? How do we get the best from technology and restrict its worst efforts?"
Reviewed December 20 2019 by Mo Waja: "A delightfully modern take on philosophical theory ... where abstract philosophy meets real world scenarios. Lessons to overcome adversity applicable across career industry and lifestyle--all in less than pocket-size 200 pages."
Reviewed October 31 2019 by Sharon Broughton: "Hivemind is a fascinating and ultimately optimistic exploration by psychologist Sarah Cavanagh who leads us on a journey through human development across the ages helping us understand our collective selves through the lens of today's ever-present individualized online reality."
Reviewed September 12 2019 by Maryann Kerr: "When Gladwell shares details from two high profile child sexual assault cases you will find yourself stunned and you will ask yourself – would I have been fooled too?
Reviewed November 5 2019 by Gail Picco: "Maddow's book like her work on television is a n engagly-told meticulously-researched story of how the old and gas sector rules the worlds demanding you pay attention or miss a captivating piece of the puzzle."
Reviewed September 12 2019 by Christopher Barry: "It is a thoughtful and thought provoking book and discusses so much that is interesting and useful about our physical world in the 21st century. Anyone would be wise to buy it and read it and you'll be even wiser if you apply its contents and insights to the way you live your life."
Wealth Inequality
Reviewed by Ginelle Skerritt: The middle class is shrinking. Jobs are disappearing. The gap between the wealthy and the poor is widening. Fewer and fewer people control and possess a higher percentage of the available wealth.  After reading When More is not Better by top ranked economist, Roger Martin, I understand the root causes of these phenomena from a new perspective. It isn't all about greed spiraling out of control as I had imagined even though, undeniably, greed has played a significant role.
Reviewed April 20 2020 by Mal Warwick: "Everyone who follows politics in the United States is aware that the American system is rigged. In their presidential campaigns ... Robert Reich wants to explain to all of us how things have gotten so far out of kilter. And that's the timely task he's taken up in his latest book."
Reviewed September 12 2019 by Diane Hill: "[Appelbaum] shows how between 1969 and 2008 the U.S. government handed the keys over to free market thinkers. Not only did they crash us into a financial ditch they've left liberal democracy teetering on the brink of collapse."
Reviewed February 22 2020 by Katherine Verhagen Rodis: "... a collection of essays written by experienced shelter and transitional housing managers wanting to see an end to chronic homelessness. The contributors range from executive directors to frontline program staff from British Columbia to Newfoundland."
Reviewed February 22 2020 by Gail Picco: "Children's and young adult writers have so much to offer in terms of how we understand and discuss our issues and causes...[offering] us a world of understanding.
Reviewed February 4 2020 by Maryann Kerr: "Ehrenreich shows how what she called the professional middle class created barriers to entering the middle class such as post-secondary education requirements and then found itself unable to support these same things when their own children reached that age."
Reviewed February 18 2020 by Sharon Broughton: "...a rigorous account of our uniquely Canadian reality proving increasing inequality is the new normal in Canada. Post-World War II middle class growth in Canada ended in 1980."
Woman Focused
Reviewed by Wanda Deschamps: "That's a girl who has short hair and likes sports" explained Lisa Selin Davis's daughter as she made the announcement of her identity to her mother by relaying this explanation from her grade one classmate. Selin Davis was curious about her daughter's description yet could have left it there. The seeds, however, for Selin Davis's non-fiction contribution – Tomboy: The Surprising History and Future of Girls Who Dare to Be Different – released this August had been planted.
Reviewed by Gail Picco: Palmieri's business is politics and that's the world she describes. At 208 pages, it's almost a pocket size book and a breezy read, written by a political insider. Given the pandemic, the clarion call from Black Lives Matter, and the apparent disintegration of our powerhouse neighbour to the south—and the very environment in which Palmieri is working—it is advisable for us to keep on top of what she lays out in She Proclaims.
Reviewed May 15 2020 by Joanne Linka: "[Armstrong] takes a difficult topic – the centuries-old oppression of women – and deconstructs it with insight wisdom and most of all hope."
Reviewed November 22 2019 by Katherine Verhagen Rodis: "[Doolittle] credits the #MeToo movement as essential in changing social conditions so that more people experiencing sexual assault can come forward. But she sees social media as an inadequate tool alone to foster "reasoned debate."
Reviewed June 5 2019 by Gail Picco: "Melinda Gates explains how the road to her belief in 'women's empowerment as the single most important thing we can do to reduce inequity' was not a direct route. But she feels her current path is sure. and using the confident analogy of an airplane leaving the tarmac and taking flight as comparable to the power of an informed analysis."
Reviewed March 29 2020 Nicole Salmon: '[Kendall] provides a prescriptive call to action on how feminism can shift from focusing exclusively on a narrow list of issues where the benefits largely accrue to white women to embracing a broader list of issues reflective of the experiences of women of colour transgendered women and women with non-binary sexual identities."
Reviewed December 13, 2019 by Katherine Verhagen Rodis: "In [Anne Boyer's] experience of having cancer the medical establishment ate away at her personal identity...she argues there is no space for your own agency in the cancer pavilion."
Reviewed December 20, 2019 by Gail Picco: "...Ronan Farrow has provided us with a stellar work of investigative journalism. It's a true story about truth and lies and power versus justice. And, frankly, it remains entirely unclear about which side is winning."
Reviewed November 22, 2019 by Juniper Locilento: "Kantor and Twohey are heroes for giving these women back their voices after having been silenced for so long. We won the battle, but it's clear that we are far from winning the war."
Reviewed November 12, 2019 by Maryann Kerr: "Throughout the book Joy Wiggins and Kami Anderson provide opportunities for the reader to move from systems thinking to self-reflection and individual action.  It is a journey in understanding that the personal is political and that our individual actions matter."